You will find over 20 festive Christmas Desserts and more in this roundup to enjoy this holiday season. And these treats have all the Christmas feels, smells, and tastes we'd expect and want this time of year.
So prepare to enjoy these straight off the cookie sheet or from a beautifully arranged Christmas plate.
This mouthwatering roundup includes Soft Gingerbread Cookies, Classic Chocolate Kiss Cookies, Buckeye Balls, Soft Sugar Cookies, Rocky Road Clusters, a Christmas Dessert Board and more.
Whoever said eating gluten and dairy free wasn't delicious hasn't tried these recipes.
Go ahead and add these to your must-have holiday baking list now.
Buckeye Balls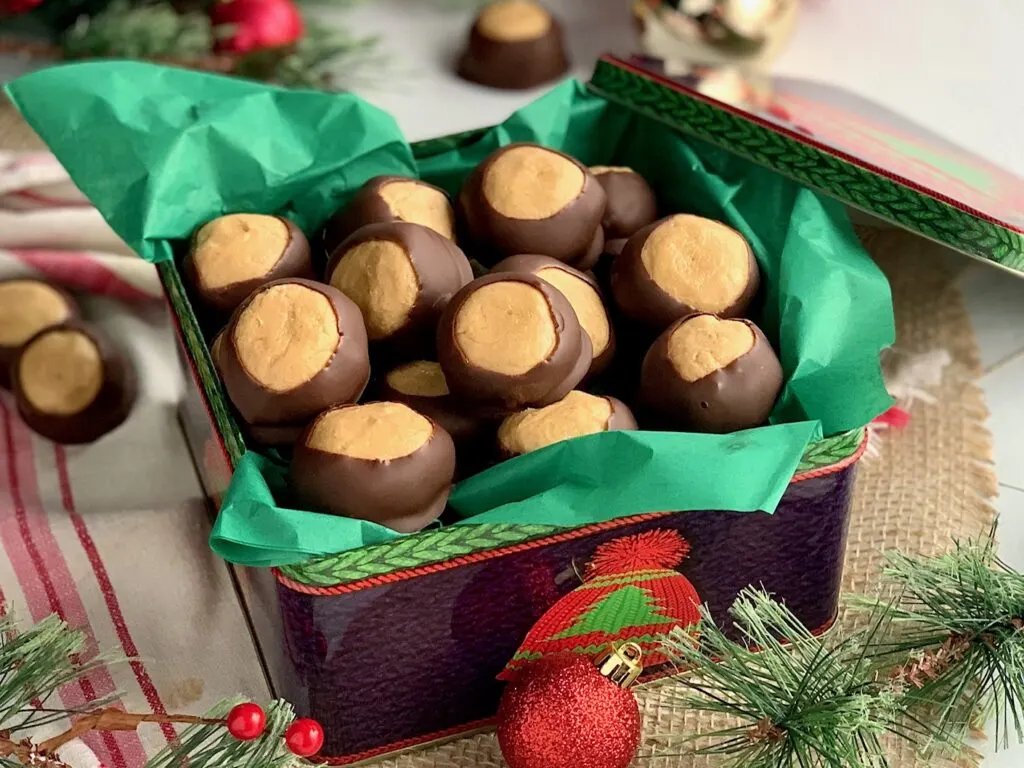 These no bake Buckeye Balls are a chocolate and peanut butter match made in heaven.
Christmas Tree Brownies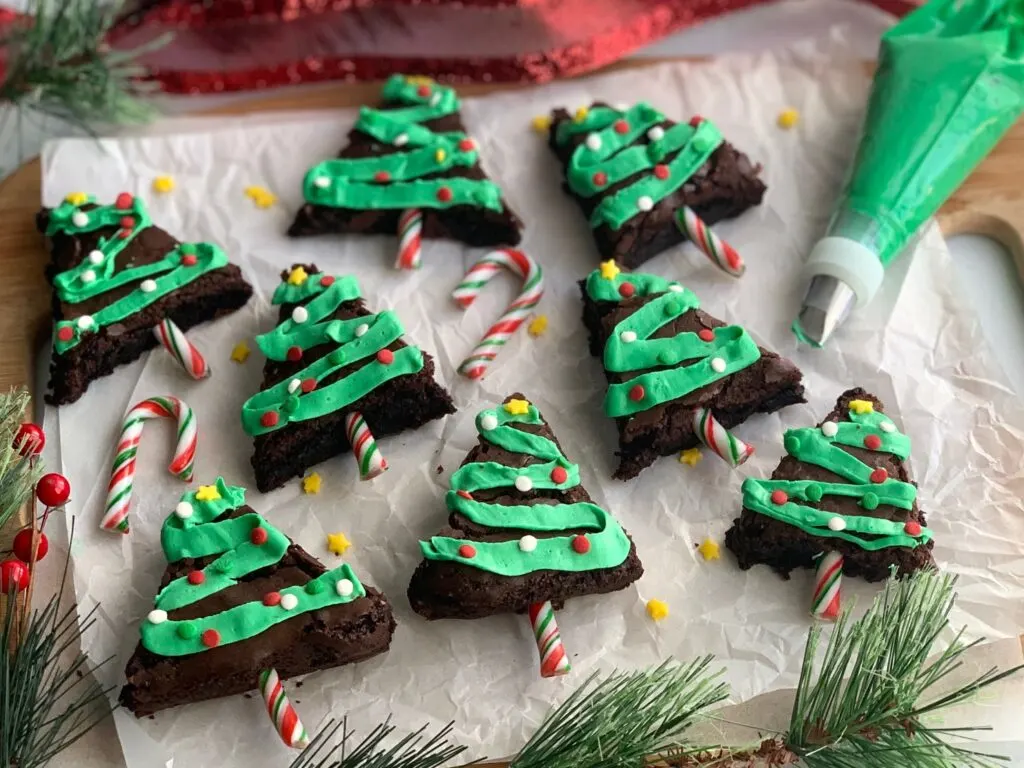 Enjoy the most festive fudgy Christmas Tree Brownies. Tap the link for this crowd favorite recipe and for safe product suggestions to top your brownie trees.
Rocky Road Clusters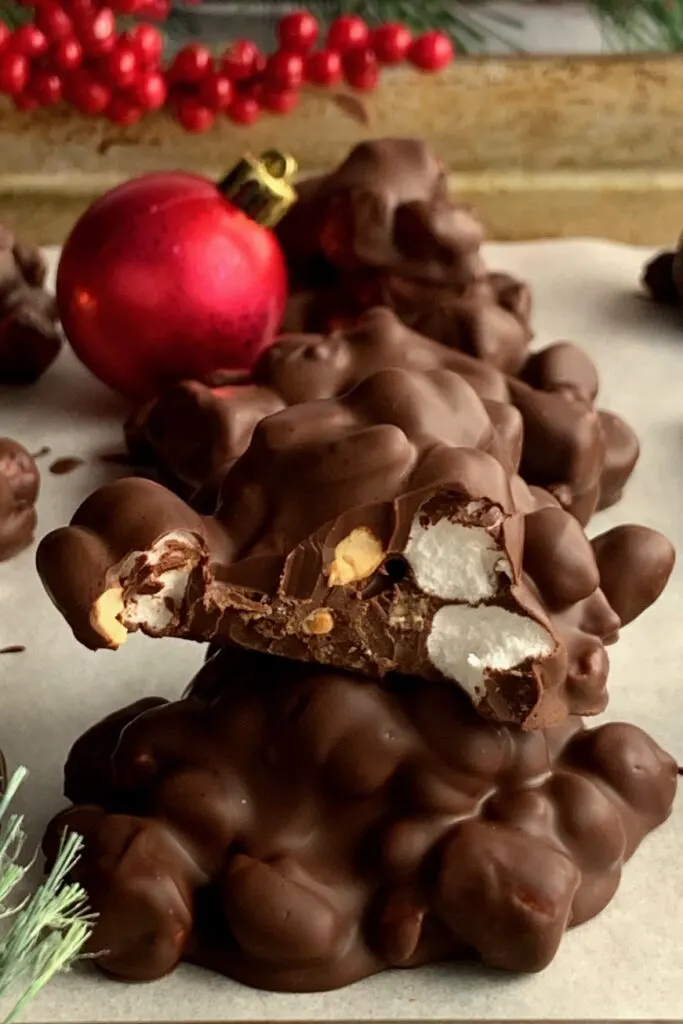 Only 4 ingredients stand between you and these individual grab and go treats that look amazing on dessert boards or cookie plates. Rocky Road Clusters put smiles on everyone's faces-- they're that good.
Christmas Snack Mix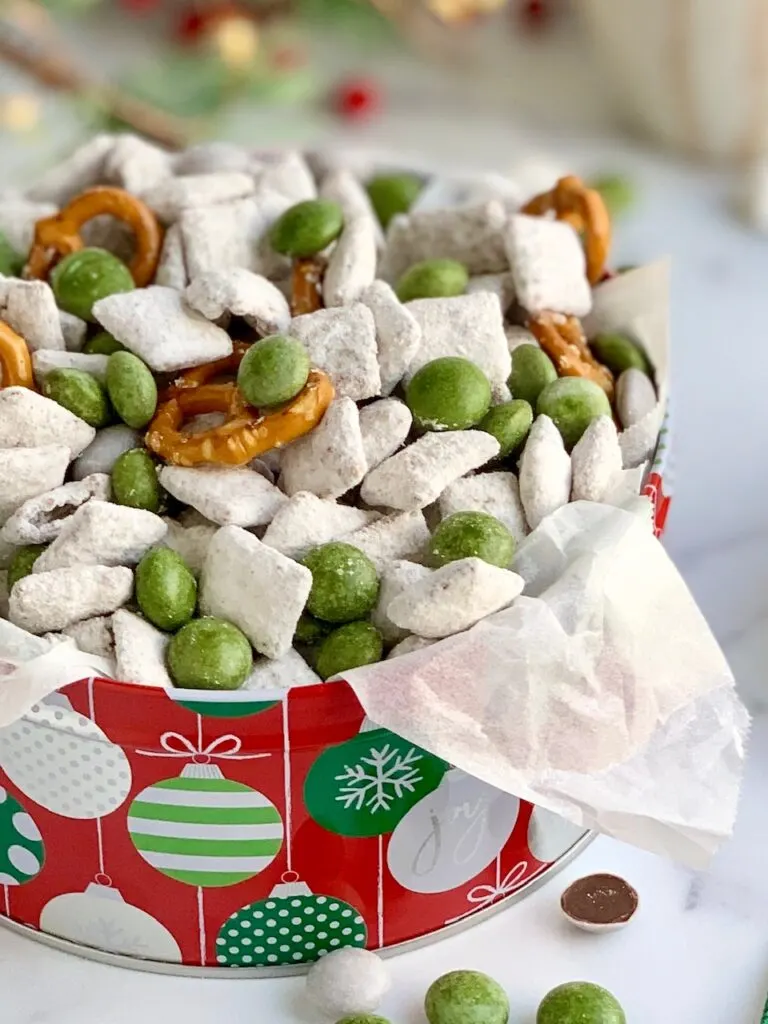 Eaten by the handful this Christmas Snack Mix combines everyone's favorite-- chocolaty puppy chow, salty pretzels, and No Whey Foods Peppermint No No's. If you're Team Peppermint, this Christmas treat is for you!
Chocolate Bundt Cake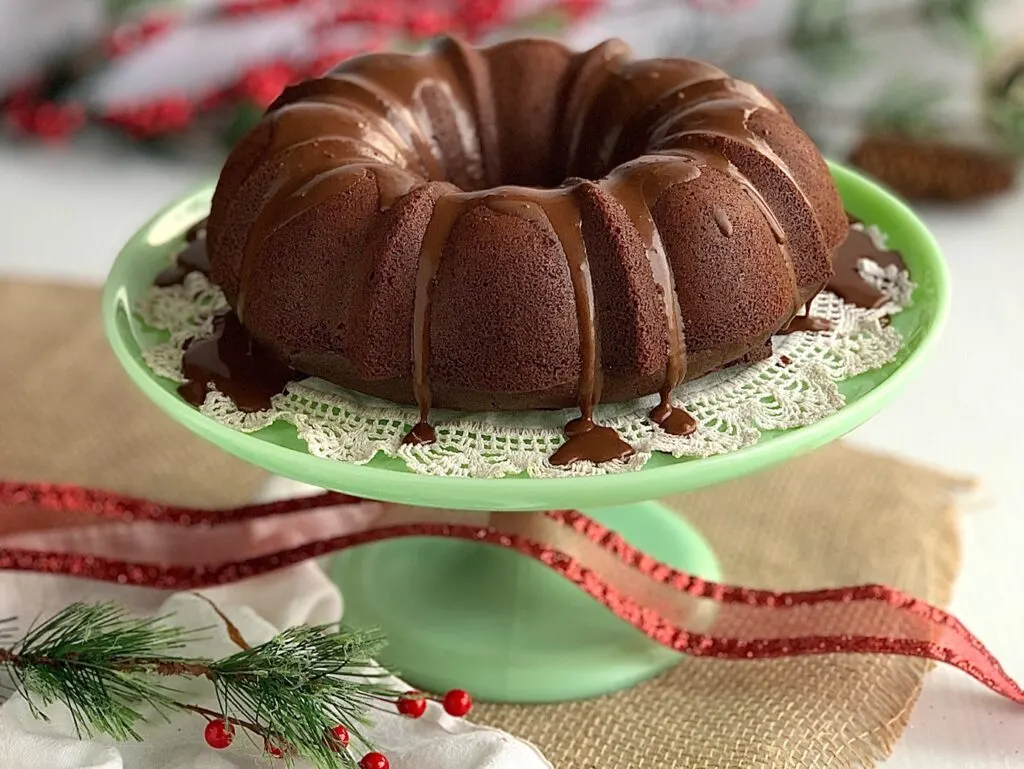 This moist and fudgy Chocolate Bundt Cake has it all. Flavor, texture, and the most delectable chocolate ganache topping too! Family and friends will ask for more.
DIY Hot Chocolate Bombs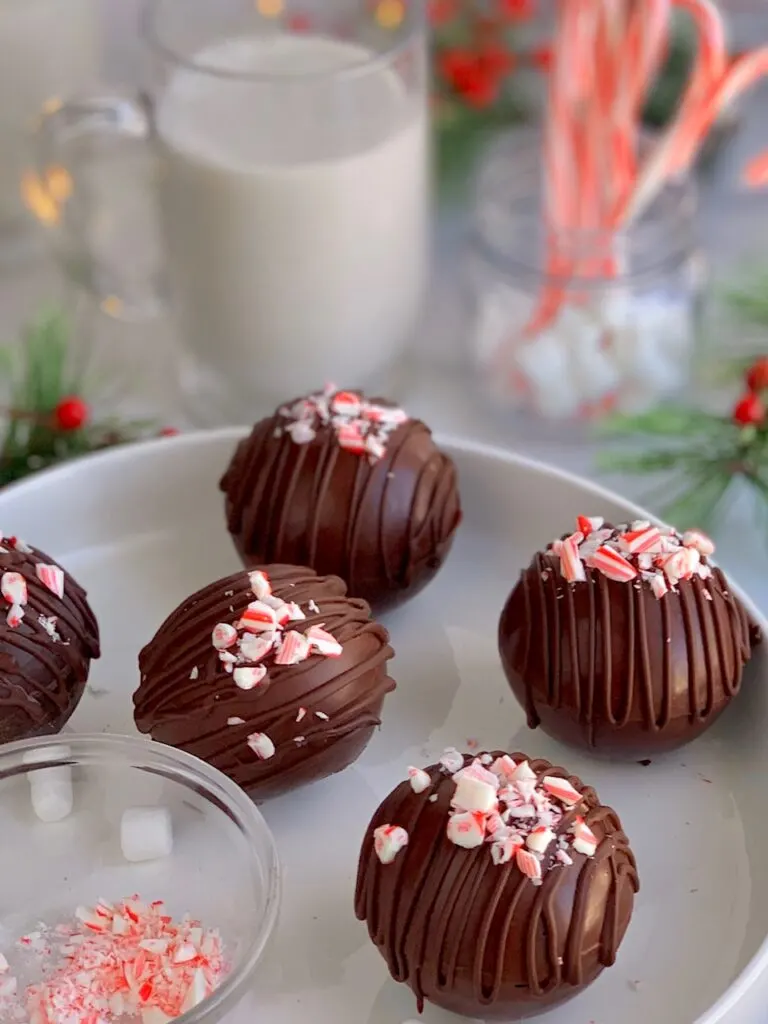 These DIY Hot Chocolate Bombs have taken the world by storm-- including my household. Hollow chocolate balls filled with hot chocolate mix and mini marshmallows are a sure way to celebrate the holidays in style with loads of fun as these explode in your warm, filled mug.
Christmas Dessert Board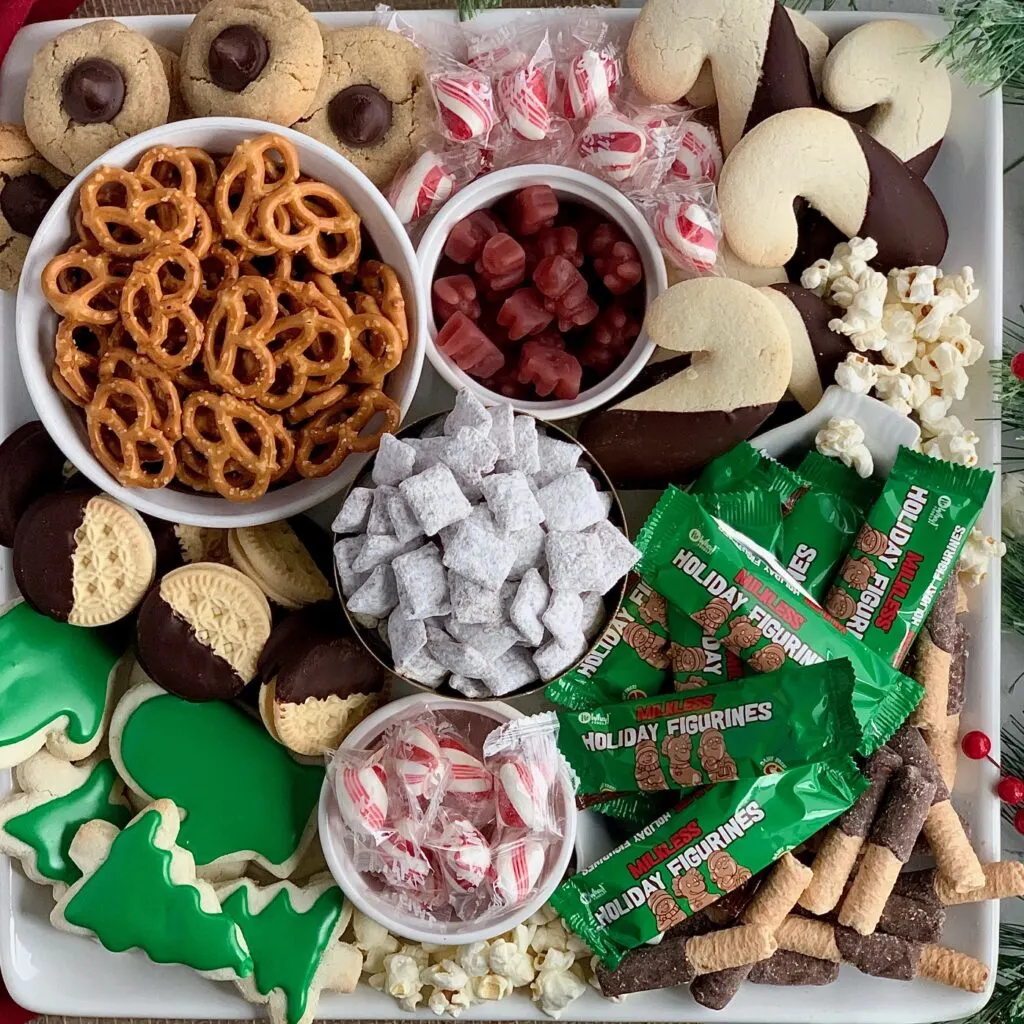 Here is a wonderful collaboration of treats on one amazing dessert board. This Christmas Dessert Board post has several ideas for homemade and store-bought treats to enjoy at holiday celebrations and gatherings.
Chocolate Peppermint Cookies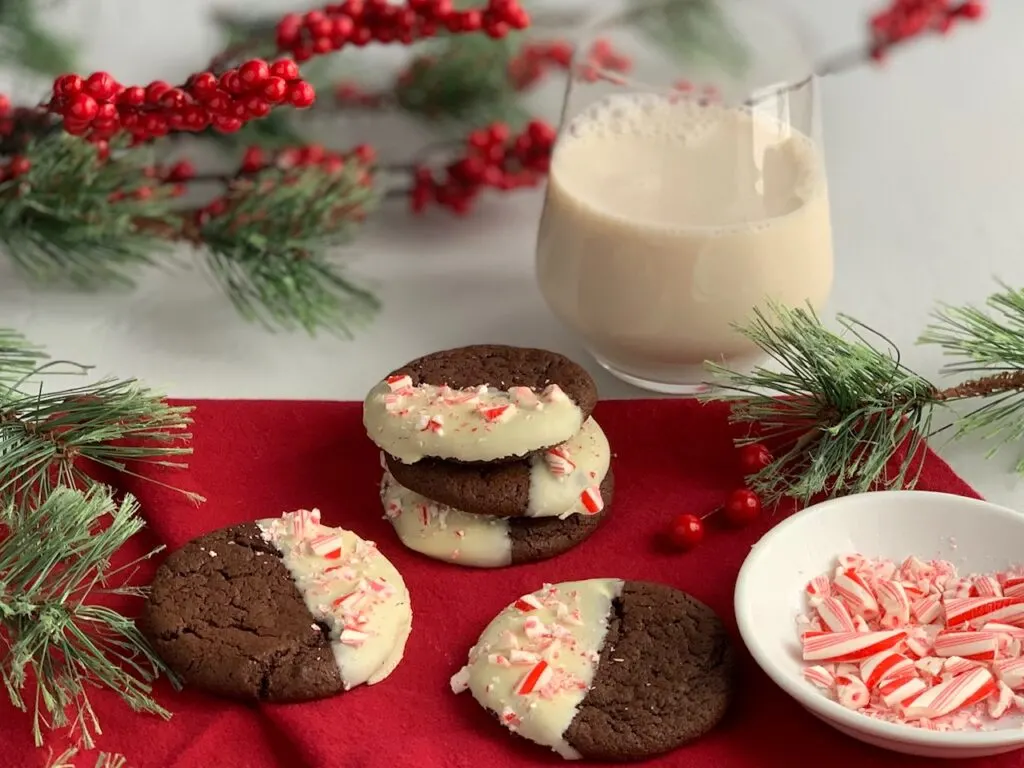 If peppermint is your Christmas flavor of choice (it is mine!), plan to make a batch or two of these Chocolate Peppermint Cookies. Imagine soft, fudgy cookies with peppermint dipped in melted white chocolate and topped with crushed candy canes.
Chocolate Peppermint Candy Cookies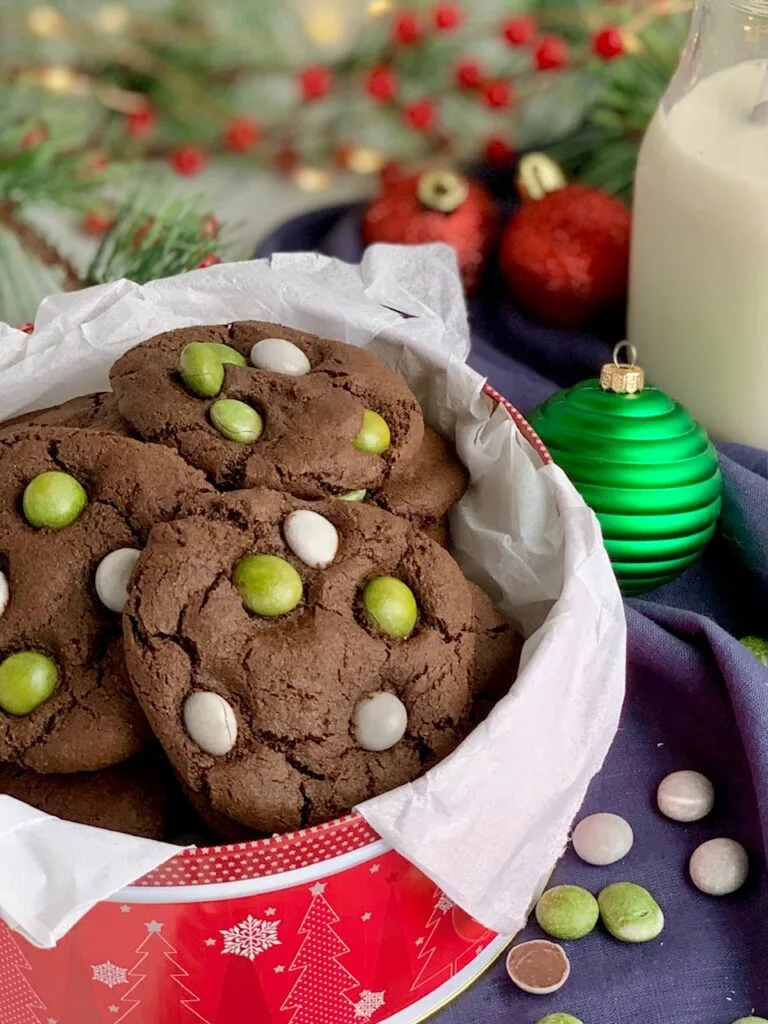 Chocolate Peppermint Candy Cookies are my newest addiction. These soft cookies are topped with No Whey Foods Peppermint No No candies (think "safe M&M's"). The chocolate and peppermint combo is amazing together.
Dessert Charcuterie Board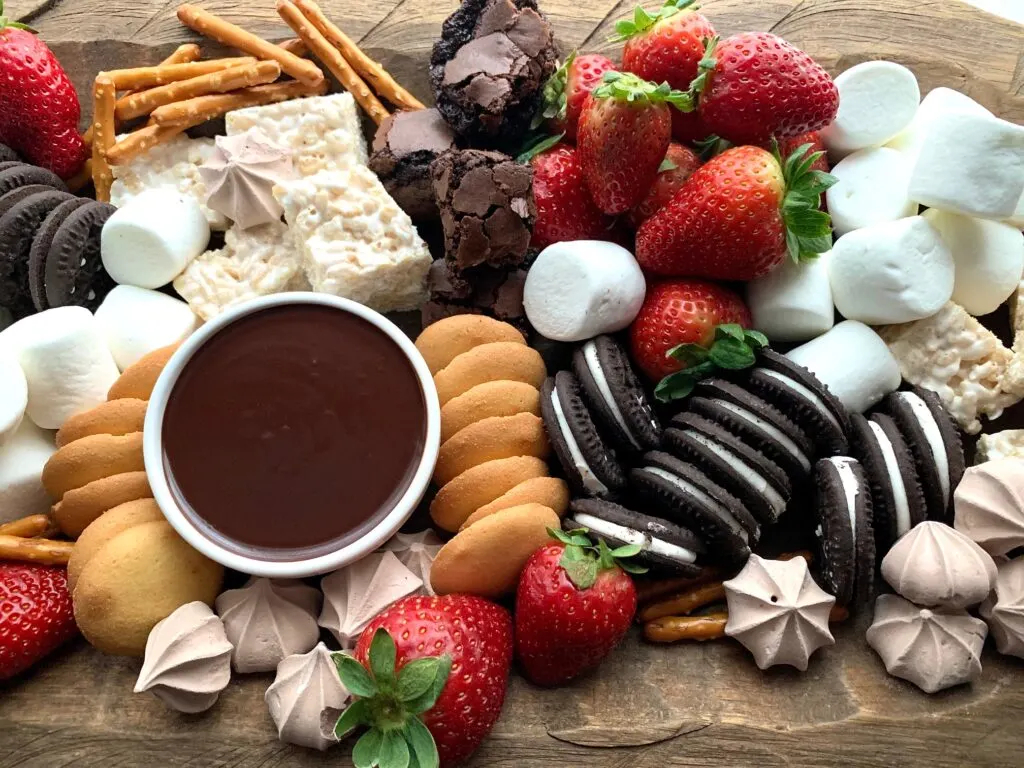 Check out all these gluten and dairy free Dessert Charcuterie Board options! Christmas desserts have never looked so good, right?! Combine board goodies with a mouthwatering chocolate ganache and enjoy dipping these treats all night long.
Chocolate Kiss Cookies
As a child these were my favorite holiday cookies, and they never failed to grab my attention from the dessert table. Then for years I couldn't enjoy these until I found a safe way to make my own Chocolate Kiss Cookies. Now I'm as happy as a kid again with a warm mug of hot chocolate and these mouthwatering cookies.
The Softest Sugar Cookies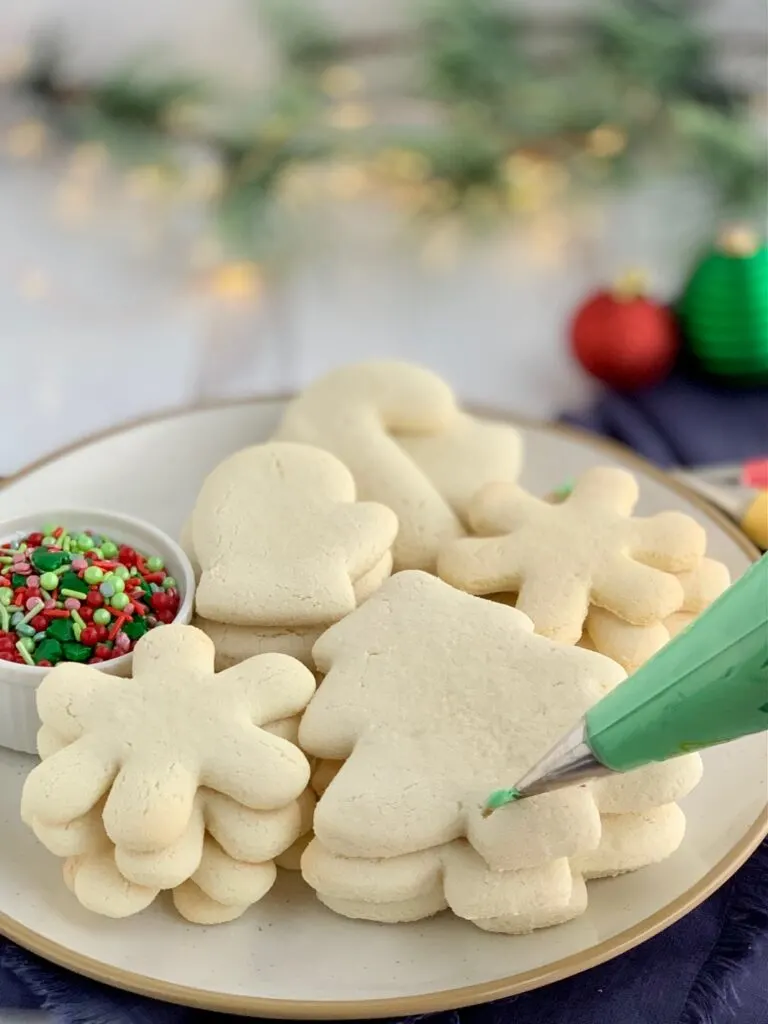 This is your go-to Soft Sugar Cookie recipe. Cookie cutters work perfectly with this sweet, delectable dough. Save this recipe for your year-round baking.
Double Chocolate Donuts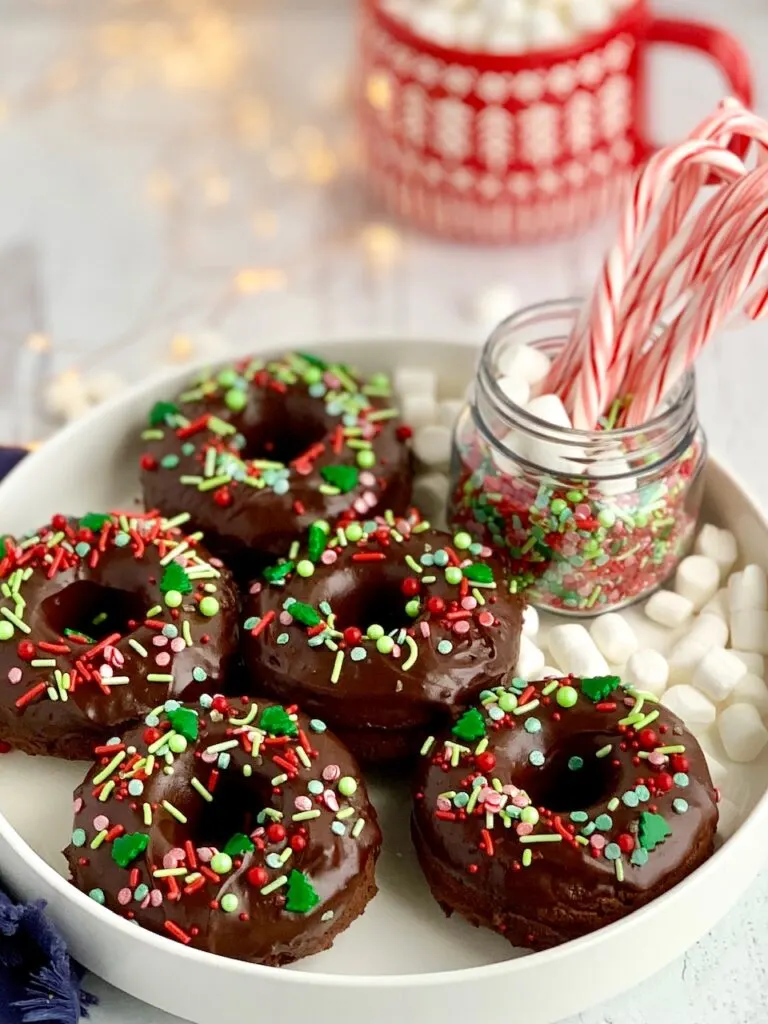 These moist and delicious Double Chocolate Donuts can be enjoyed for breakfast, snack, or dessert. Baked and not fried makes them a healthier festive option too.
Chocolate Cream Pie
Everyone loves this classic, rich Chocolate Cream Pie-- and no one can guess it's gluten and dairy free. Preparing this pie ahead of time is always a bonus.
Puppy Chow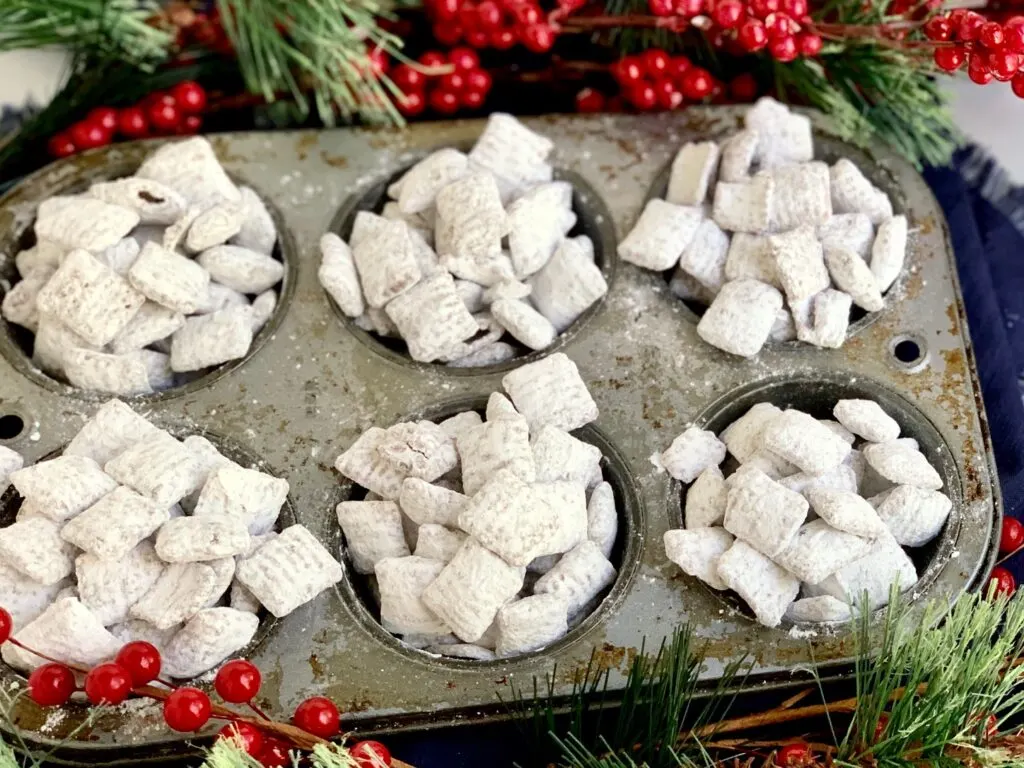 Meet our traditional Christmas Eve snack, Puppy Chow. Imagine chocolate and peanut butter topped cereal coated with powdered sugar enjoyed by the handful. My kids would eat the entire bowlful in one setting if I let them.
Egg Nog Cake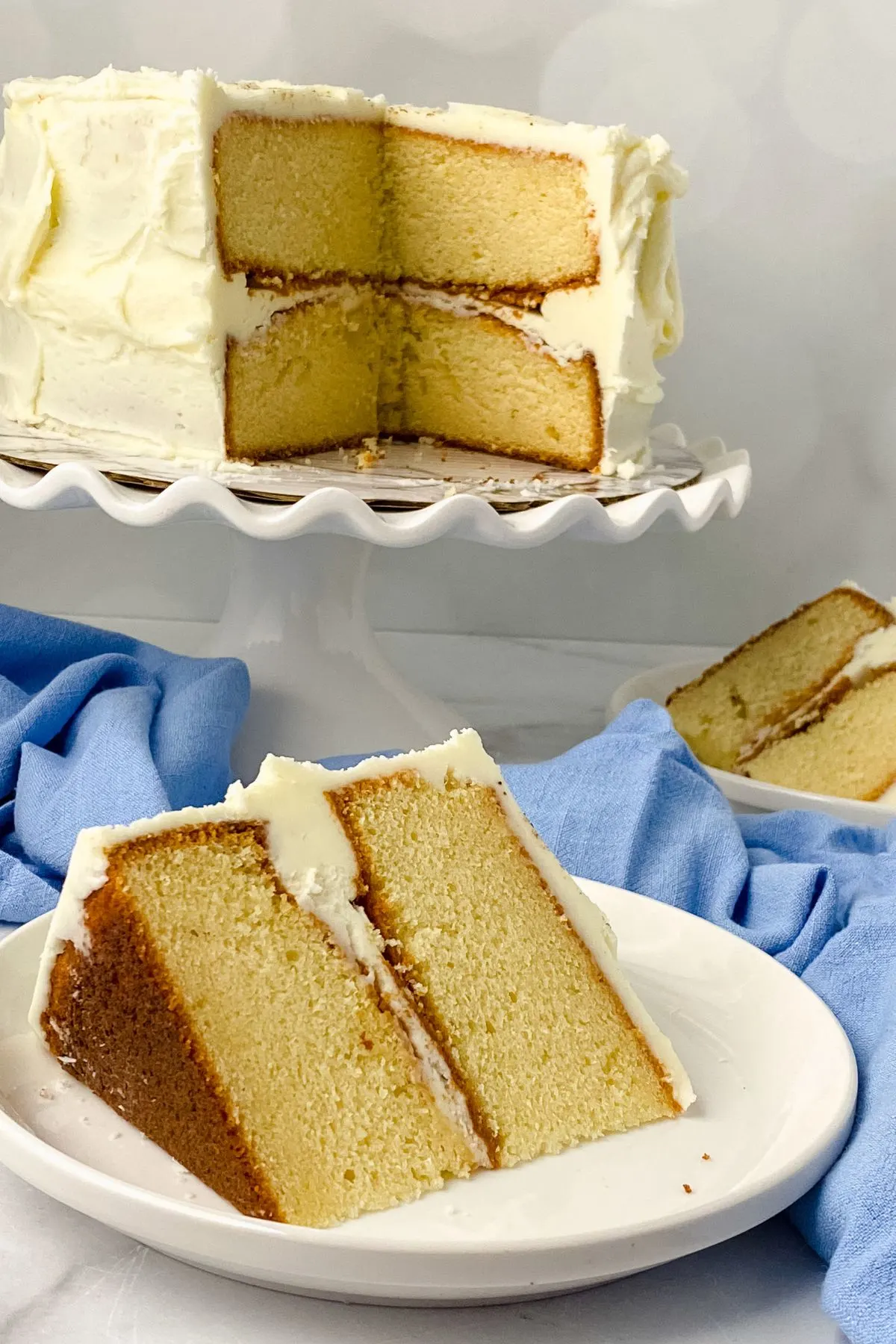 Enjoy a slice of this homemade eggnog cake with homemade eggnog frosting. Ready in under an hour, this delicious bakery style cake is perfect for the holiday season and, of course, is made with gluten dairy free ingredients!
Oh Henry Bars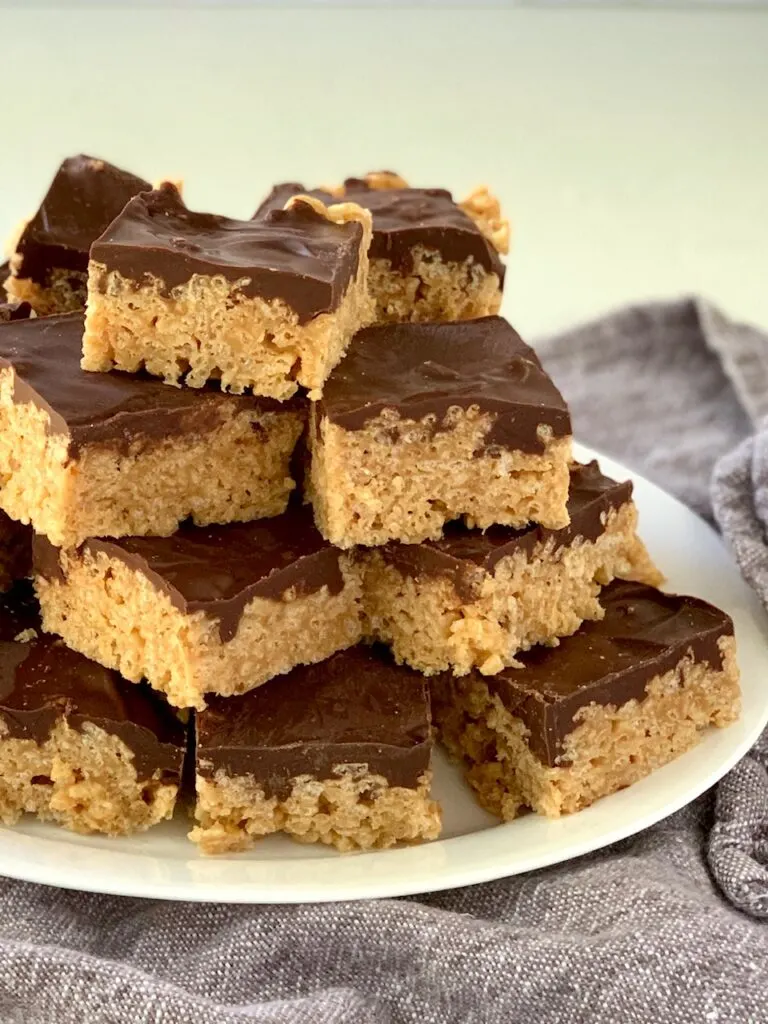 Have you tried Oh Henry Bars before? If not, add them to your list too! They are an absolute dream dessert and are the first to go off the dessert table.
Crock-Pot Chex Mix
This easy Crock-Pot Chex Mix satisfies all your crunchy, salty snack needs. We even take this mix on all our holiday travels. And truth be told-- this is one of my favorite recipes to prepare year round.
White Chocolate Chip Cookies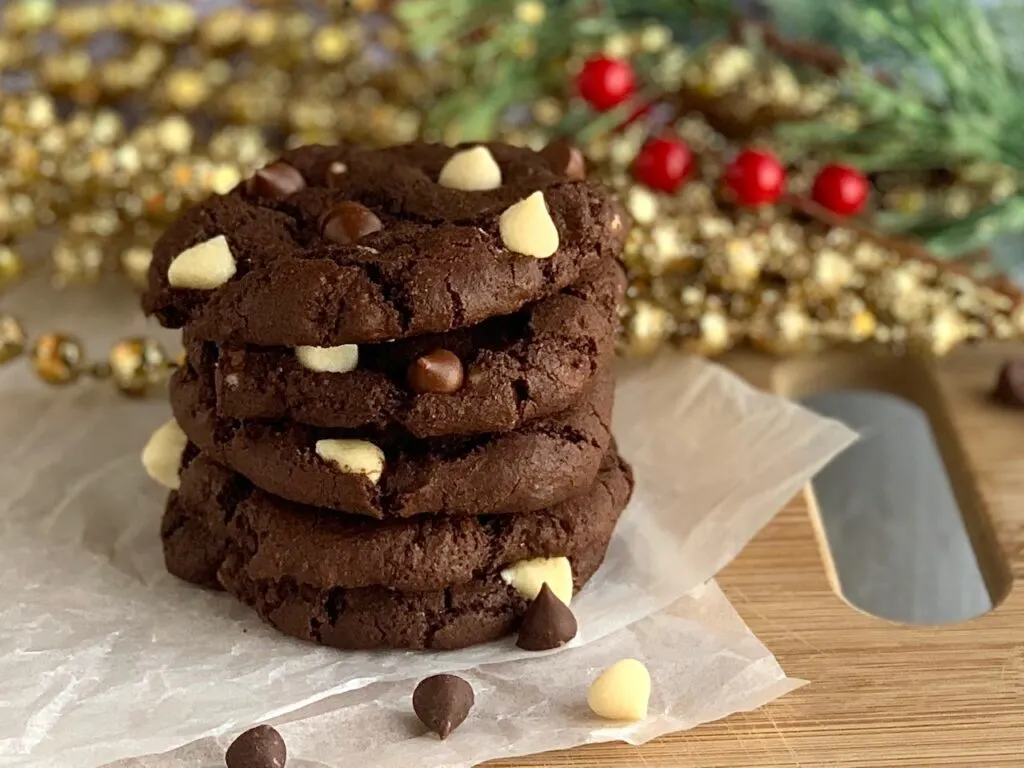 Can you believe these are gluten and dairy free?! These White Chocolate Chip Cookies look spectacular on your Christmas plate or tin. And they taste oh so good.
Homemade Peanut Butter Cups
Aren't these so luscious looking? Make your own safe Peanut Butter Cups at home. But trust me-- you'll want to keep these for yourself.
Brownie Cookies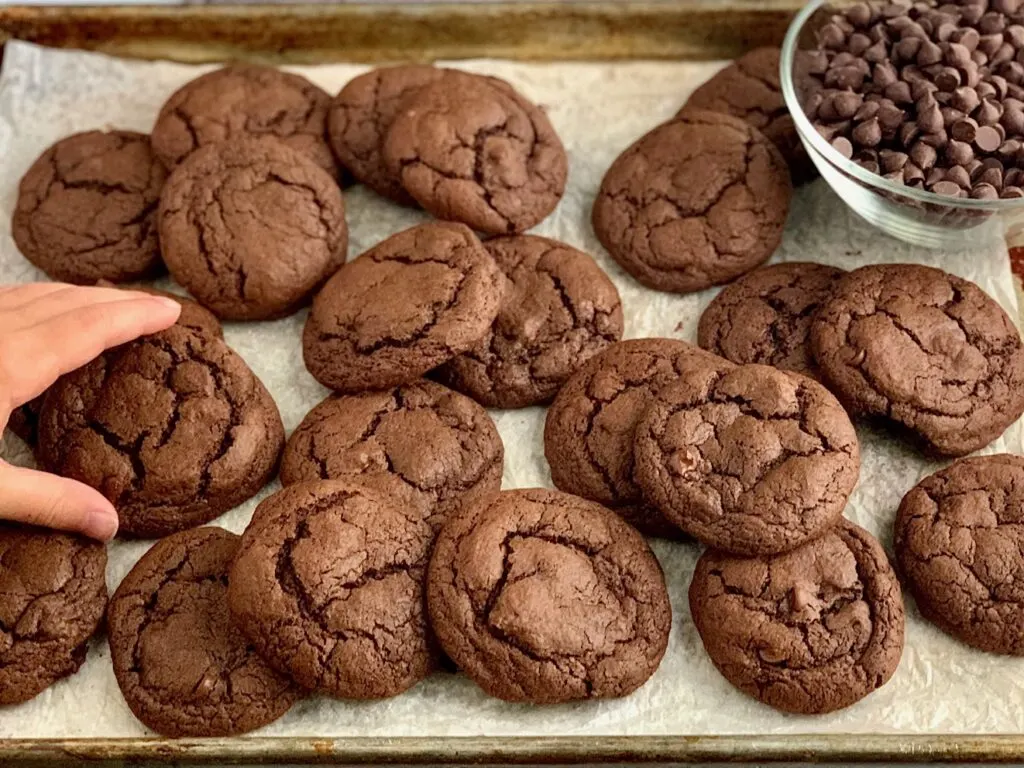 You won't be able to keep your hands off these soft, Fudgy Brownie Cookies. These have all the best parts of a brownie– the fudgy cake-like middle, chewy edges, and a crackly crust.
Chocolate Peanut Butter Ritz Crackers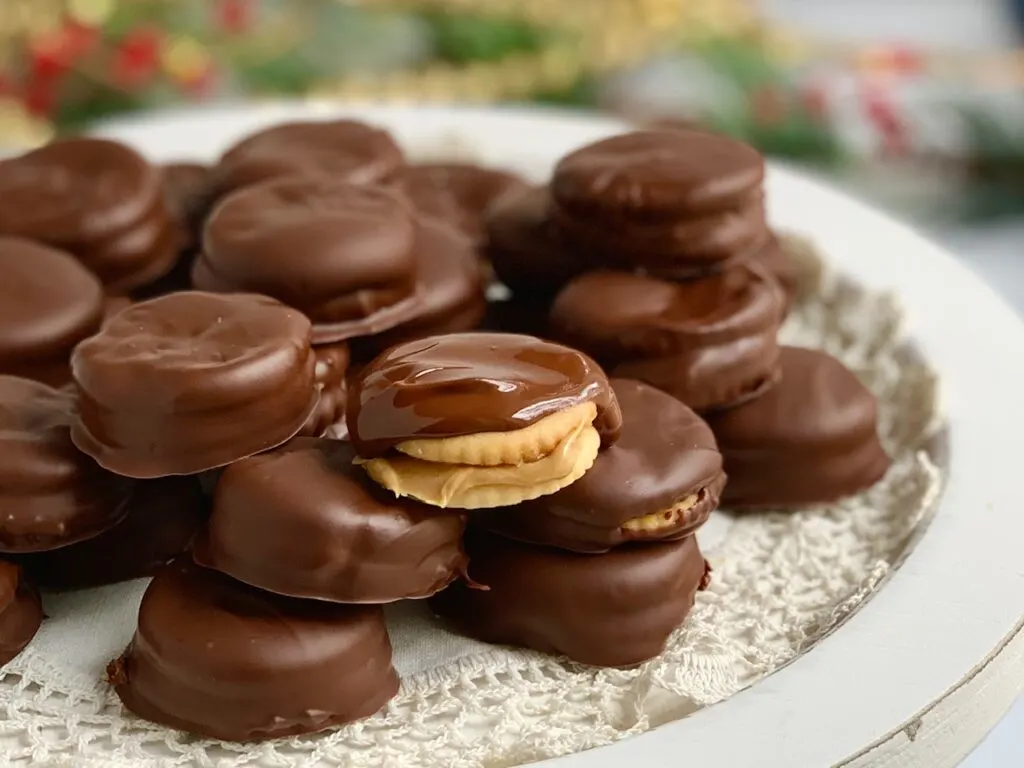 This copycat Chocolate Peanut Butter Ritz Cracker recipe will be on your new Christmastime favorite list. We don't use traditional Ritz crackers since they have allergens we avoid, but we have found a tasty replacement! Check it out.
Soft Gingerbread Cookies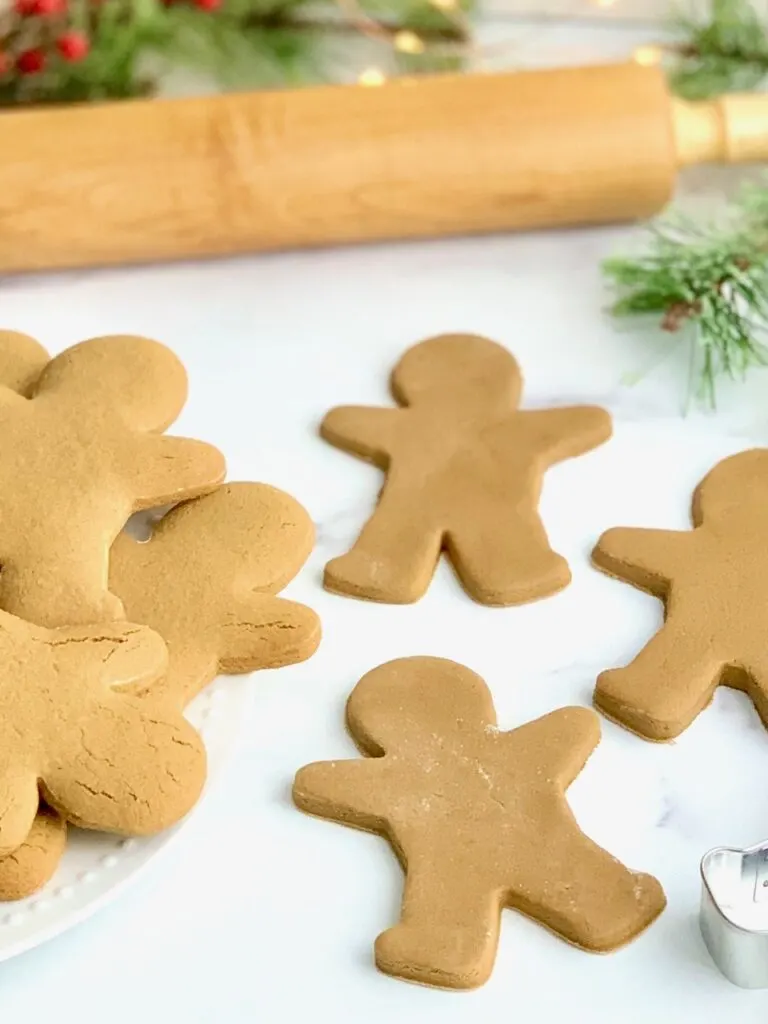 Grab your cookie cutters for this no spread Soft Gingerbread Cookie recipe. And if this recipe couldn't get any better-- the wafting smell these create while baking will put everyone in the Christmas spirit.
more Christmastime recipes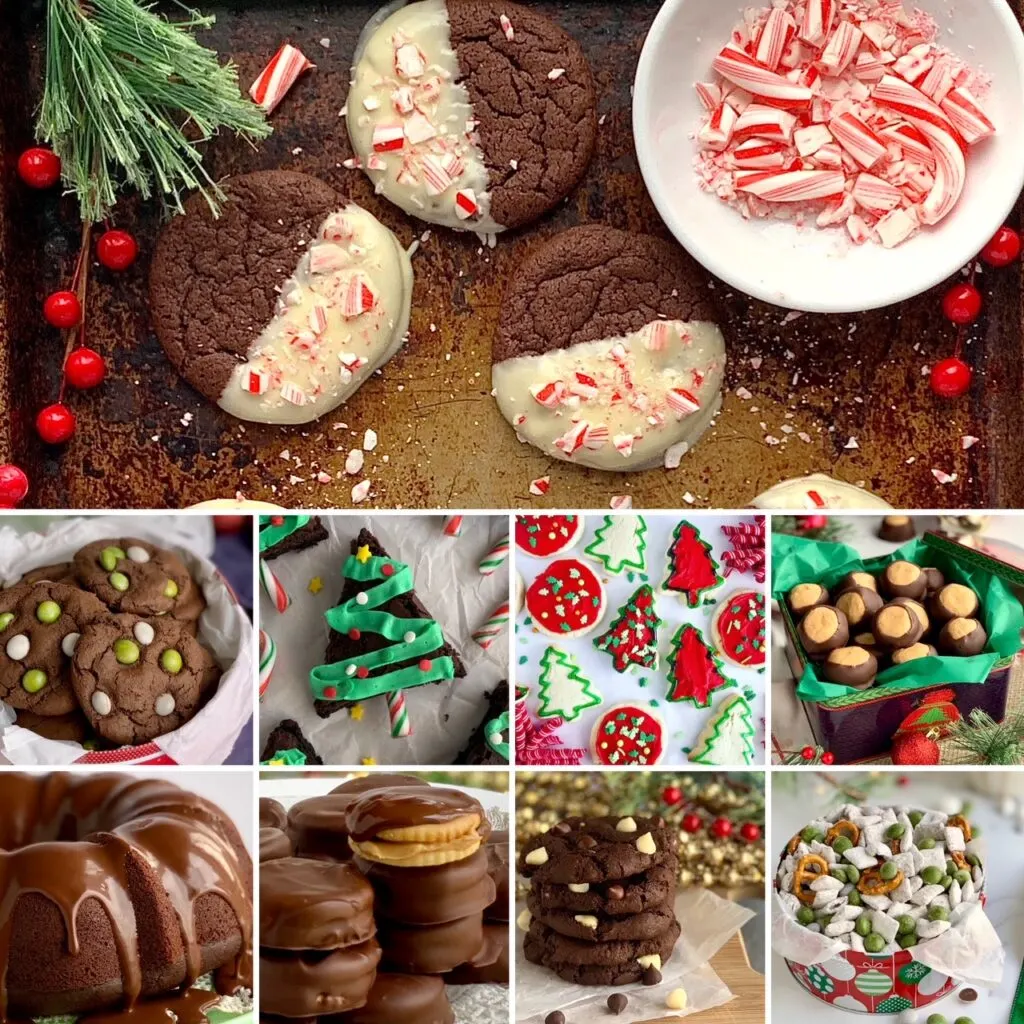 lastly
Your Christmas Dessert dreams will come true with this truly decadent dessert roundup.
Have you ever been so excited to get in the kitchen?
Pin this roundup now so you have it every year as an easy go-to Christmas guide. And be sure to check my website often as I'm frequently posting new recipes.
If you enjoyed these Christmas Desserts, then let's connect on Facebook, Instagram, and Pinterest.
That way you won't miss the very best of eating gluten and dairy free.
And I'm wishing you the best this Christmastime.
Eat well and feel well,
Jill