WE NOW HAVE TWO OPTIONS FOR YOU TO PURCHASE- A PHYSICAL COOKBOOK OR A DIGITAL EBOOK COOKBOOK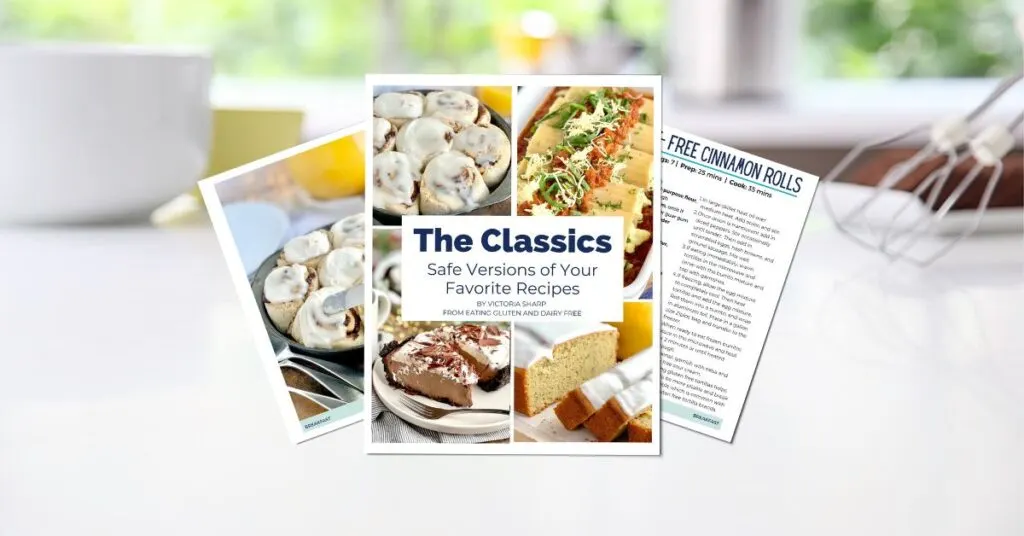 Now you can get the PHYSICAL copy of our COOKBOOK, The Classics right from Amazon!
We have updated our popular digital cookbook, gave it a face lift, and turned it into a physical printed cookbook that you can buy!
Now the cookbook has 20 recipes and some of our favorite brand suggestions! Instead of the 16 recipes you get in the digital book, you'll get 20 now with this BRAND NEW physical copy!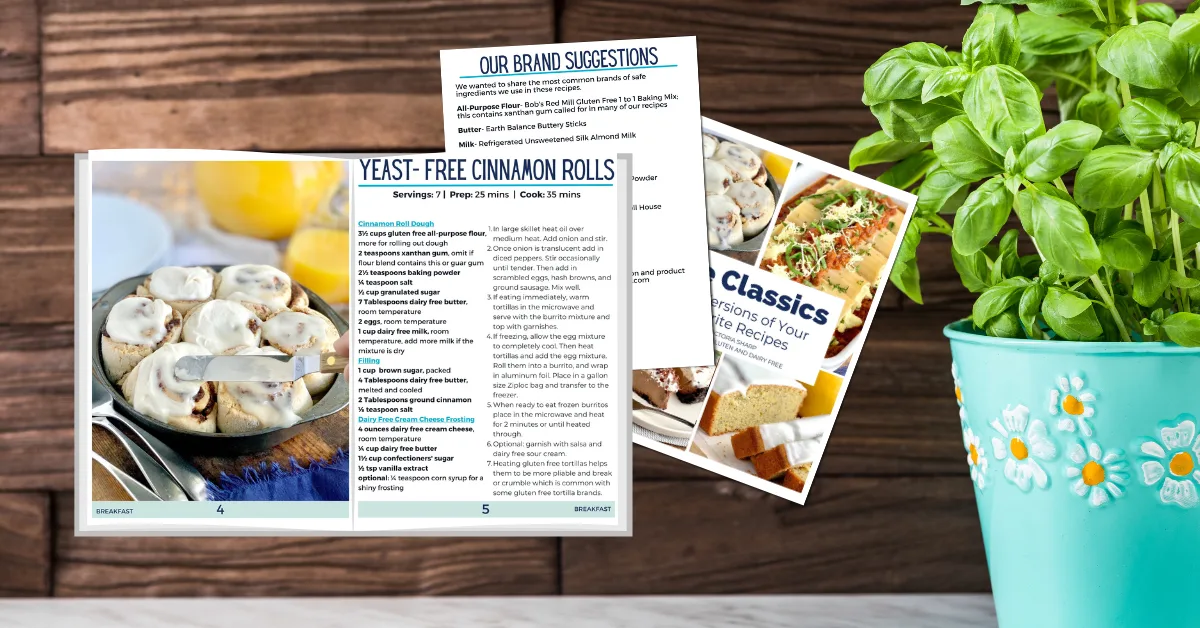 Get Excited to

FINALLY

Enjoy Your Favorite Recipes Again With These Classic Gluten & Dairy Free Recipes
We wanted to share our family's favorite recipes with you so you can share and enjoy them with your family and friends.
Enjoy eating all those desserts, dinners and breakfasts you've been missing out on!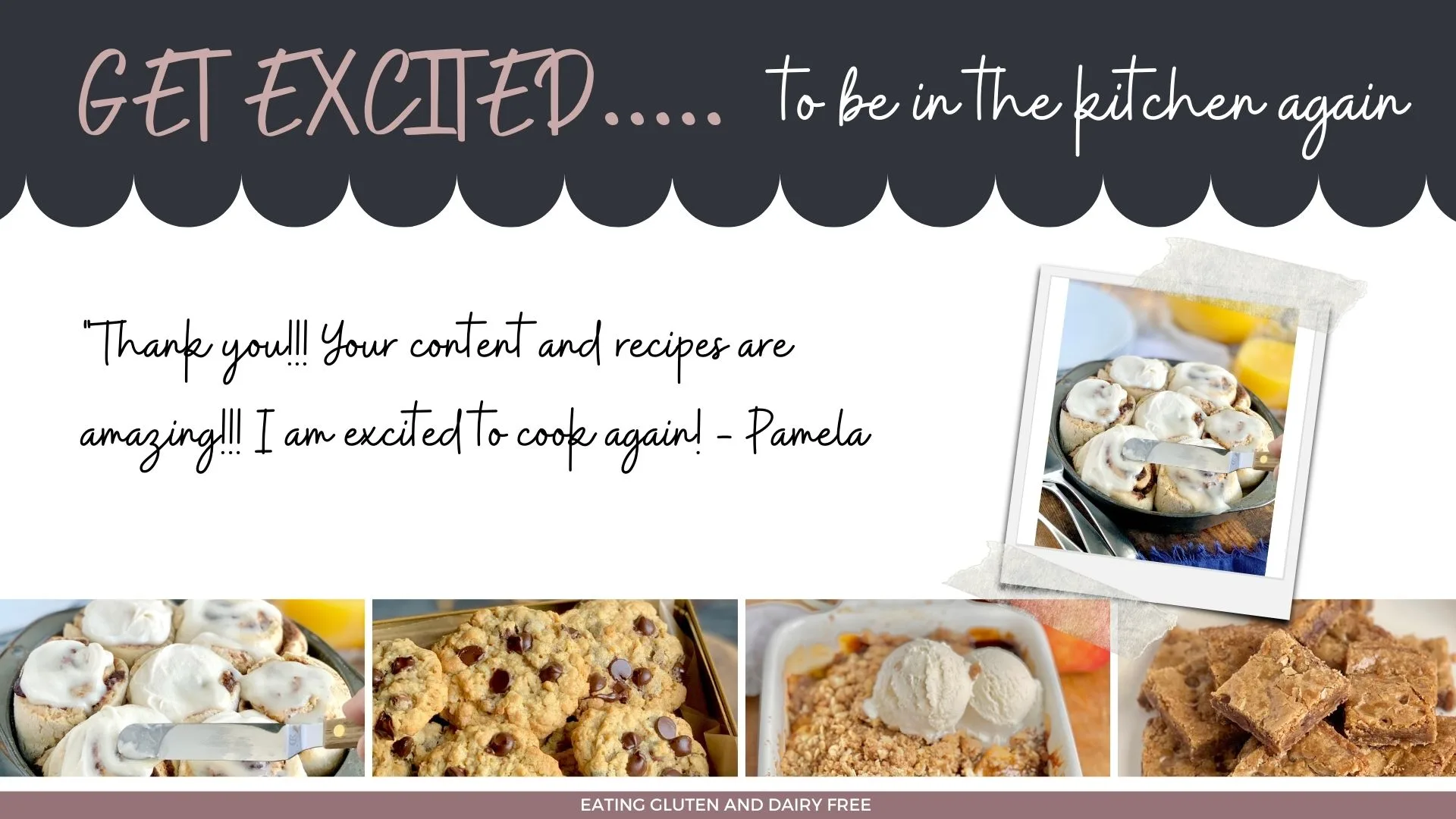 Make all your go-to recipes again with safe ingredients and get to try a handful of new recipes you haven't tried yet!
Let go of all the frustration and fear of eating gluten and dairy free with these tasty, simple recipes.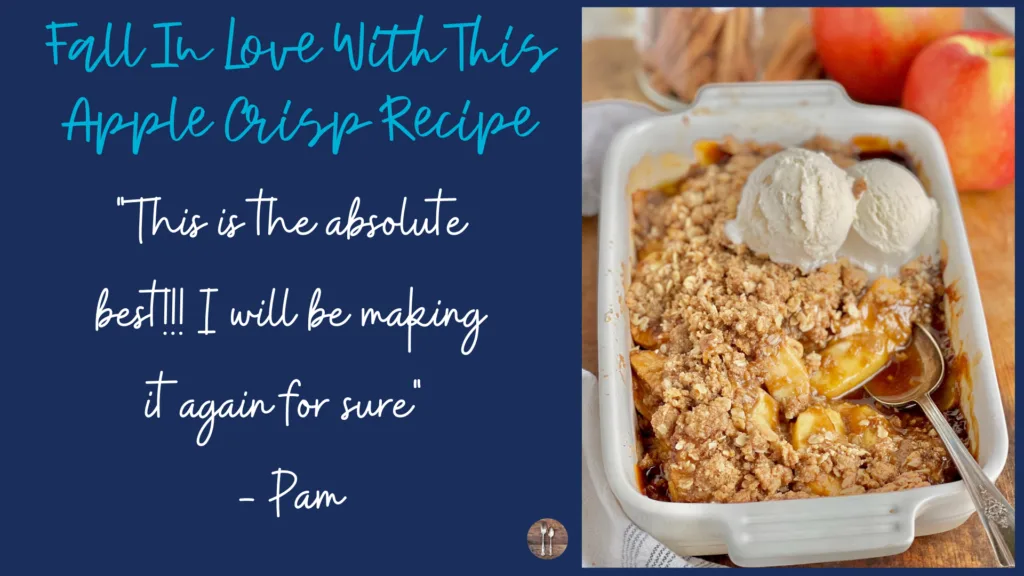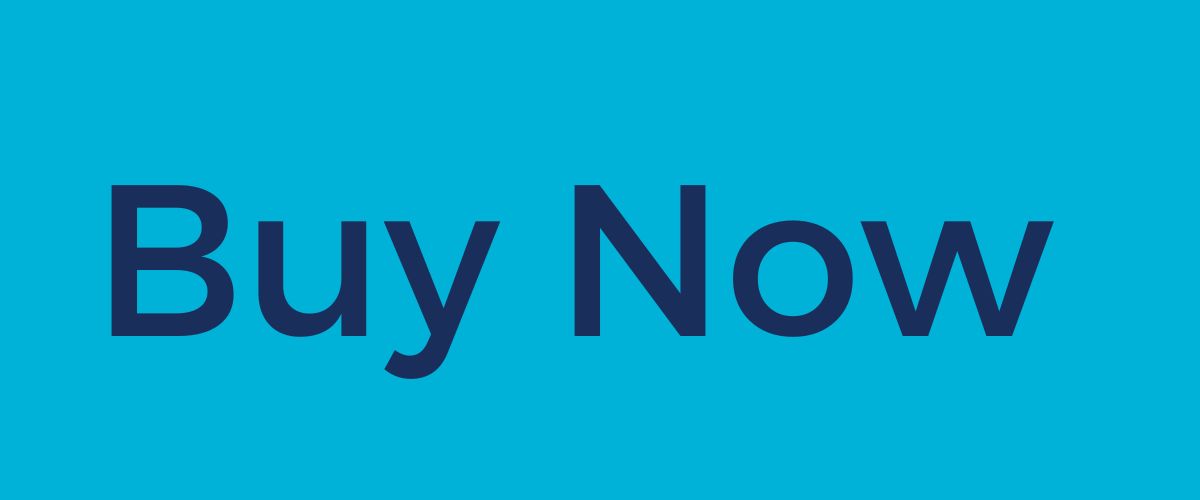 Want the original digital ebook cookbook?
Grab it while it's still available!!!
In this digital download cookbook, you'll get 16 Gluten and Dairy Free Recipes to add to your kitchen menu.
You're just a few clicks away from getting The Classics: Safe Versions of Your Favorite Recipes sent straight to your inbox.
Amaze Family and Friends With These Breakfast, Dinner and Dessert Recipes- and They Won't Even Know They're Dairy and Gluten Free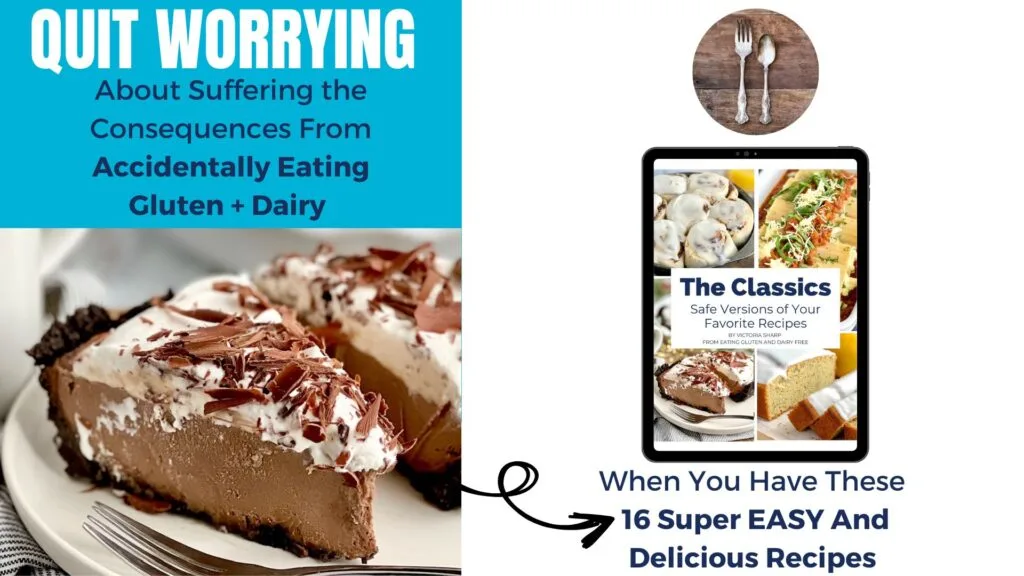 Grab The Classics Safe Versions of All Your Favorite Recipes Cookbook for just $9 today!
Instant Digital Download sent to your email address - Get The Classics Cookbook.