It's that time of year again where we gather to watch the big game and munch on the yummiest appetizers, finger foods, soups, snacks, and desserts. So I've created this Must-Have Super Bowl Foods recipe roundup just for you. All of these recipes will win hearts regardless of who's playing or in the lead.
And let's be real-- don't most of us just love watching the commercials and indulging in the best foods? These 15+ gluten and dairy free Super Bowl Party Foods will make the game so much more fun! Everything you need to throw the best party ever is in this roundup.
And while you're pinning recipes for the big game, keep these in mind for your dinner plans this week and upcoming dessert needs. Everything is 100% gluten and dairy free; some recipes are also egg and soy free.
Lasagna Soup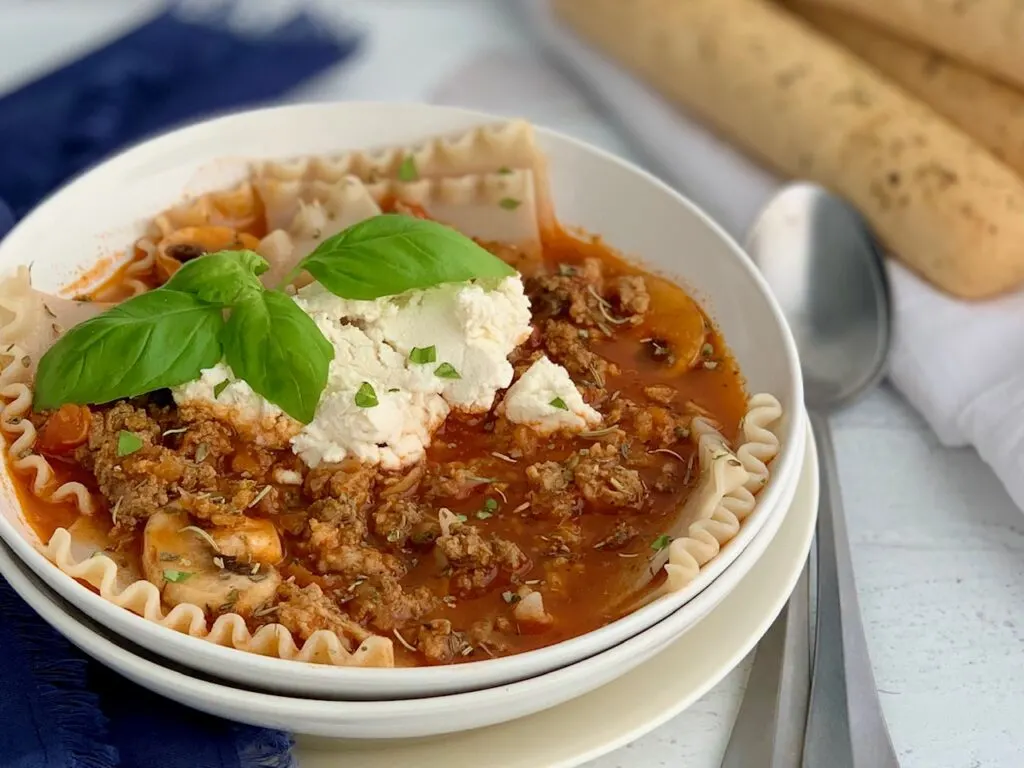 Lasagna Soup made with ground beef, Italian sausage, spinach, and tender gluten free lasagna noodles is perfect for the Super Bowl. This filling and hearty soup is really fun to serve to guests. And top each serving with dairy free ricotta for extra creaminess.
Bacon Wrapped Tater Tots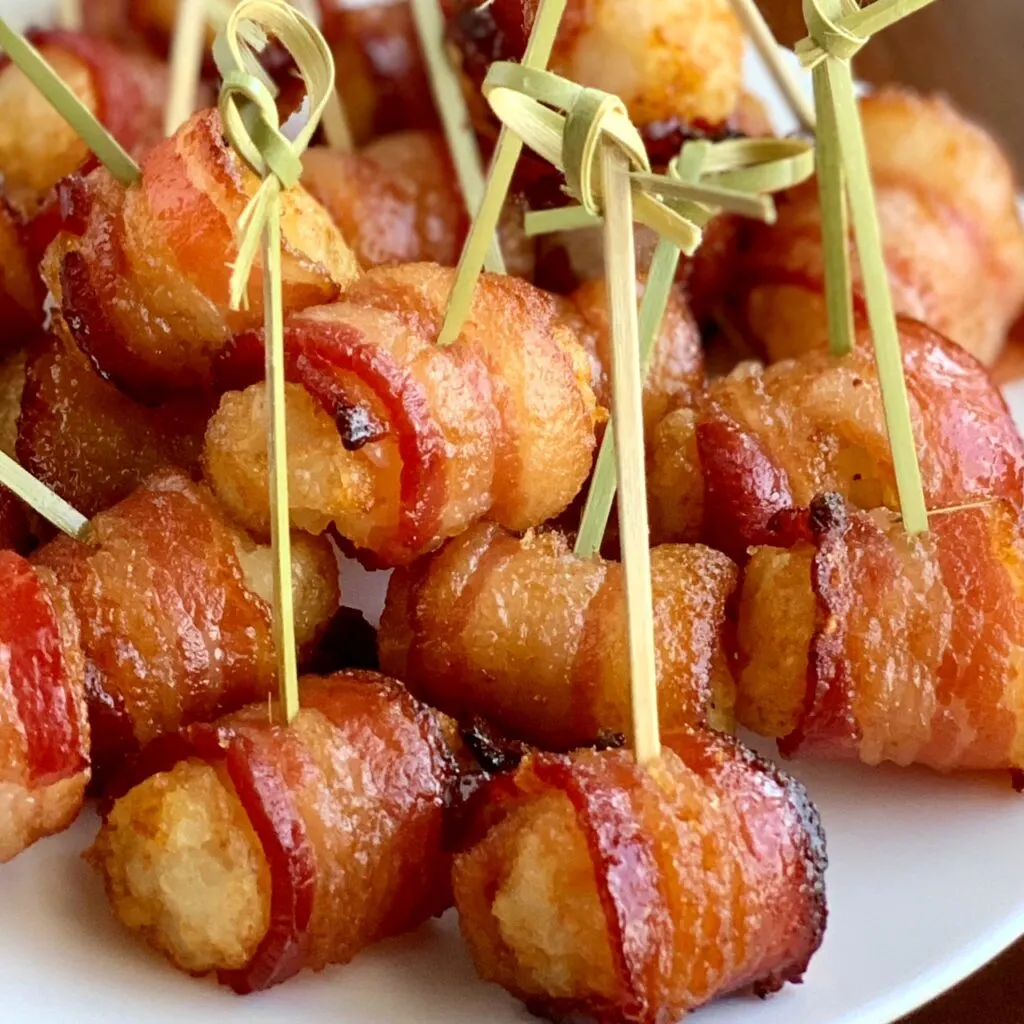 Bacon Wrapped Tater Tots are a finger food must! These are a fan favorite because of their tasty flavor. And this recipe uses only simple ingredients so plan on making a double batch.
Crock-Pot Taco Soup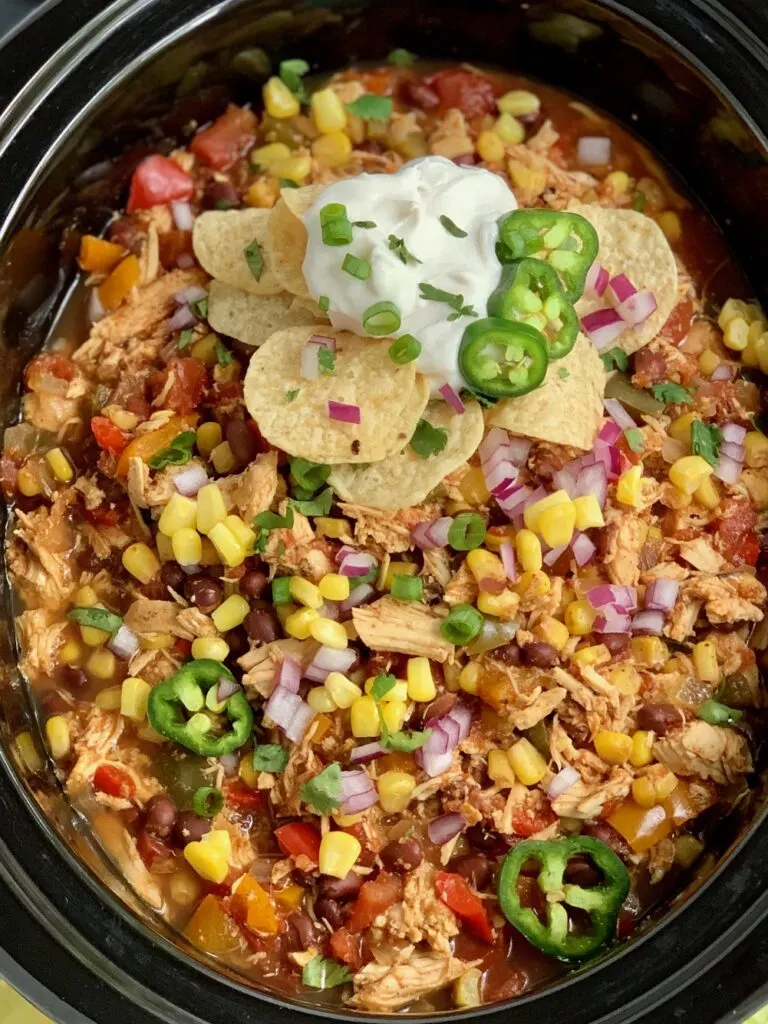 This Crock-Pot Taco Soup is filled with all your taco favorites. And top each bowl with a dollop of dairy free sour cream, fresh cilantro and green onions for a hearty bowl of warm soup.
Mini Chicken Pot Pies
Wow-- these Mini Chicken Pot Pies taste so cozy and comforting. They're the perfect grab and go finger food during the Super Bowl. The buttery and flaky crust perfectly enwraps the shredded chicken and veggie filling. This is a well-loved recipe.
Baked Potato Wedges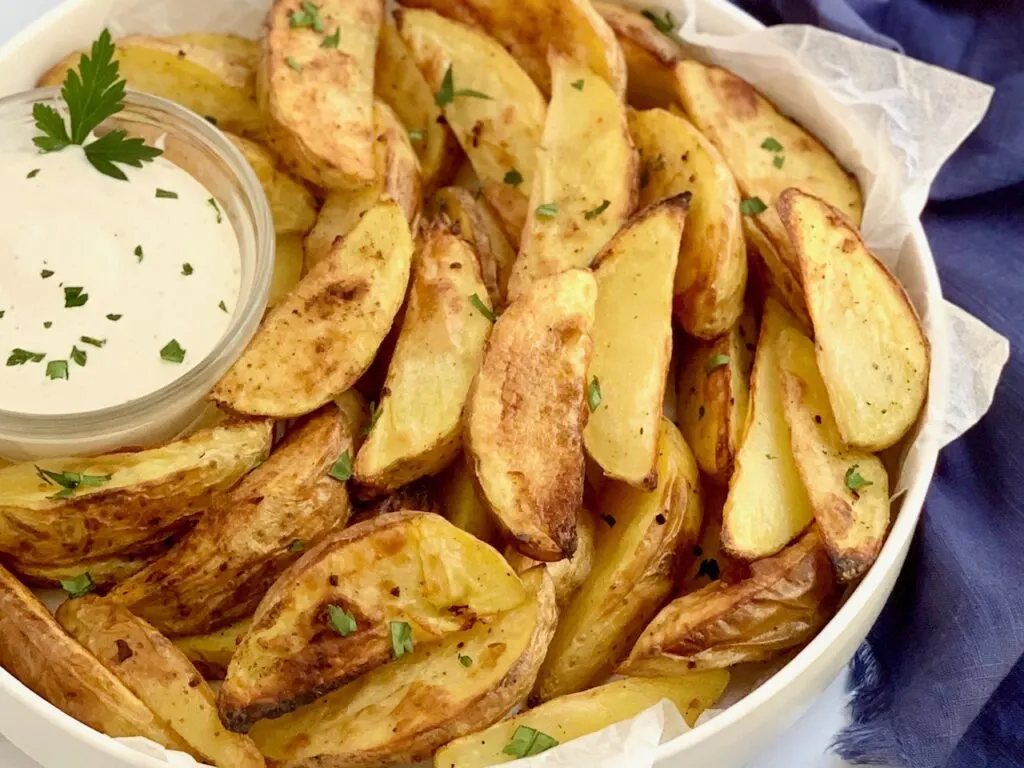 Oh, if I had a dollar for every time my kids requested these Baked Potato Wedges. Seriously though-- I can never bake enough of this side dish. Pair these with ribs, burgers, wings, or sloppy joes.
Homemade Sloppy Joes
You can never go wrong with this simple yet flavorful homemade Sloppy Joe recipe. There is something so comforting and filling with this meal that's perfect for during the game.
Tater Tot Skillet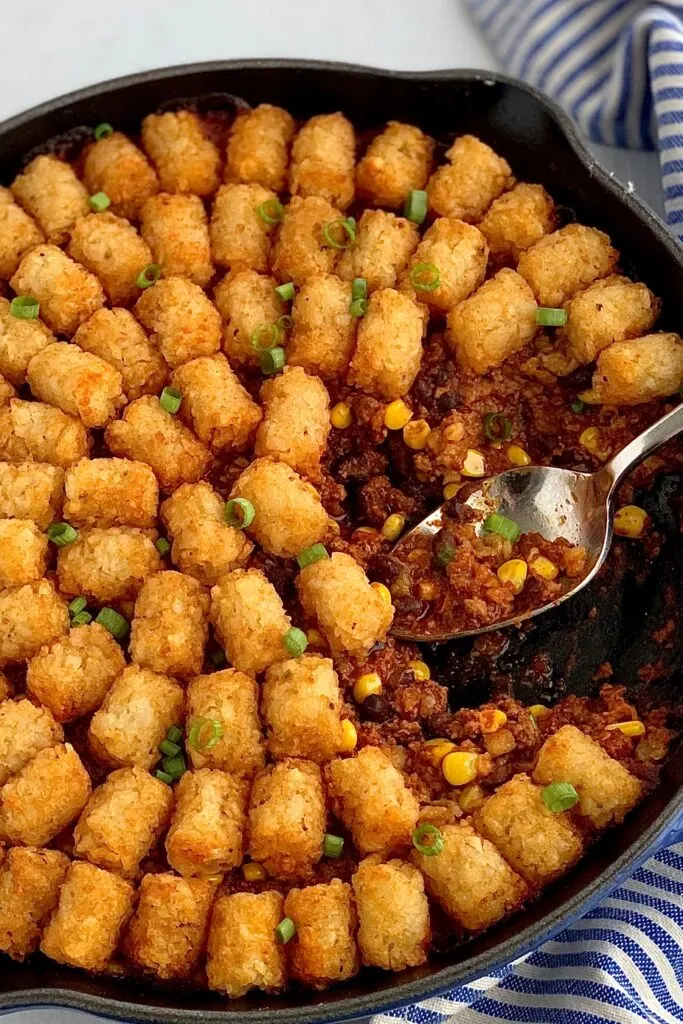 This yummy Tater Tot Skillet is always a hit with our family and friends. You'll love this tater tot and taco meal combo together.
French Dip Sandwich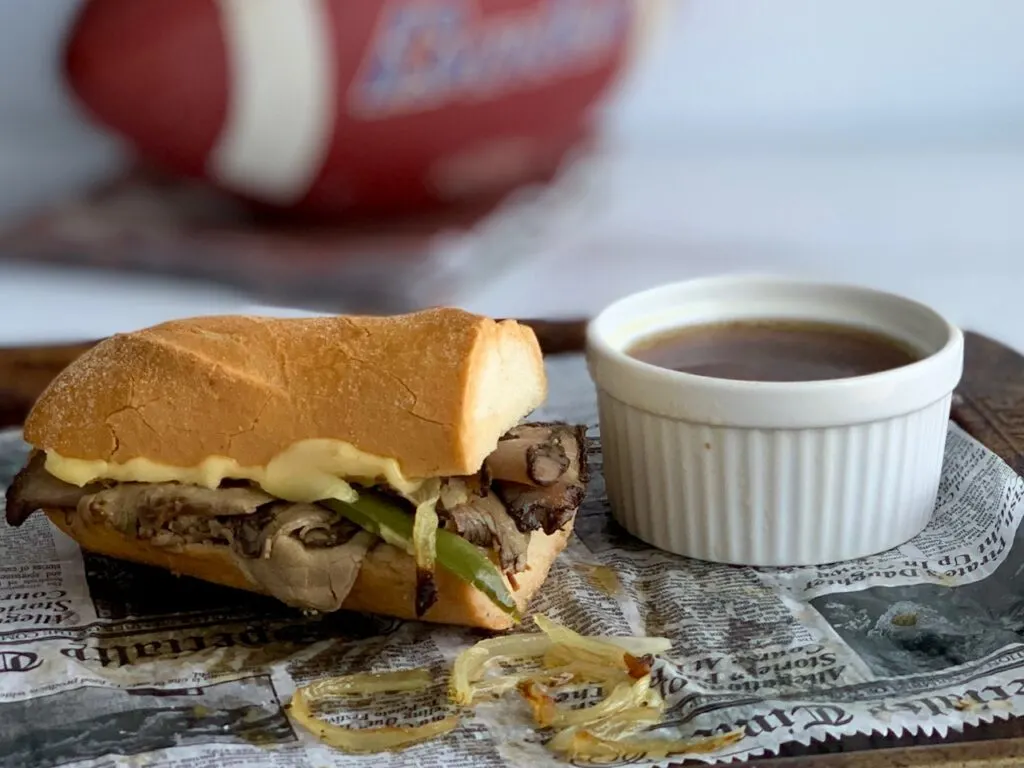 Enjoy bites of this French Dip Sammie in a flavorful au jus in between touchdowns. These sandwiches are full of thinly sliced roast beef, tender onion and bell peppers in between a toasted baguette.
Quesadillas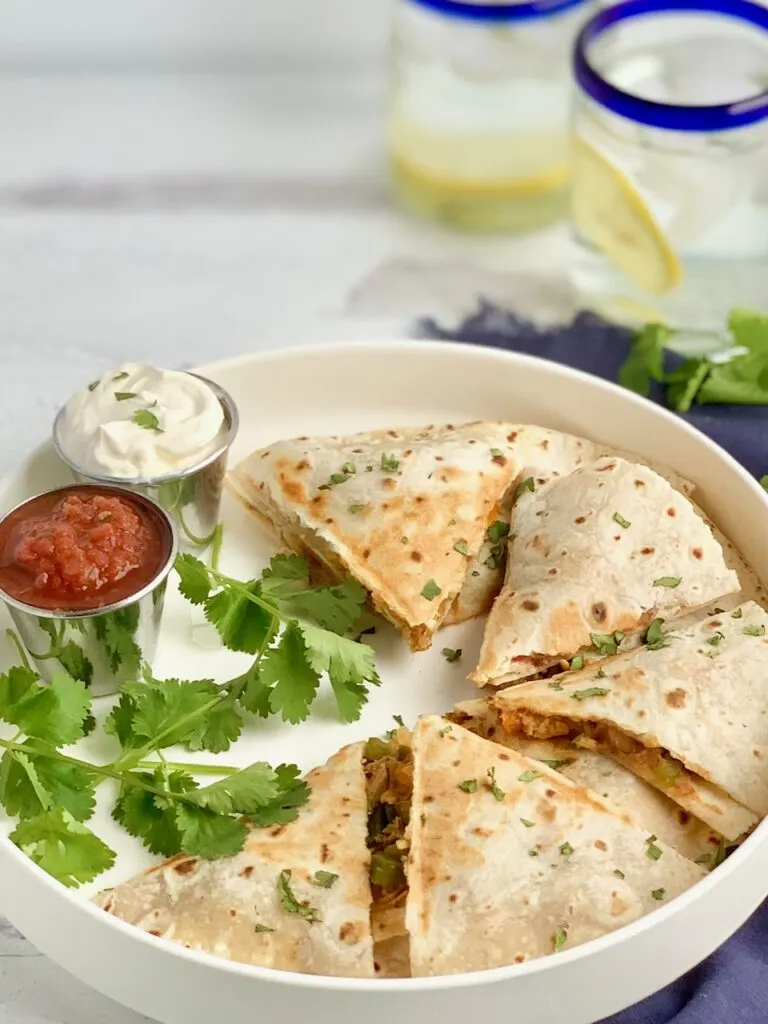 Have you tried gluten and dairy free quesadillas yet? Here is one of our favorite game recipes. And this recipe is perfect for company. I've prepared these for over 20 guests before. Load up quesadillas with refried beans, shredded chicken or beef, onion, bell peppers, seasonings and enjoy with a side of dairy free sour cream and fresh spicy salsa.
Cherry Dessert Pizza
Surprise your family and guests with this delicious out-of-the-oven Cherry Dessert Pizza. This dessert is just like you'd find at your local pizza buffet-- unfortunately they never have gluten and dairy free options so I've started making my own. And it tastes so good! If you're a bigger fan of apple pie filling, use that. No one will guess this is gluten and dairy free.
Crock-Pot Chex Mix
Crock-Pot Chex Mix is definitely on my Must-Have Super Bowl Foods list. This snack mix covers all the salty, savory, and crunchy flavors needed to keep me calm during a nail-biter-down-to-the-last-play kind of game.
S'more Cookie Bars
Do you have a s'more obsession like my family? If so, this S'more Cookie Bar recipe is calling your name for the Super Bowl. Imagine layers of buttery graham crackers, gooey mini marshmallows, and melted chocolate chips with cookie dough. These bars are always a hit with this no-fail recipe.
Walnut Brownie Sundae
Here is the yummiest, ooey, gooey, and chocolaty dessert for your Super Bowl party. Top this warm Walnut Brownie Skillet with dairy free ice cream, nuts, and even a red maraschino cherry. Don't have an oven safe skillet? No problem. Use your traditional oven safe brownie baking dish.
Peanut Butter Brownies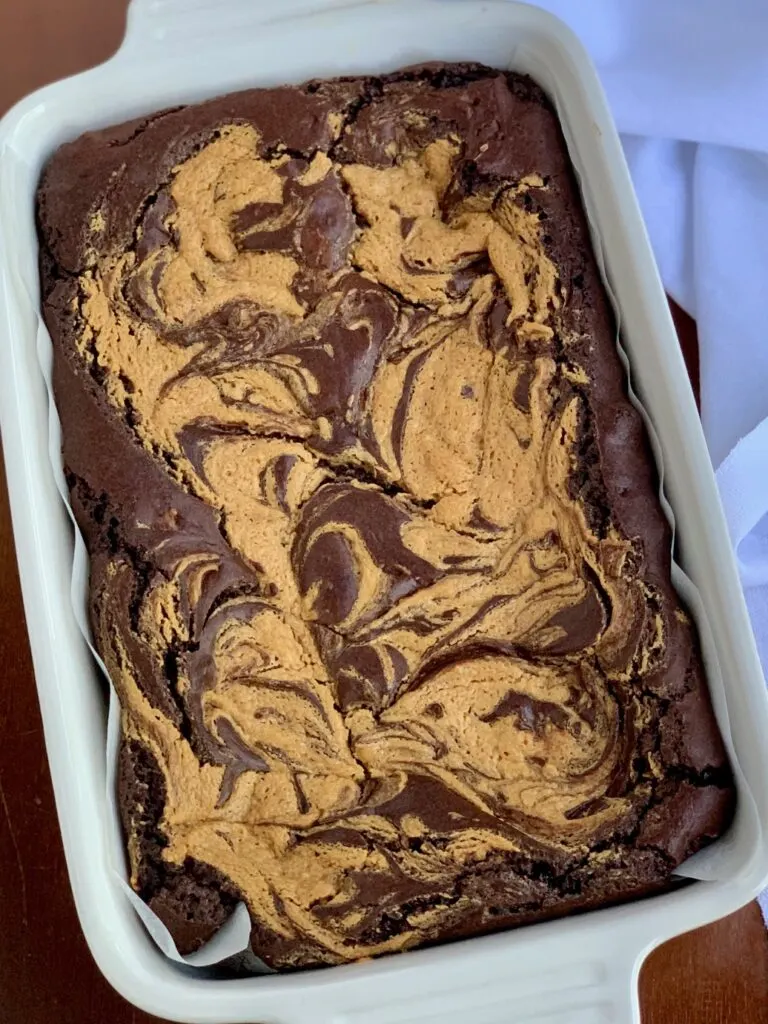 Here's the ultimate dessert combo-- fudgy chocolate and creamy peanut butter. Everyone loves these Peanut Butter Brownies. This dessert is always the first to go off the dessert table.
Ultimate Pizookie
Here's another cozy skillet recipe enjoyed right out of the oven with dairy free ice cream and spoons. This giant Pizookie is full of melted chocolate chunks with a gooey middle and crispy outside. No worries if you're without a cast iron skillet-- use a pie pan or baking dish.
Puppy Chow
Plan on enjoying handfuls of this homemade Puppy Chow recipe. My family can never get enough of this chocolate peanut butter cereal dessert. This is a must-have recipe not only for during the Super Bowl festivities but also for family movie night and when traveling. This safe snack travels safely by car or plane.
Fudgy Brownie Cookies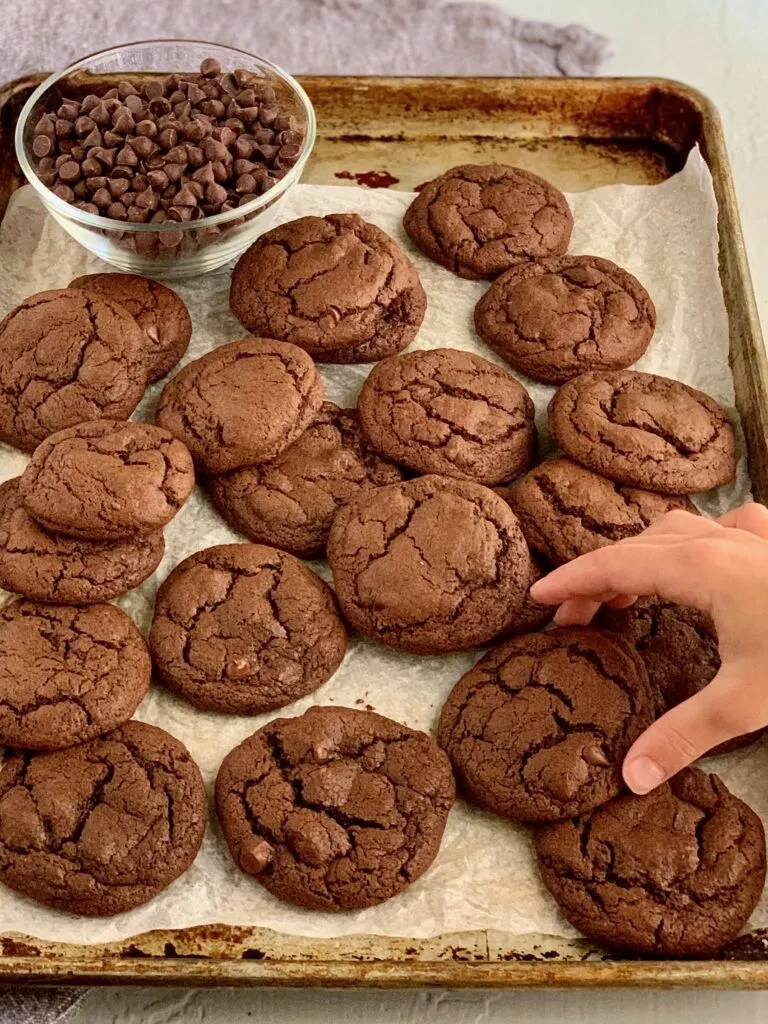 Fudgy Brownie Cookies are always a good party idea. Friends and family love these cookies because they're reminiscent of the coveted corner brownies-- crispy on the outside and fudgy in the middle. These are the best of all worlds.
Rice Krispie Football Treats
How festive are these for the big game? These Rice Krispie Footballs are just what your party needs. They're gooey and topped with melted chocolate for the win.
more gluten + dairy free recipes you'll love
9 super bowl party foods-- here are even more safe recipe ideas perfect for the big game such as a Layered Mexican Dip and more
grilled shish kabobs-- we love this meat, veggie, and mouthwatering marinade recipe year-round. It's one of our favorite go-to recipes when company visits.
valentine's day recipes-- over 12 recipes perfect to enjoy on Valentine's Day
lastly
These Must-Have Super Bowl Foods are always a party win. You'll find many of my reader-favorites recipes in this roundup.
Follow along on Pinterest, Facebook, and Instagram for the best of everything gluten and dairy free. I'll keep you up-to-date on the latest and greatest food products, recipes for every occasion, and tips for living your best life. And sign up for my exclusive emails below.
Eat well and feel well,
Jill