We thought it would be fun to put together our favorite Mother's Day Brunch Recipes in one easy recipe roundup your mom and family will love. This is a collection of delicious recipes to make those special ladies in your life feel extra wonderful and celebrated, from breakfast recipes to appetizers, fresh grilled meats and veggies to classic dessert recipes everyone wants.
You'll find over 25 delicious and festive recipes perfect for your Mother's Day plans.
This roundup includes gluten and dairy free breakfast, lunch, brunch, dinner, and dessert options. Several recipes are also soy free and egg free.
Whip up a couple of these safe Mother's Day Brunch Recipes to enjoy for the special day. And pin others for the 4th of July or your next summer BBQ shenanigans.
Lemon Poppy Seed Bread Slices
You won't believe how good these bakery-style slices of Lemon Poppy Seed Bread are. And that glaze... is amazing.
Soft Yeast Free Cinnamon Rolls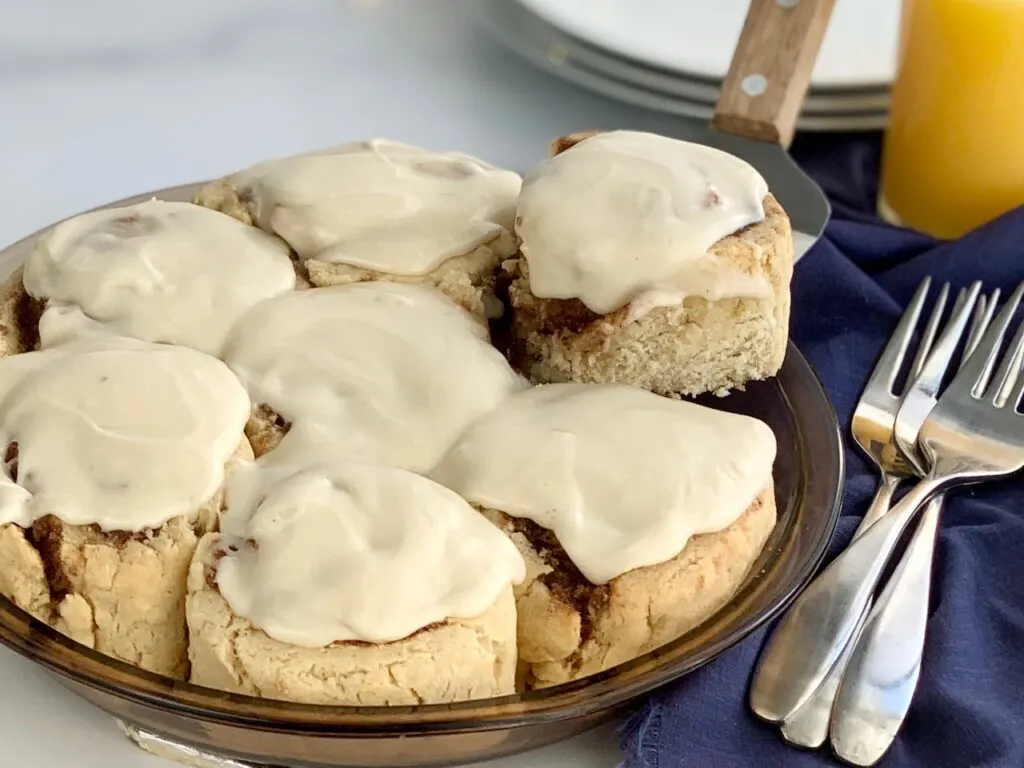 Here's the best Yeast Free Cinnamon Rolls recipe you'll ever need. With no rise time, this dough comes together quickly. And everyone loves the cream cheese frosting on top. This will be your forever recipe.
Breakfast Burritos
Breakfast Burritos are an easy and fresh Mother's Day brunch idea. Full of flavor, these can cater to everyone's breakfast favorites.
Chocolate Loaf Cake
Check out these moist Chocolate Loaf Cake topped with a decadent homemade chocolate ganache. This is an amazing combination together.
Cinnamon Swirl Waffles
Everyone loves this Cinnamon Swirl Waffles recipe with Cream Cheese frosting. These cozy waffles can feed a few or a large crowd. This recipe works for pancakes too.
French Toast Sticks
Mother's Day brunch isn't complete without these French Toast Sticks. Follow this guide to make no-fail sticks every time.
Oriental Chicken Salad
This copycat Applebee's Oriental Chicken Salad is so fresh and crunchy, packed with yummy greens and fresh grilled chicken. And a side drizzle of our addictive Oriental dressing makes this the yummiest homemade salad.
Taco Salad Shells
Dress up simple tacos with these gorgeous Taco Salad Shells. These add so much pizazz to the table and beautifully house the homemade taco meat with all your favorite toppings.
Creamy Mashed Potatoes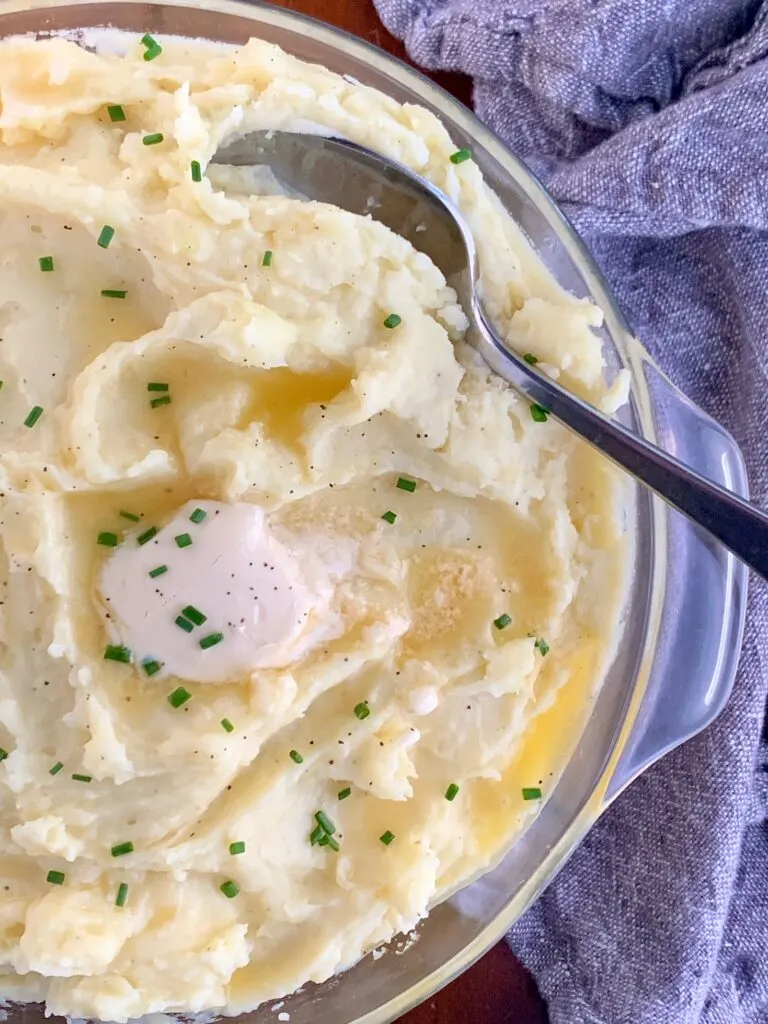 These Creamy Mashed Potatoes have provided our family with the most delicious homemade side dish for years. No one ever guesses they are dairy free. Follow this recipe and discover our secret ingredient.
Grilled Teriyaki Chicken with Pineapple + Mini Sweet Peppers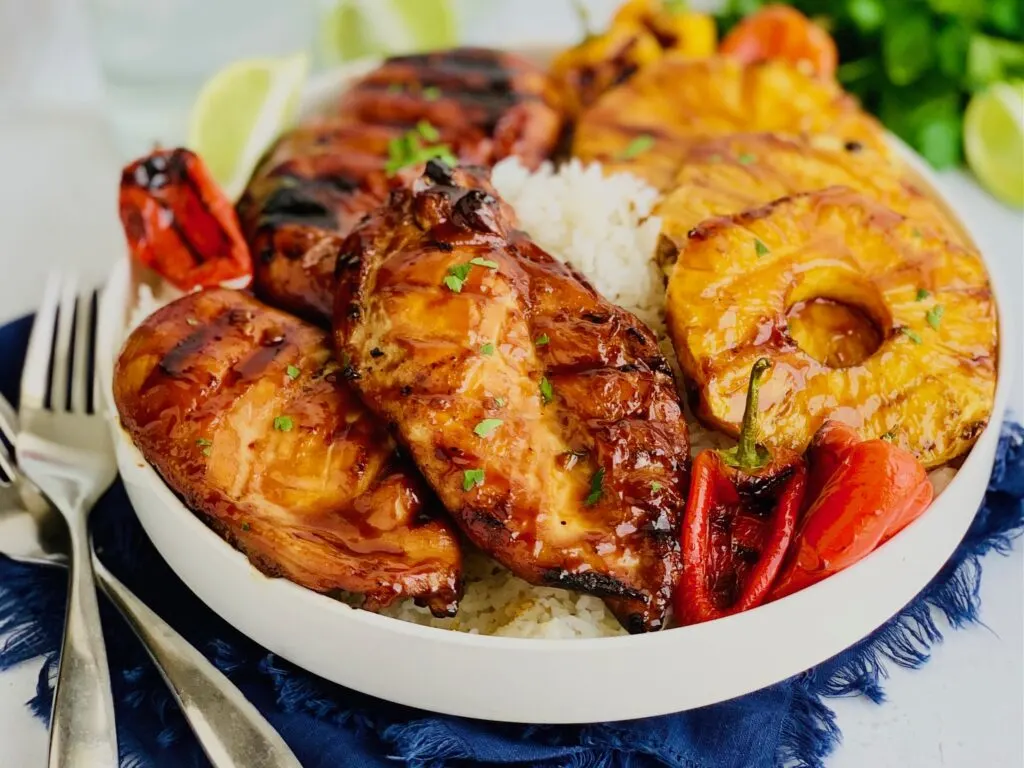 If you're grilling on the BBQ this Mother's Day, keep in mind this filling meal idea-- Grilled Teriyaki with Pineapple and Mini Sweet Peppers over a bed of warm rice. This meal is hearty and mouthwatering.
Grilled Shish Kabobs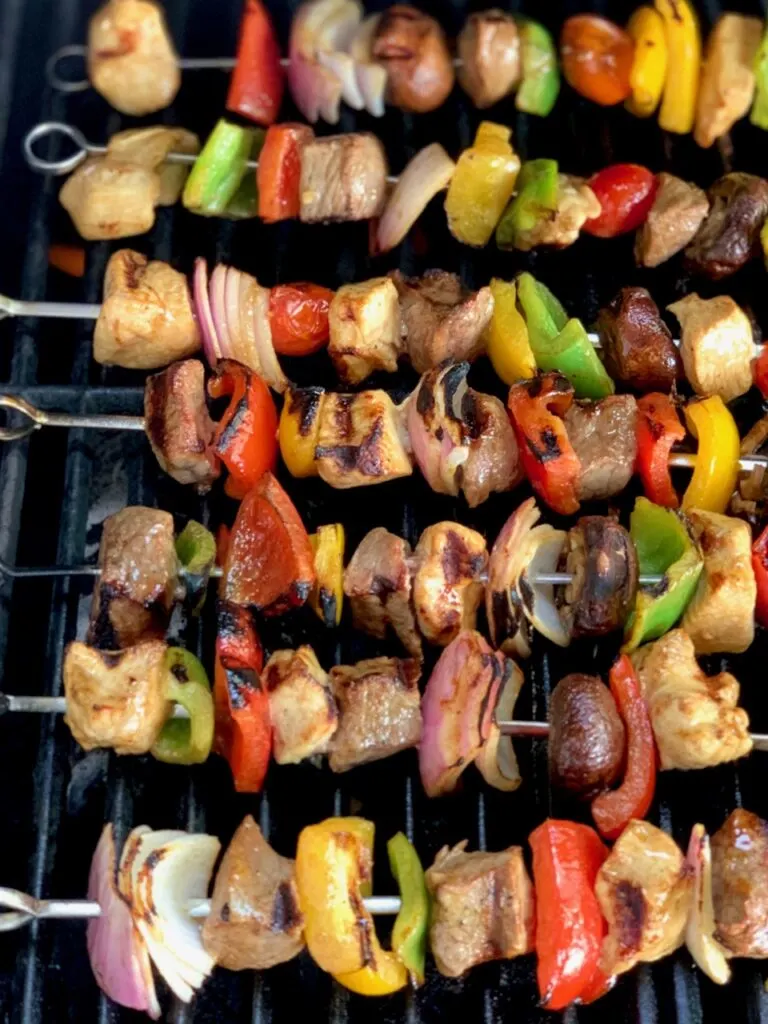 Everyone raves over these tender, perfectly marinated and grilled Shish Kabobs with meat and veggies. We use this recipe for other holidays and even when we go camping.
Soft Chocolate Chip Cookies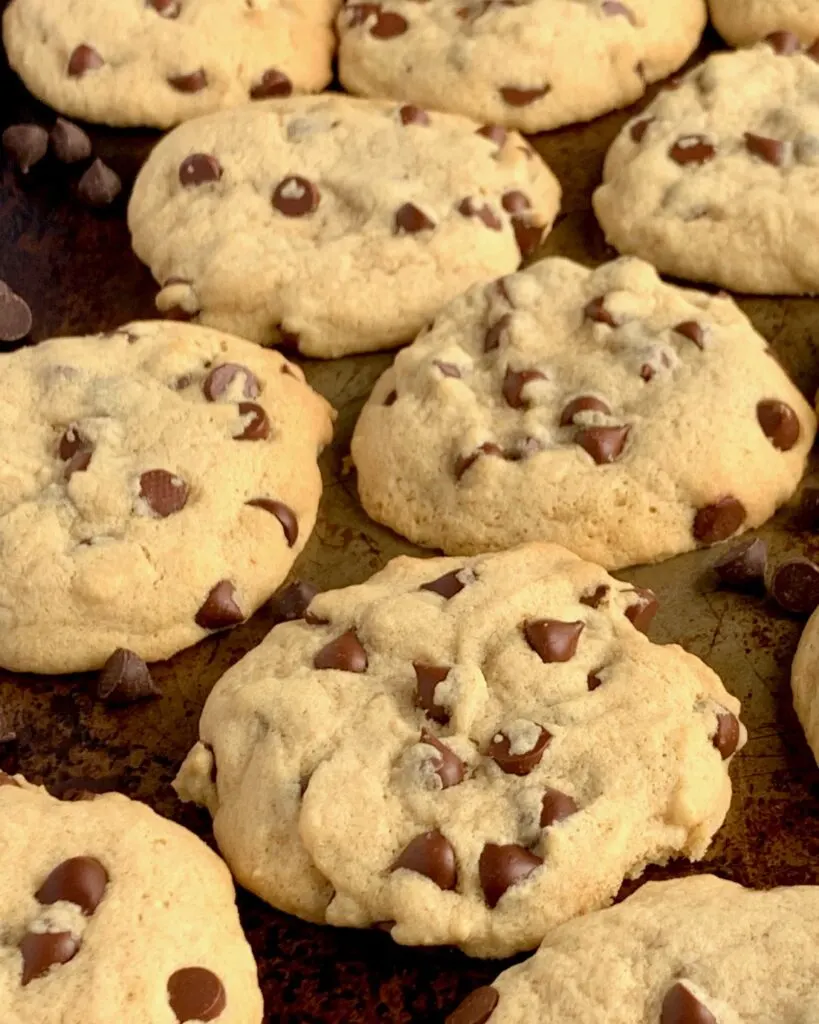 Here's our Softest Chocolate Chip Cookie recipe you can eat right off the cookie sheet. These warm cookies melt in your mouth. No one can stop after just one cookie.
Pineapple Cake with Buttercream Frosting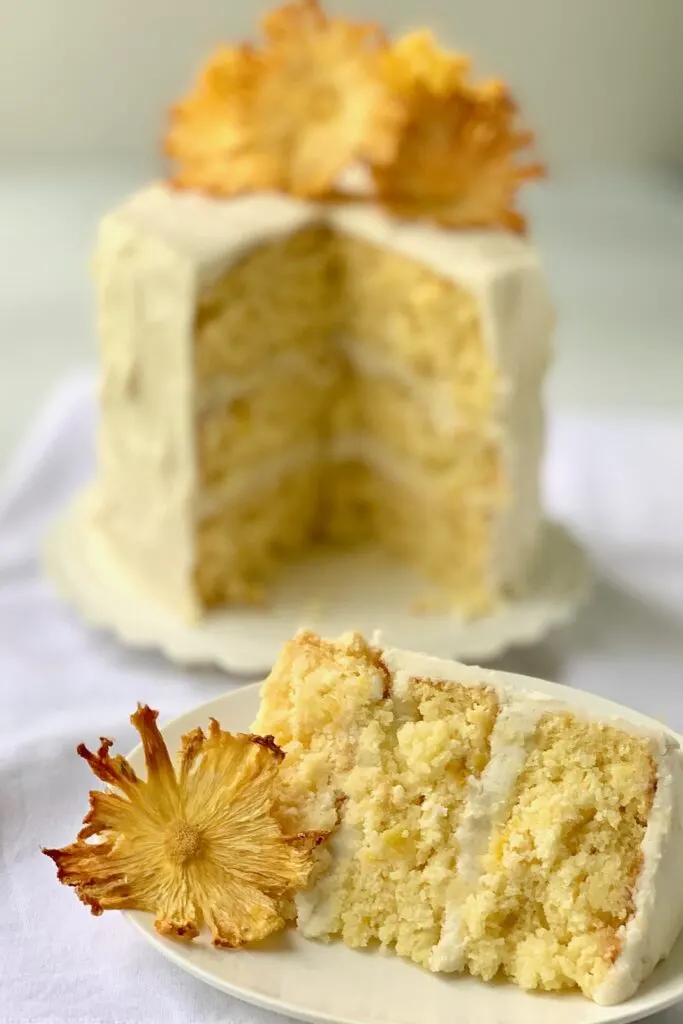 You won't believe how easy this Pineapple Cake is to make. And it is absolutely delicious-- super moist and full of pineapple flavor. This is our favorite anniversary and birthday cake recipe to use.
Cherry Dessert Pizza
Cherry Dessert Pizza is a little slice of heaven– imagine cherry topping bursting with robust cherry flavor alongside a buttery streusel topping and sweet drizzle. This dessert pizza is commonly found at pizza buffets like Pizza Ranch and Cici's Pizza. This is so fun to serve for Mother's Day.
Chocolate Covered Strawberries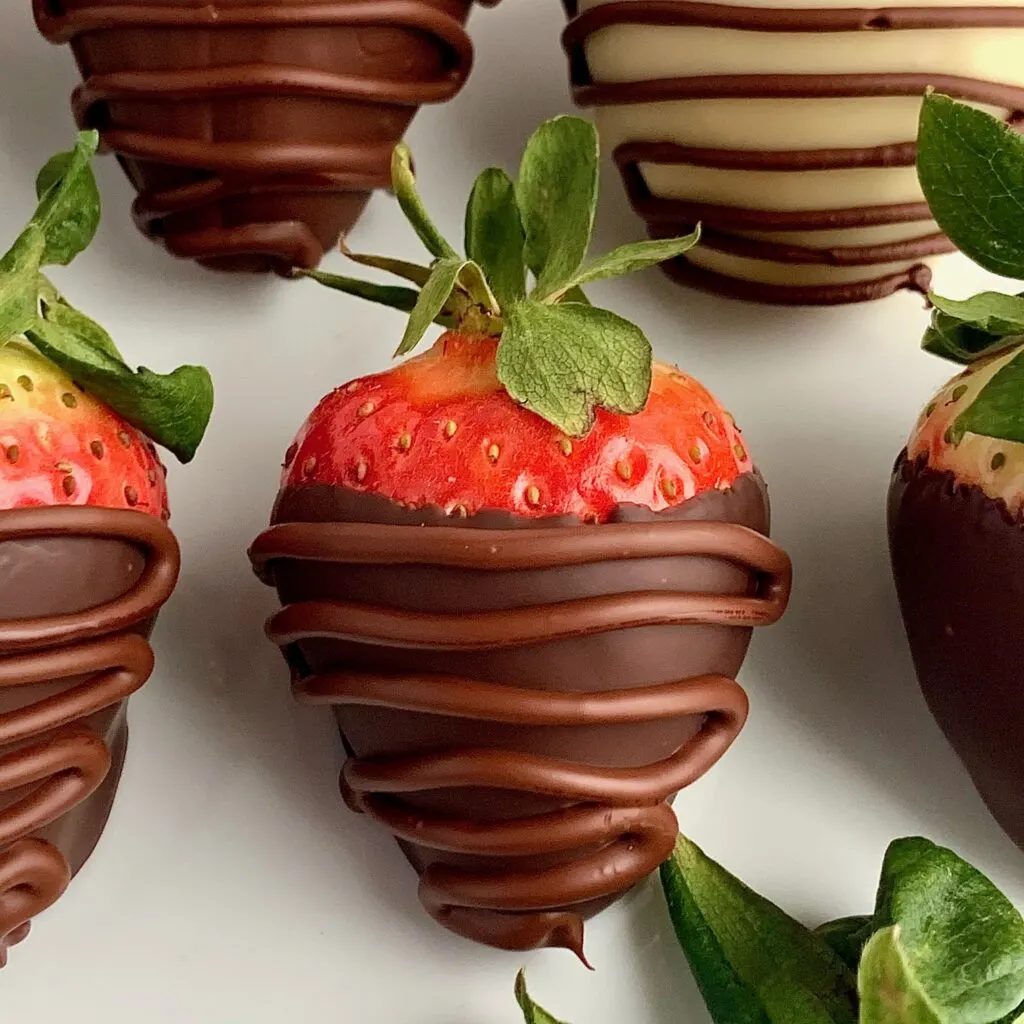 Chocolate covered strawberries are always a good idea-- no matter if it's a holiday celebration or not. Mothers love these homemade treats.
Homemade Banana Pudding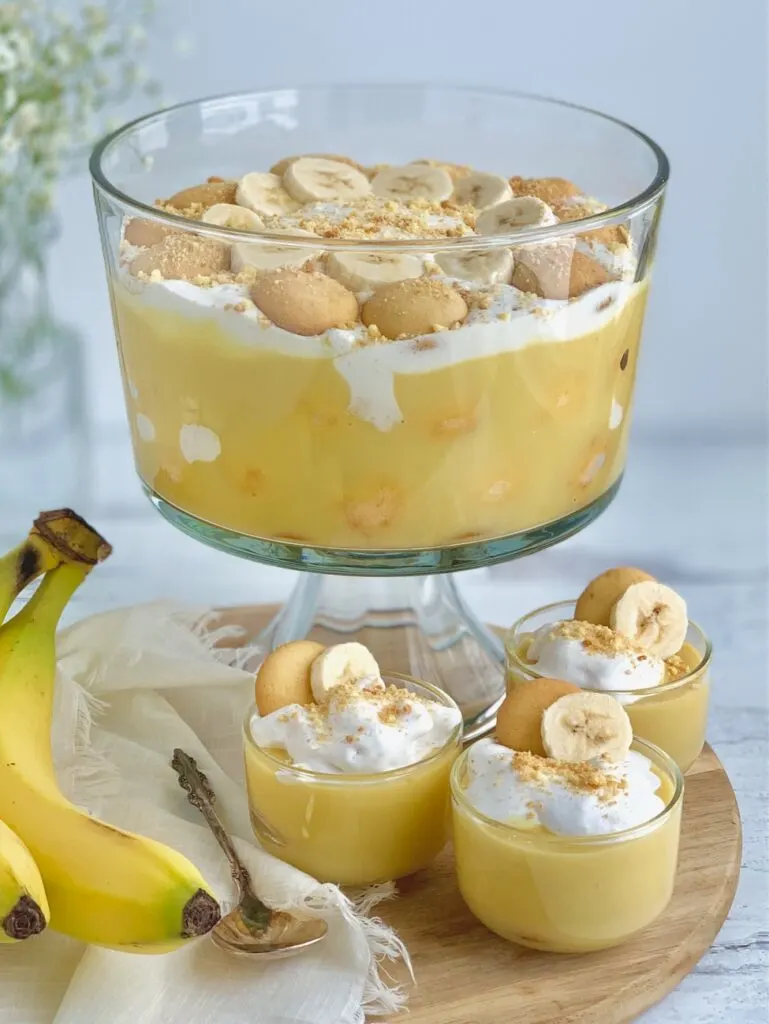 This Homemade Banana Pudding has rich creamy layers of homemade pudding, sliced ripened bananas, vanilla wafer cookies, and whipped topping in a trifle bowl. This gluten and dairy free dessert will satisfy your sweet tooth and then some.
Cookies and Cream Parfait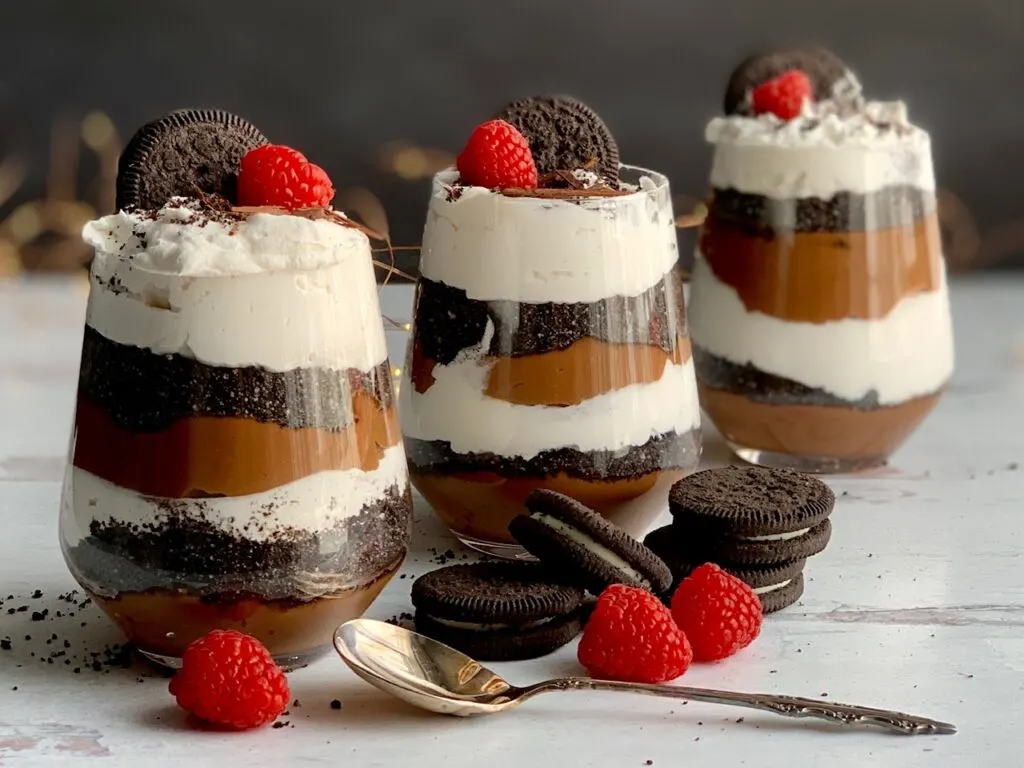 Can you believe this decadent dessert? The layers of this Cookies and Cream Parfait are absolutely fantastic-- so rich and full of our favorite Oreo cookie.
Lemon Poppy Seed Bundt Cake with Lemon Cream Cheese Frosting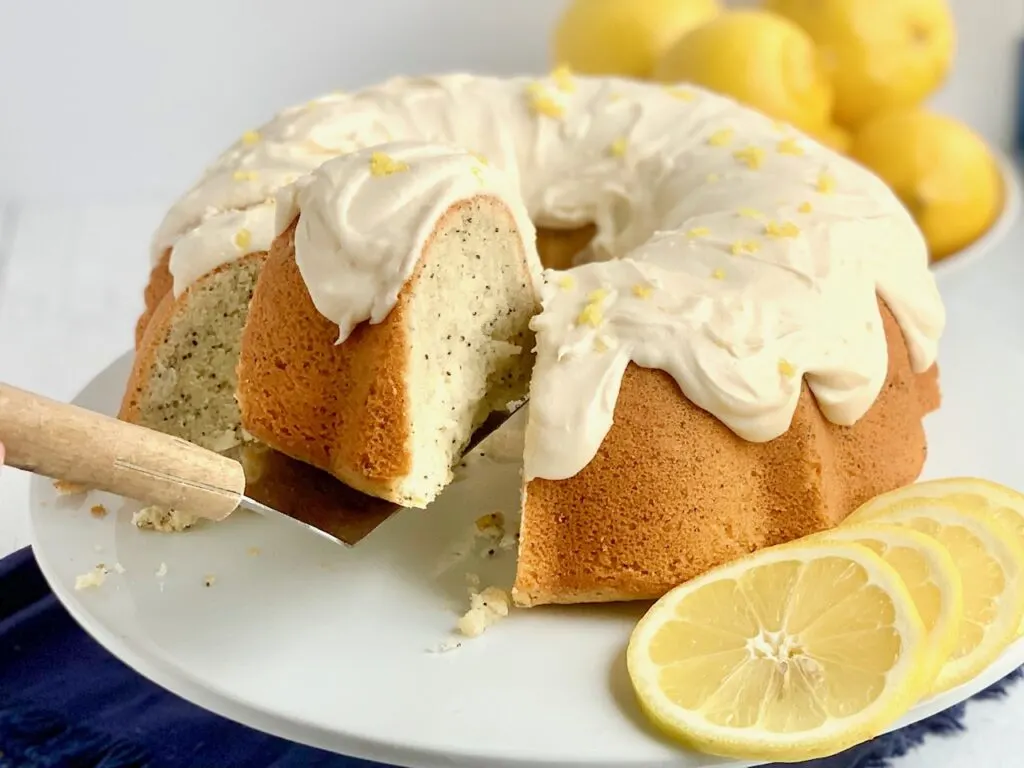 This is a Mother's Day brunch recipe must. Our Lemon Poppy Seed Bundt Cake with Lemon Cream Cheese Frosting is everything you imagine it to be and more-- much more. You can bake and frost this delicious cake ahead of time to save time, too.
Brownie Fruit Trifle
Bite after bite of this Brownie Fruit Trifle is mouthwatering to say the least. You'll enjoy the fudgy brownie bites with creamy cocowhip and fresh fruit. This recipe is also a hit with a crowd.
Strawberry Rhubarb Crumble
Here's one of our favorite spring and summer dessert recipes-- Strawberry Rhubarb Crumble. Serve this tangy and sweet dessert warm with a dollop of dairy free ice cream. And if there happens to be leftovers, be sure to enjoy them for breakfast the next day.
Brownie Cookie Sandwiches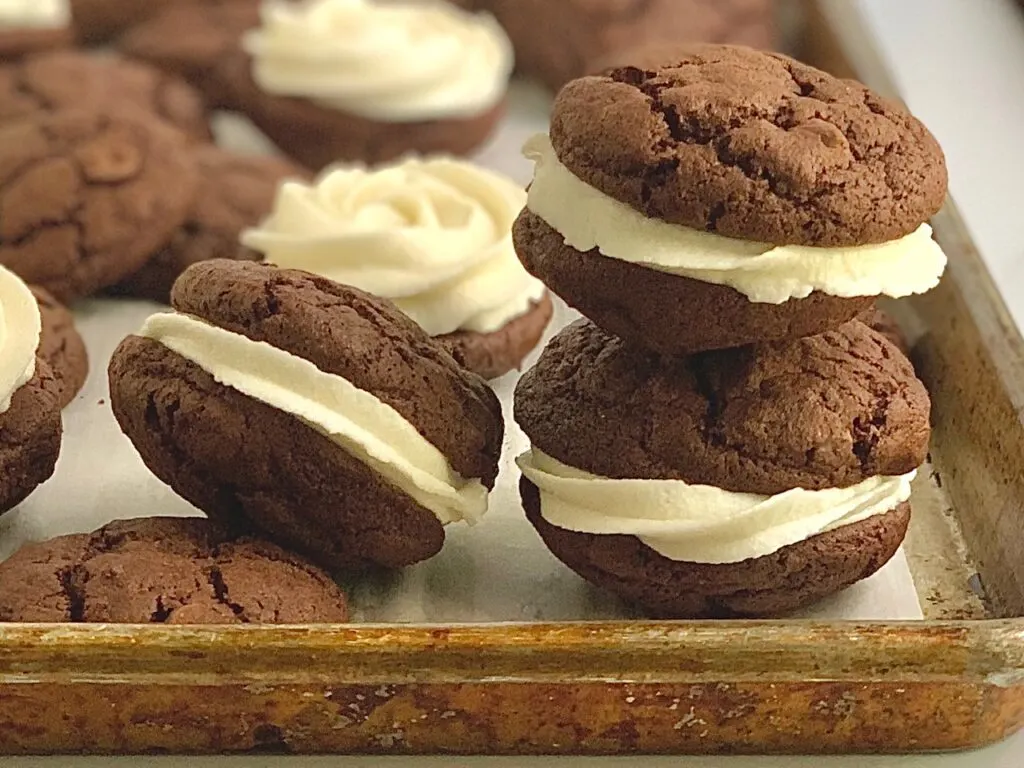 Don't these cookies look like a dream come true? Brownie Cookie Sandwiches are the ultimate indulgence. You will be wooed by the taste of buttercream frosting sandwiched between two fudgy brownie cookies. These are wonderful for any brunch or BBQ plans.
Oreo Ice Cream Cake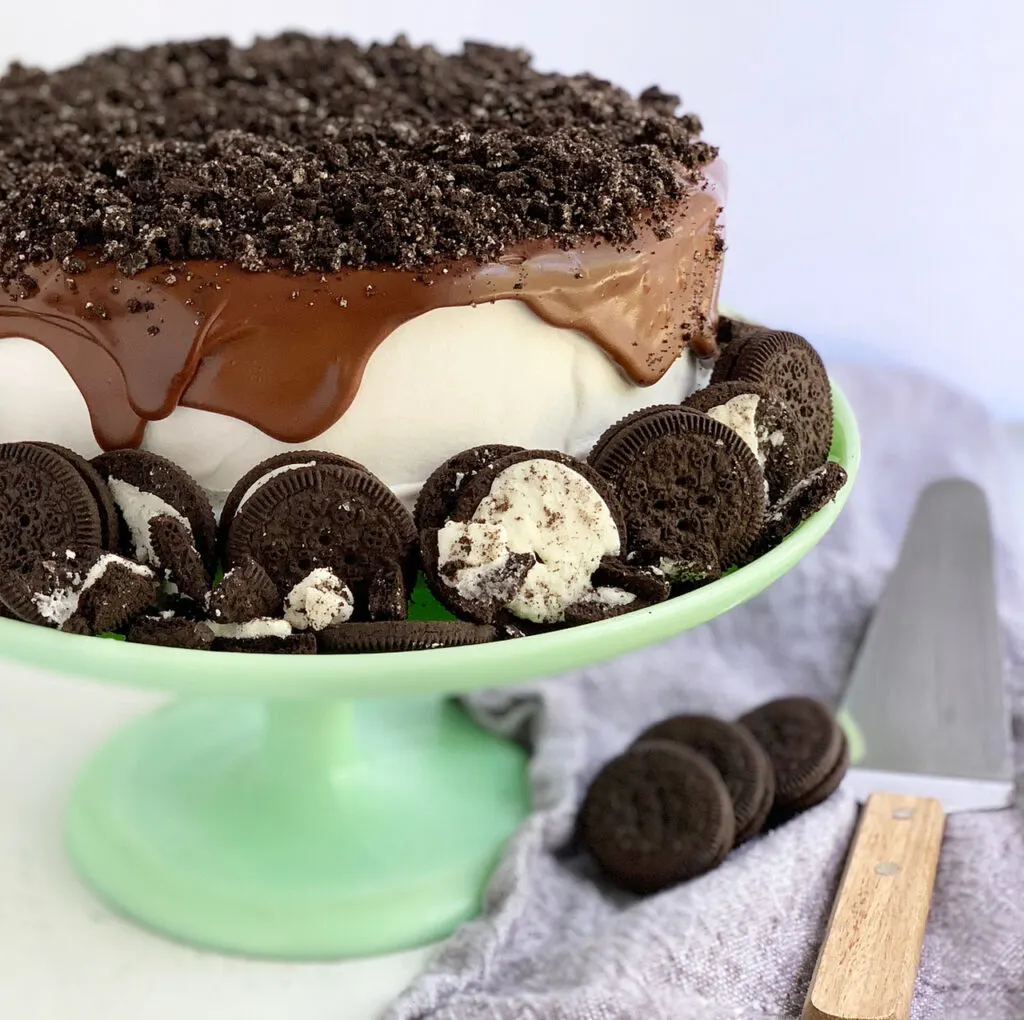 This copycat Dairy Queen Oreo Ice Cream Cake has 2 layers of ice cream separated by a delicious Oreo crumb ganache middle. Then this cake is covered in a creamy frozen cocowhip with a top layer of chocolate ganache.
Lemon Streusel Bars
Don't you want to reach out and grab these Lemon Streusel Bars? If you're a lemon fan, these baked bars are a must. They are not only addictive but also the best lemon bars we've ever tasted.
Chocolate Cream Pie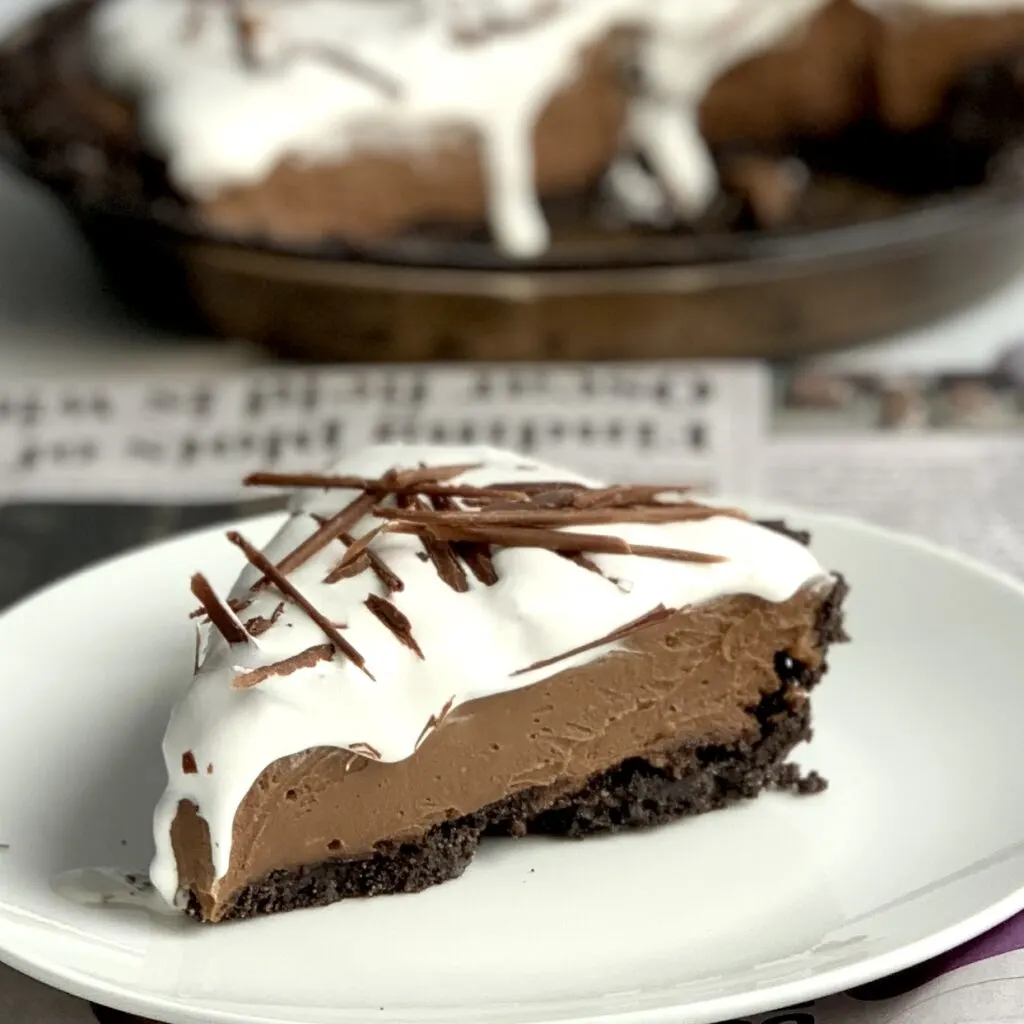 Readers really enjoy the richness of this Chocolate Cream Pie. This amazing pie is filled with a mouthwatering chocolate cream filling over a 2-ingredient Oreo crust. Then it's topped with a sweet and creamy whipped topping and bonus chocolate shavings. Your dessert table needs this make ahead recipe.
Chocolate Peanut Butter Layer Brownies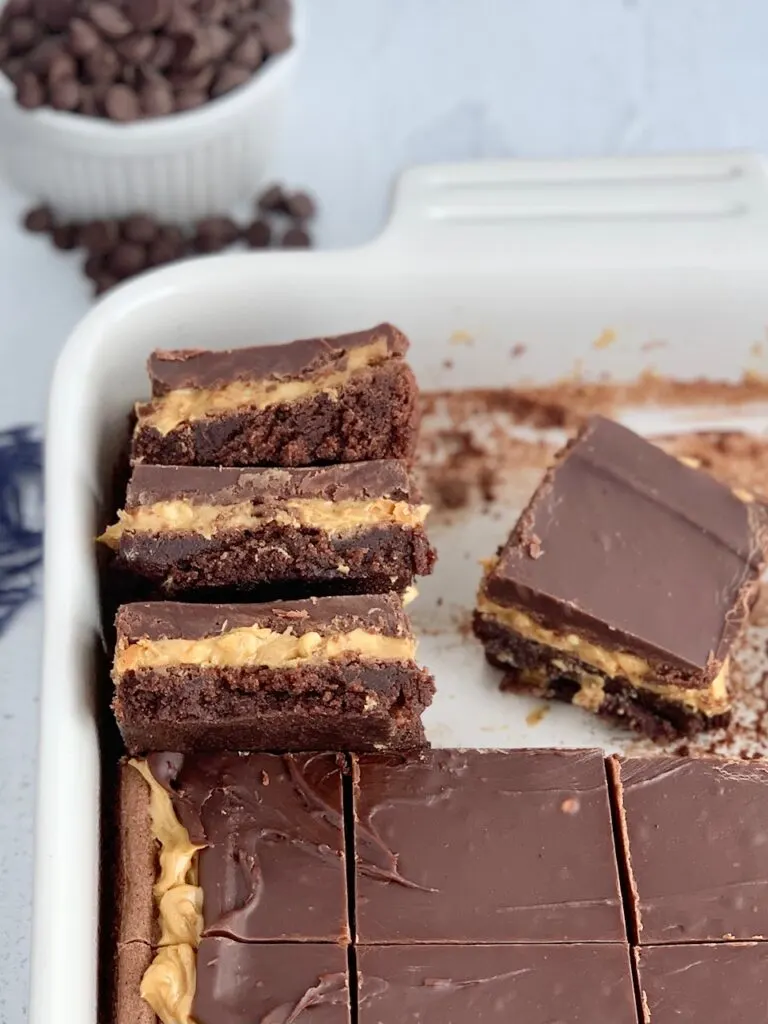 These copycat Joanna Gains Chocolate Peanut Butter Layer Brownies are stacked with 3 layers of heaven. The bottom layer features a soft, fudgy brownie topped with peanut butter. Then a top layer of sweet chocolate and marshmallows combine for the perfect brownie treat.
Chocolate Bundt Cake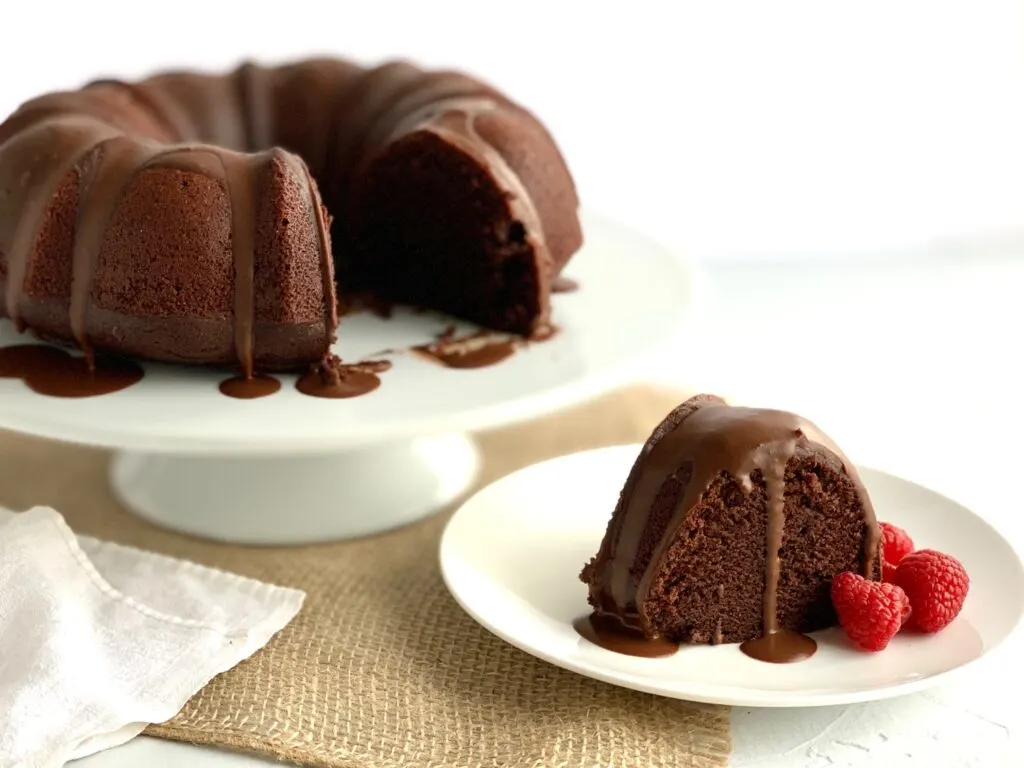 Mother's Day Brunch recipes wouldn't be complete without this Chocolate Bundt cake. You won't believe how moist and delicious each chocolaty slice is. Top the cake with a decadent 2-ingredient ganache that wows everyone.
Mini Blueberry Galette
These warm, rustic Mini Blueberry Galettes taste wonderful alone or with a dollop of dairy free ice cream. Much easier and faster to make than a homemade pie, you can't go wrong with these baked galettes.
Fruit Pizza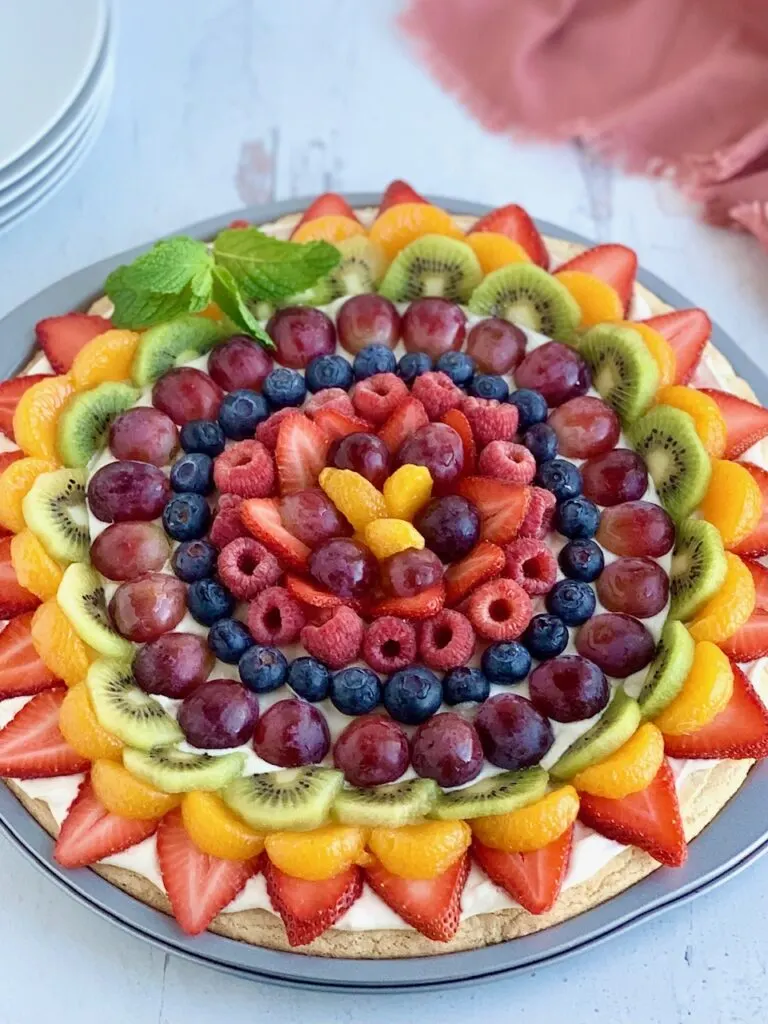 Each slice of this Fruit Pizza is bursting with amazing flavor. You'll notice 3 decadent layers-- the crust is a soft sugar cookie topped with a cream cheese spread with sliced fresh fruit organized in an eye-catching way. This Mother's Day recipe always gets rave reviews.
favorite summer recipes
lastly
Don't these Mother's Day Brunch recipes all look amazing? It's almost impossible to believe they're all gluten and dairy free; many of these recipes are free of soy and egg too.
You'll find so many more recipes perfect for summer on our website too. Plus-- we're adding more every week.
And speaking of summer-- have you pinned our allergen friendly Food Camping Guide or 4th of July Dessert roundup?
Be sure to follow along on Facebook, Pinterest, and Instagram. Like and comment often on our posts so you don't miss the best of eating gluten and dairy free.
Eat well and feel well,
Jill