Wow--- have you noticed all the gluten and dairy free Easter basket treat ideas over the past few years? We've never seen so many choices before.
In other words I've had fun shopping online and in local grocery stores for the best Easter basket treat ideas.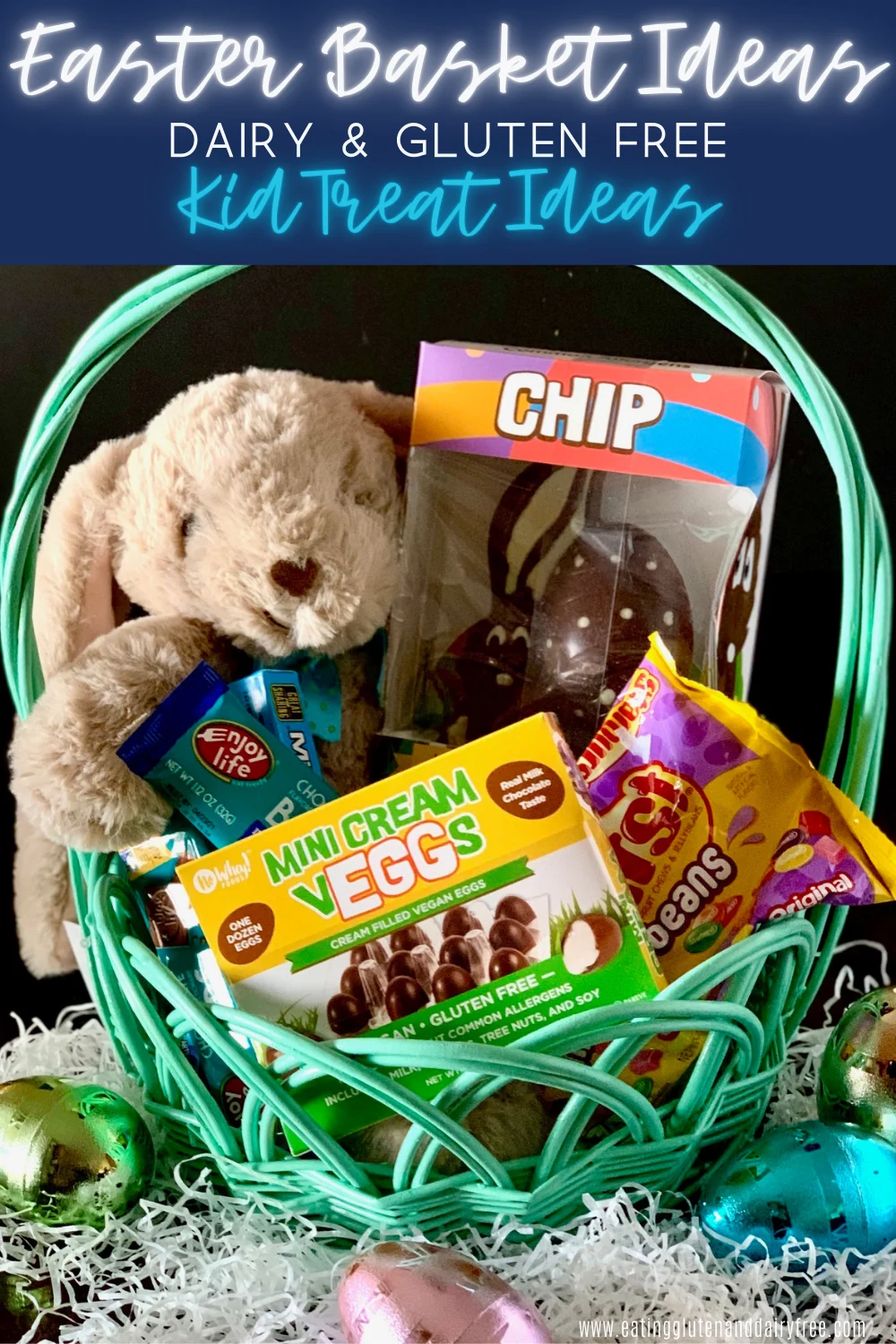 Gluten and Dairy Free Easter Basket Ideas
Reminder- always check ingredients labels!
Even more ideas
add don't forget about these allergy free candy options
Mike and Ike's-- there may be gluten cross contamination during manufacturing review their allergen statement here
Sour Patch Kids-- keep in mind there may be a risk of gluten cross contamination during manufacturing
Starburst-- always consider the possibility of cross contamination
Swedish Fish-- consider the risk of cross contamination in the manufacturing process
Lastly, keep in mind No Whey also has chocolate lollipops, more bunnies creations, and other Easter related chocolates available on their website and on Amazon. You'll definitely want to snoop around their website for other holiday and every day treats. I highly recommend this allergen friendly brand!
Pro Tip: We like to pick up a bunch of the Easter candy after it goes on sale to use for different things throughout the year. We just remove the Easter packaging so nobody knows the wiser!
Homemade recipes to add to your Allergen Friendly Easter Baskets
DIY Easter Peanut Butter Eggs (ditch the Reese's Eggs that can't be guaranteed) make your own allergen friendly yummy's and be the parent of the year. This dairy free chocolate treat is still delicious even if you aren't a parent of a child, great for bigs kids of all ages and adults LOVE them too!
Homemade Hershey's Kisses- Ditch the dairy ridden ones and make your own dairy free homemade kisses with our easy recipe
We are working on a dairy free chocolate bunny lollipop recipe too. We are hoping to get this out to you before Easter so you can add it to your themed Easter Baskets.
the perfect Easter day recipes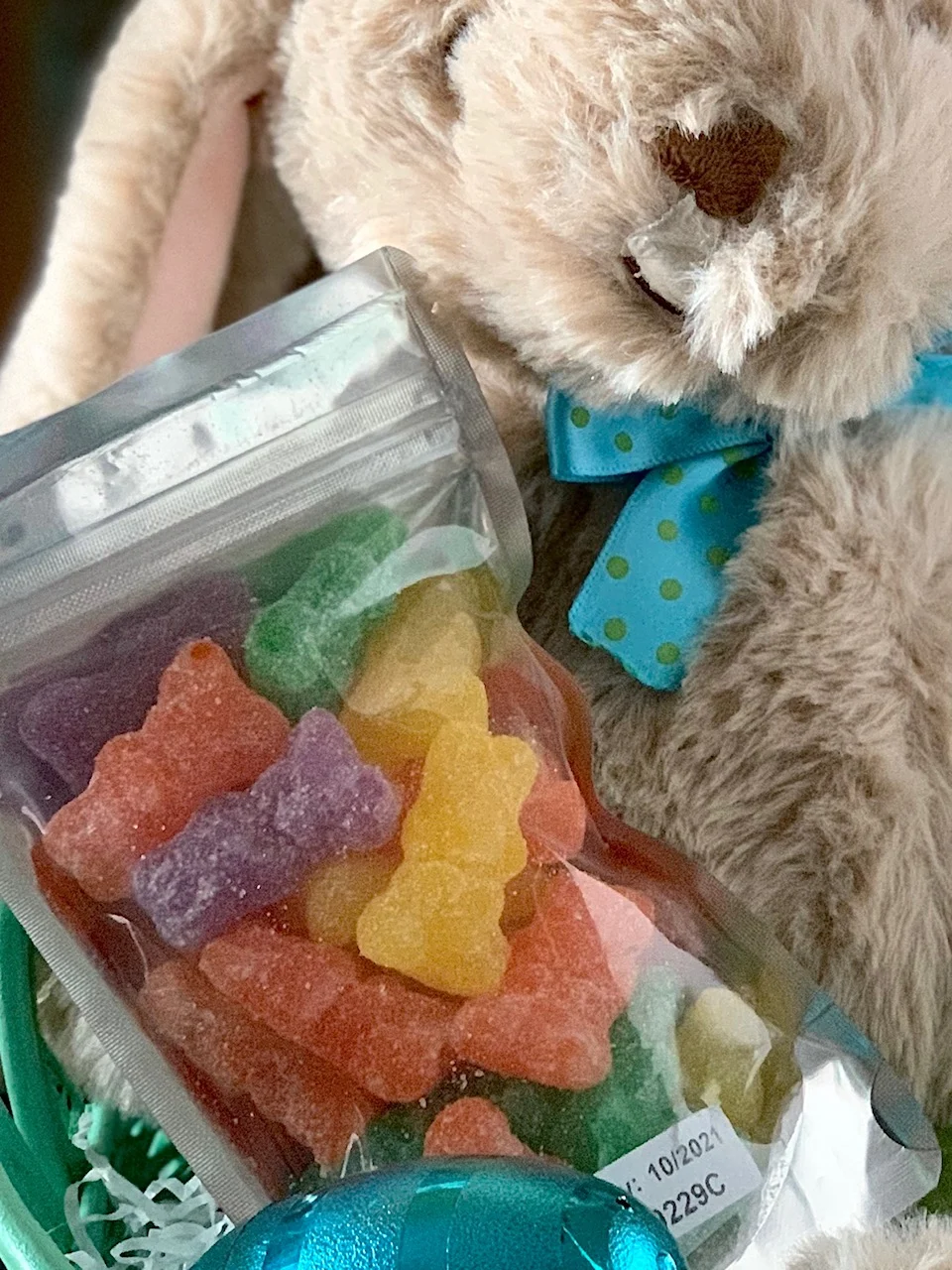 Lastly
As you can see this post is filled with delicious Easter basket treat ideas that the kids can enjoy while hunting for Easter eggs.
AND each suggestion is not only gluten and dairy free, but you'll notice many are also soy, egg, and nut/peanut free too.
You will find the links you need to order these straight to your home! It really doesn't get any easier or tastier than that.
Snag a copy of our cookbook to add to your own Easter Basket! Grab your copy below!