Because Thanksgiving is a favorite time of year for so many, we wanted to share with you an exclusive place to find all the gluten and dairy free recipes you need to celebrate your best Thanksgiving yet. You'll find more than 10 must-have classic Thanksgiving recipes including your favorite side dishes, like Green Bean Casserole, and desserts such as the best ever Pecan Pie Bars in this roundup.
You can consider this post your one-stop place for all the yummy food inspiration and recipes you will need for big day.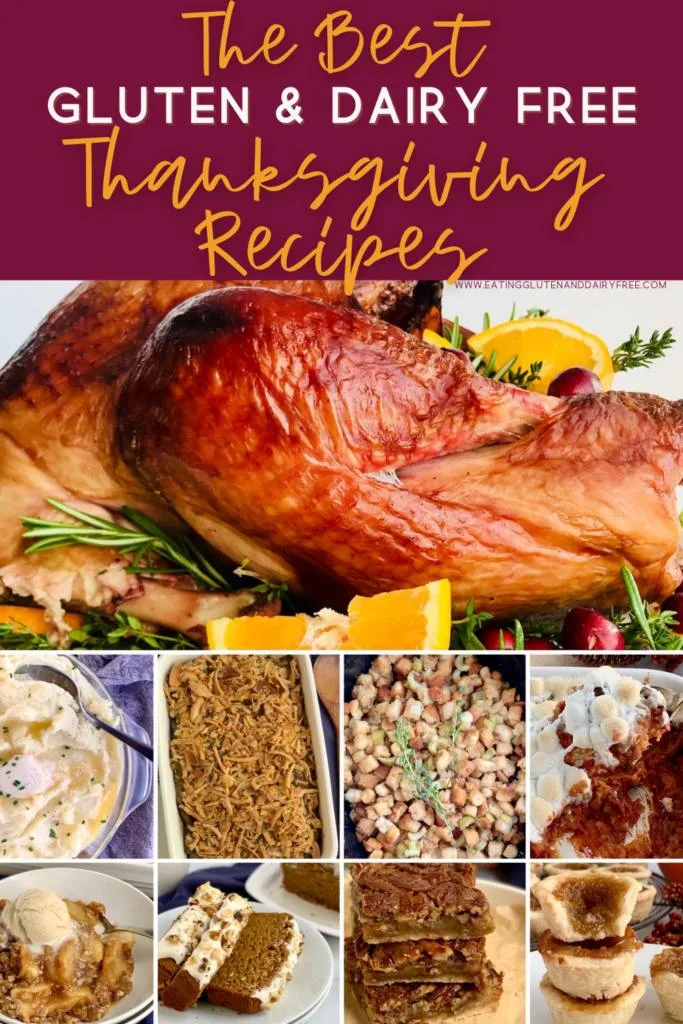 So pin this post and start your grocery list because everything you need is right here. You'll find recipes for the smoker, Crock-pot, and several make-ahead recipes everyone loves, so Thanksgiving Day isn't a frantic hot mess trying to jam everything in the oven at once.
Smoked Turkey and Brine
You won't believe how mouthwatering and moist this smoked turkey and brine recipe is. If you have a smoker at home, it's the best way to prepare your turkey on Thanksgiving-- and it definitely frees up your oven for all those delicious side dishes and desserts.
Creamy Mashed Potatoes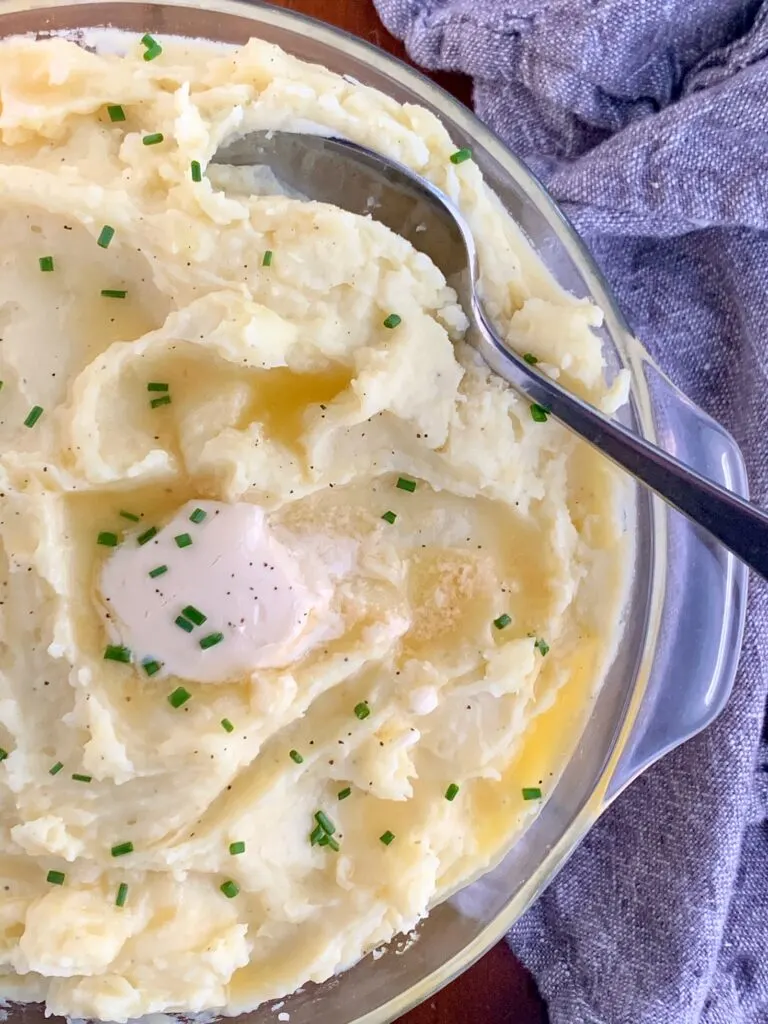 Notice how creamy these mashed potatoes look? This has been our go-to recipe for over 10 years. These are served to all our company, and no one has any idea they're dairy free.
Sweet Potato Bake
This delicious side dish is a Thanksgiving must! You will love every bite of the sweet potato bake that tastes almost like dessert. The tender sweet potatoes combined with a marshmallow, oat, and brown sugar topping taste just like the traditional version. You don't want to leave this dreamy side dish off the menu.
Crock-Pot Stuffing
This Crock-Pot Stuffing dish is the ultimate Thanksgiving comfort food for me, reminding me of so many past classic Thanksgiving celebrations. This reader-loved recipe is such a time-saver too. Since it can be prepped ahead of time and made in the Crock-Pot, not the oven, this is a user-friendly recipe for the big day.
Green Bean Casserole
Wow-- this homemade creamy mushroom soup with tender green beans topped with crunchy French fried onions is deliciously amazing. Seriously-- this side dish will get so many compliments. The base of this dish can be assembled the night before and popped into the oven just minutes before it's time to eat. Keep this green bean casserole recipe in mind for other holidays and family get-togethers.
Butter Tarts
Check out this stack of butter tarts you didn't know your dessert table needed-- but trust me, you do! The shortbread-like crust cradles a rich ooey gooey inside of brown sugar and melted butter mixture. These grab and go mini desserts will have family asking for them every year.
Soft Pumpkin Cookies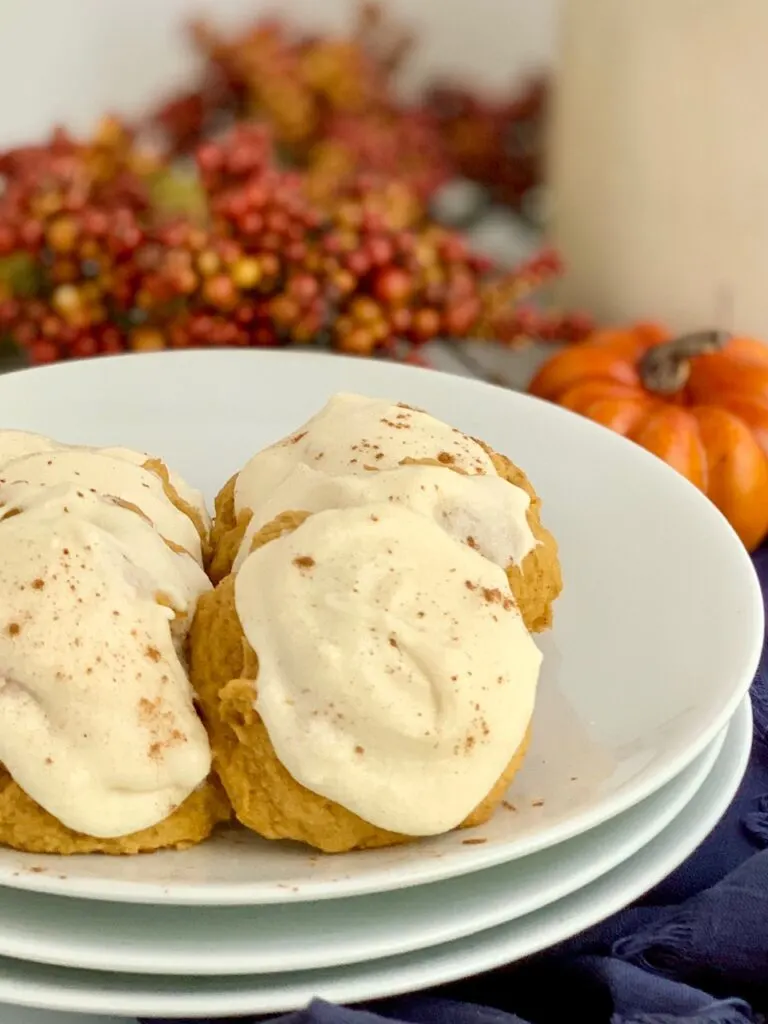 You'll want to bake and ice several batches of these soft, melt-in-your-mouth pumpkin cookies with cream cheese frosting. In fact I prefer these over pumpkin pie-- they're that rich and cozy. Plan to bake these throughout the fall and definitely for the Thanksgiving dessert table. You will find a recipe video of these on the link.
Warm Apple Crisp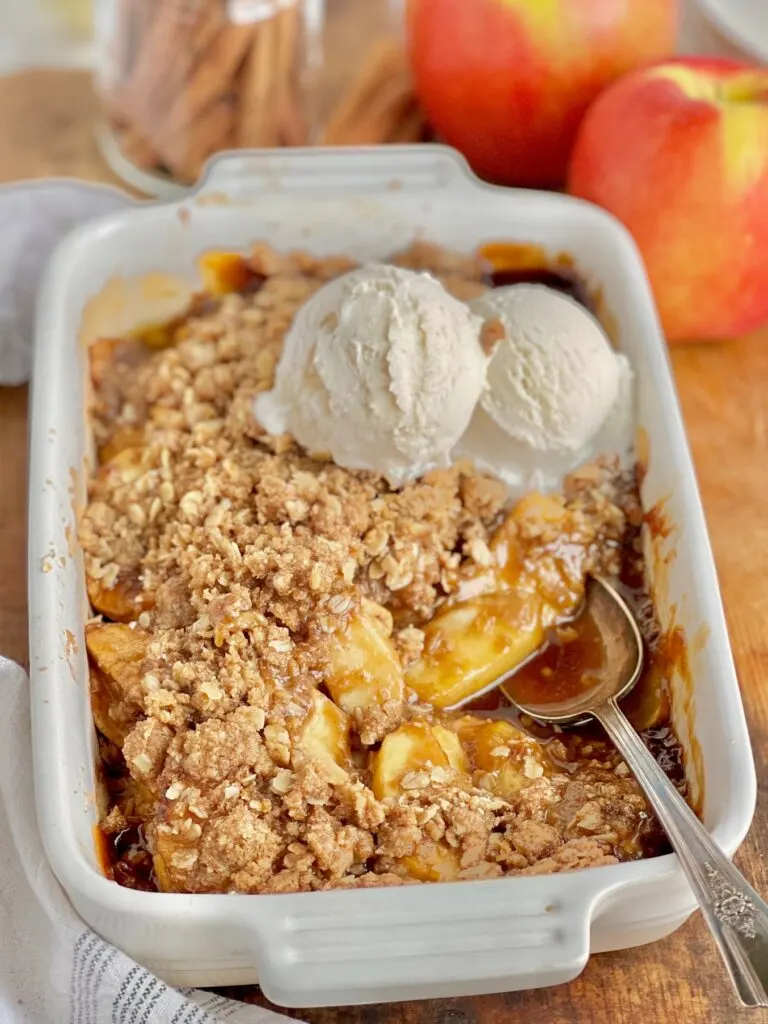 Warm tender apple slices with ooey gooey yet crispy brown sugar and oat topping topped by a scoop of dairy free ice cream are a wonderful way to round out Thanksgiving Day. Not to mention your home will smell so incredible with this classic apple crisp smell wafting through. And something else that makes this recipe a hit-- breakfast leftovers. They are the best!
Pecan Pie Bars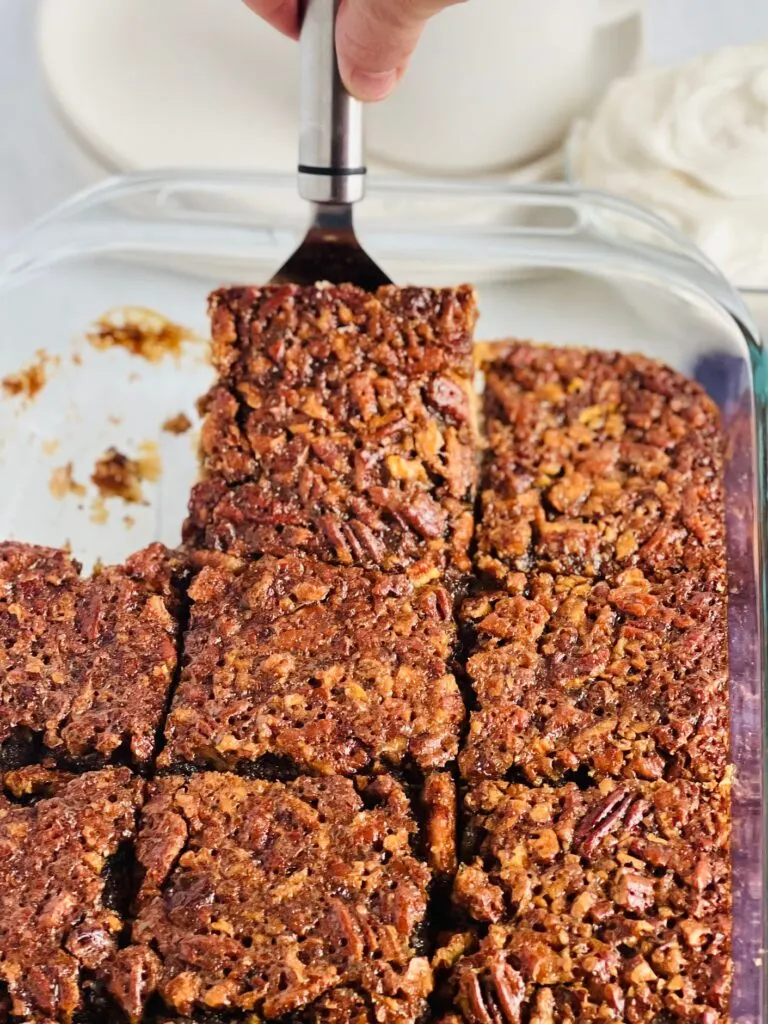 Pecan pie bars are the answer to your dessert baking needs. These bars are faster, easier, and less stressful than baking a gluten and dairy free pie. And did I mention everyone raves over these? We like them so much I even bake a batch for Father's Day. They're so good! You can even top them with homemade whipped topping or So Delicous CoCo Whip topping.
Chocolate Cream Pie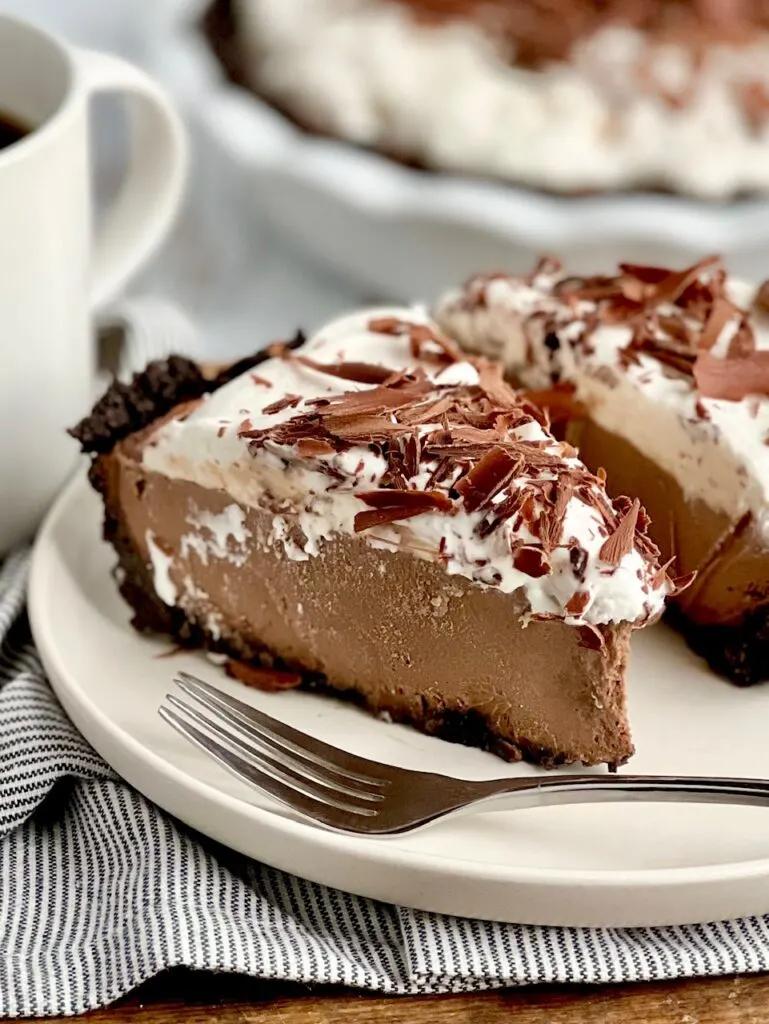 Thanksgiving dessert isn't complete without this Chocolate Cream Pie. The layers come together to form a decadent and rich pie every time. Plus this recipe come with three different crust options.
Crock-Pot Crunchy Chex-Mix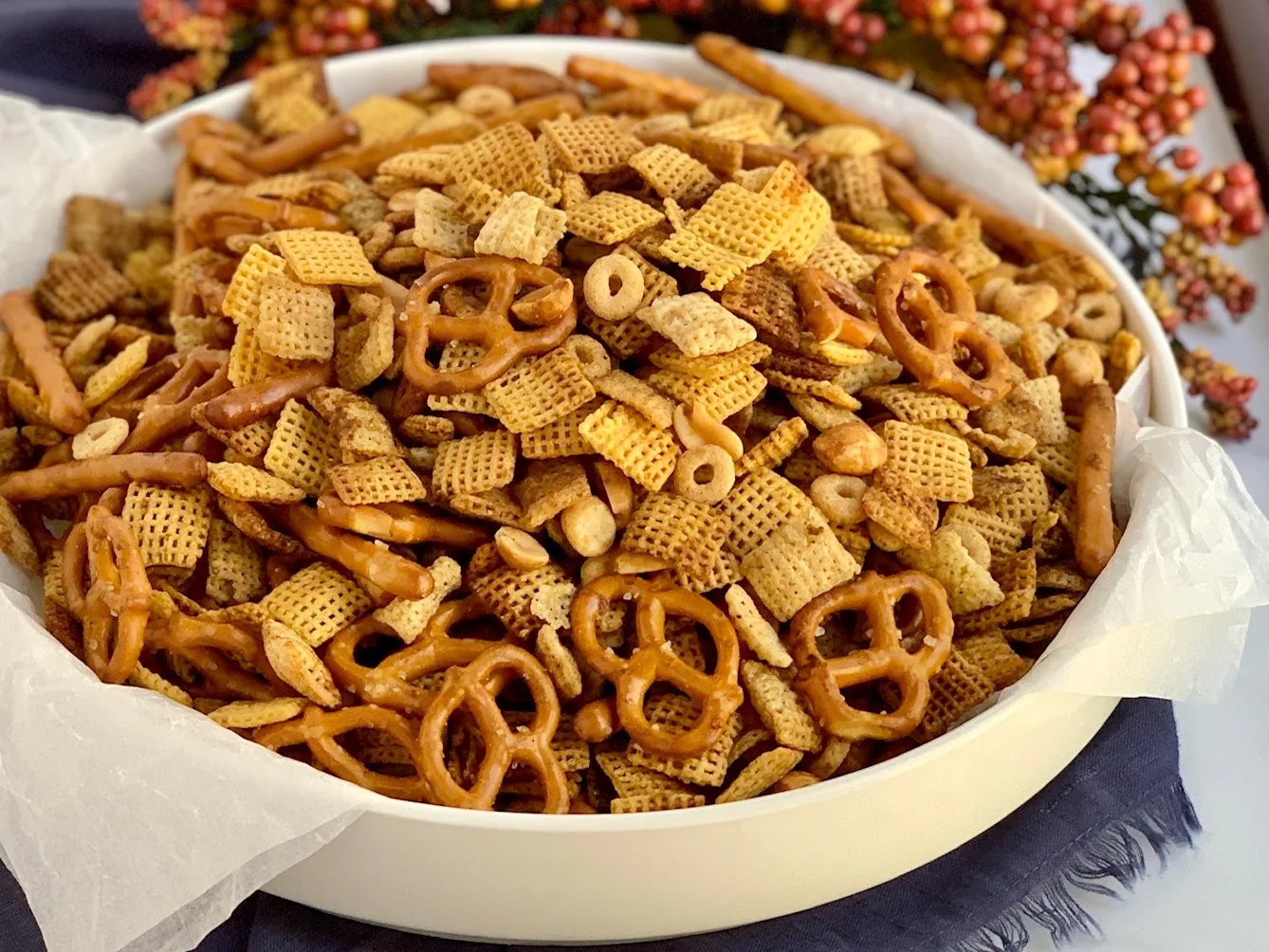 This make-ahead Crock-pot chex mix is a Thanksgiving tradition in our home. I make it days ahead of time so there's a fun and crunchy snack to enjoy while we're baking and preparing Thanksgiving recipes. It also goes nicely with any game or movie nights during the holiday weekend.
Pumpkin Bread with Cream Cheese Frosting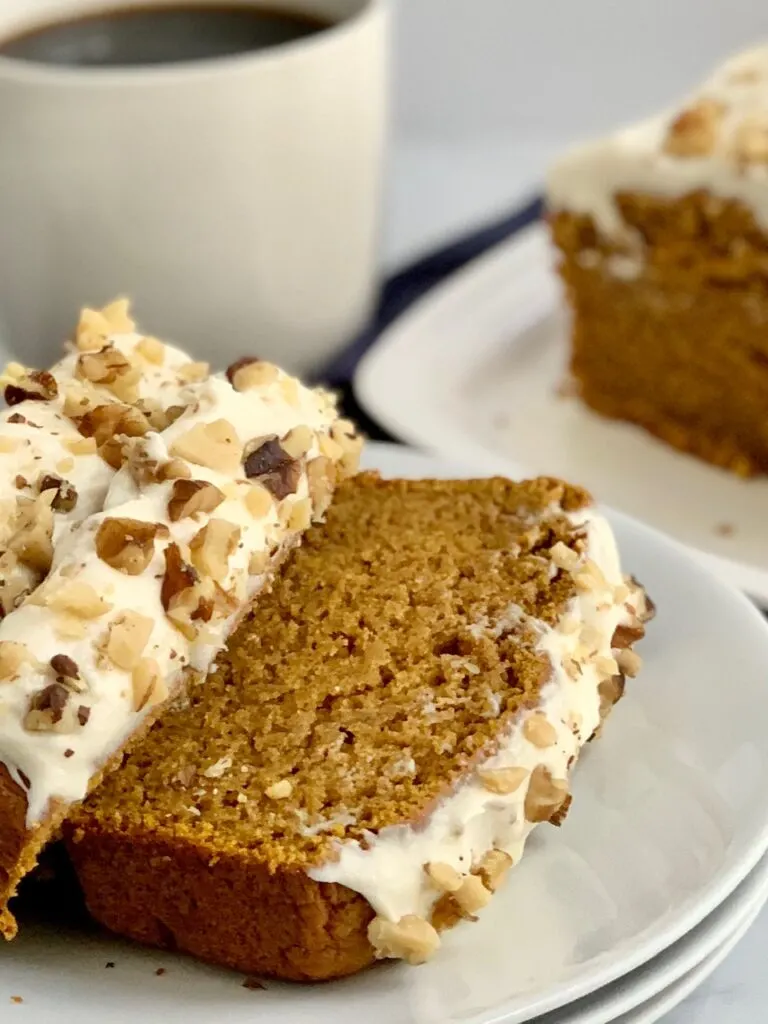 Check out those soft, moist, pumpkin-spiced slices of bread with rich cream cheese frosting. This pumpkin bread with cream cheese frosting is amazing and decadent. Know what else is amazing about this recipe? It's best when baked and iced the day before, then refrigerated, which leaves you with extra time on your hands during the big day. Check out this recipe.
Lemon Streusel Bars
These addictive and mouthwatering lemon streusel bars are a Thanksgiving dessert table must. Here's why-- not only are these such a delicious lemony treat, but they are also the perfect balance for all of the sweets on the table adding a bit of tang to make your taste buds happy. Try this recipe once, and you'll be baking it year-round.
more ideas to celebrate the weekend
homemade cinnamon rolls-- this yeast free recipe comes together quickly with no rise time and these are topped with a wonderful cream cheese frosting. These are a hit among readers, friends, and family.
cinnamon swirl waffles-- enjoy warm breakfast waffles with a cinnamon swirl middle and topped with a delicious icing
pumpkin cinnamon sugar donuts--
homemade double chocolate donuts-- nothing screams vacation and family time like homemade donuts with a luscious topping and sprinkles
potato corn chowder-- the holiday weekend calls for this homey chowder, perfect for a small family or crowd
So who's ready to enjoy their best Thanksgiving yet?
These Thanksgiving recipes will feed your family or a crowd, and no one, and I mean no one, will guess they're gluten and dairy free. What are you waiting for?
Starting pinning recipes and making your grocery lists.
lastly
Here are our favorite Christmas desserts to enjoy the entire month of December. We've got a recipe for every party and celebration. Including our soft sugar cookie recipe, gingerbread house, stocking stuffer ideas, and more.
Let's be friends! Sign up below to receive my exclusive emails right in your inbox.
And follow along on Facebook, Instagram, and Pinterest to keep up-to-date on the best of eating gluten and dairy free.
Eat well and feel well this Thanksgiving,
Jill