Ready to up your Fall Harvest or Halloween plans with these fun, delicious, and silly peanut butter spider cookies? These treats are packed with all the yummy cookie flavors we love– chocolate, and loads of peanut butter. We've yet to find anyone who didn't just love the look and taste of these fall treats. Not only will they make you giggle, they'll put you in a fab fall mood too.
Are your kids like my boys who love spiders and all creepy crawling things? If so, just know they'll go crazy over these cookies. Any what about those kids who are scared of spiders?
Guess what– they have no problem getting close to these treats.
And let's say what a blessing it is to eat these gluten and dairy free!
I would have never dreamed we would be baking these spider cookies when I first started eating gluten and dairy free years ago.
Y'all, these treats look festive and taste ridiculously delicious with the chocolate and peanut butter combo.
Everyone loves the way these look too with those silly spider eyes that really help these cookies come alive.
And what's better than a soft and sugary peanut butter cookie topped with a peanut butter cup?
These cookies definitely show my weak side for the best treat combo– chocolate and peanut butter. These flavors truly are the best together.
Read below for your step by step guide to successfully preparing these cookies to share with your family and friends.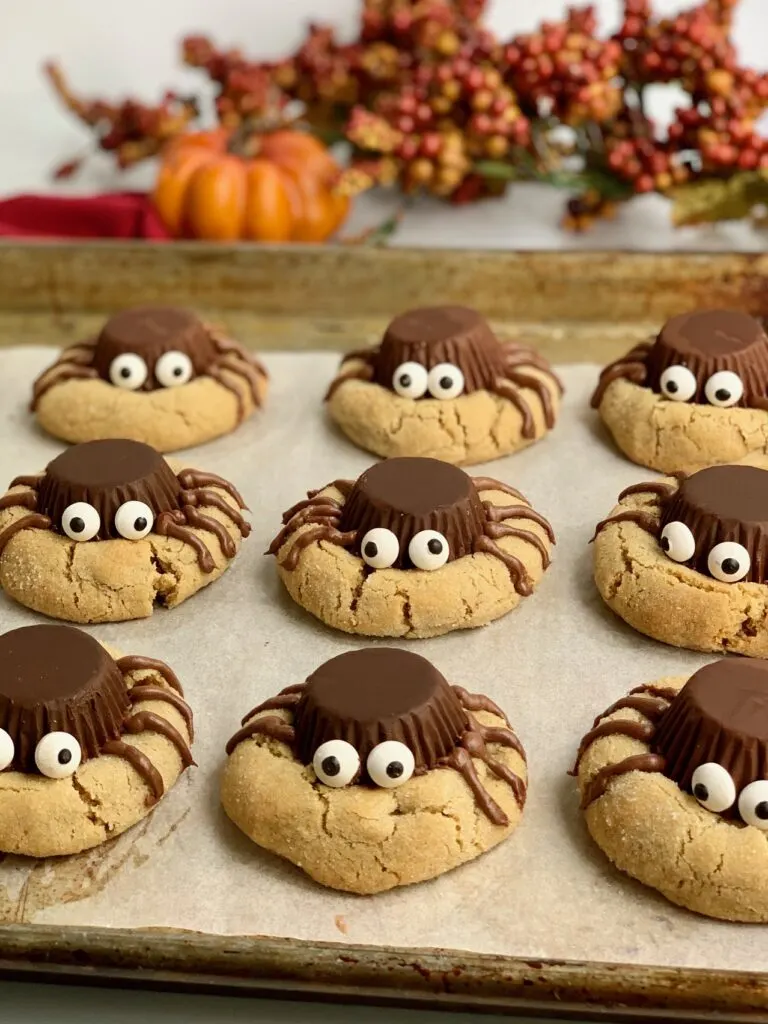 peanut butter spider cookie ingredients
step-by-step guide
First, for this recipe prepare the peanut butter cups as the above recipe suggests. After the cups are solid, remove from the muffin liner and set aside.
Second, follow the cookie recipe link above. After the cookies are removed from the oven, allow them to cool for 10 minutes; then place the cups upside down on each cookie. If the peanut butter cups are placed on the cookies too soon, they melt and lose their spider shape.
Next, after the cups have been placed on the cookies, attach the eyes. The peanut butter cups will be slightly melty, making it easier to have the eyes attach.
Then lastly using frosting and a #1 icing tip with a frosting bag or the Betty Crocker Decorating Icing mentioned above, add four legs to each side of the body.
Store these at room temperature in an airtight container up to 3 days. They are freshest the day the cookies are baked.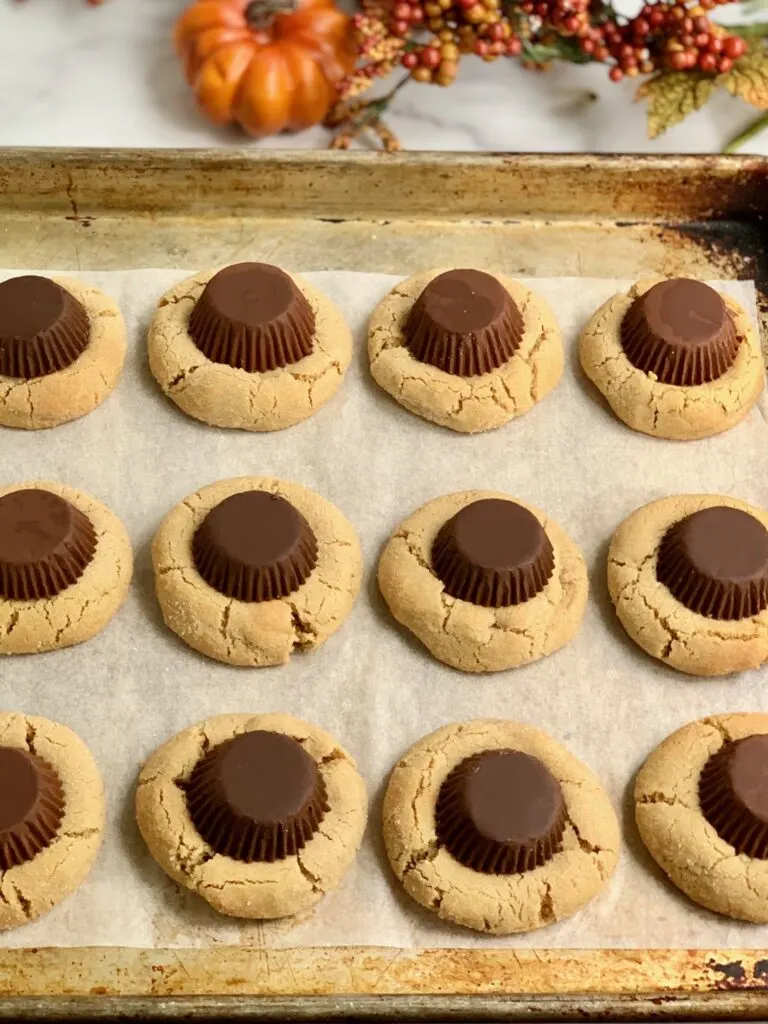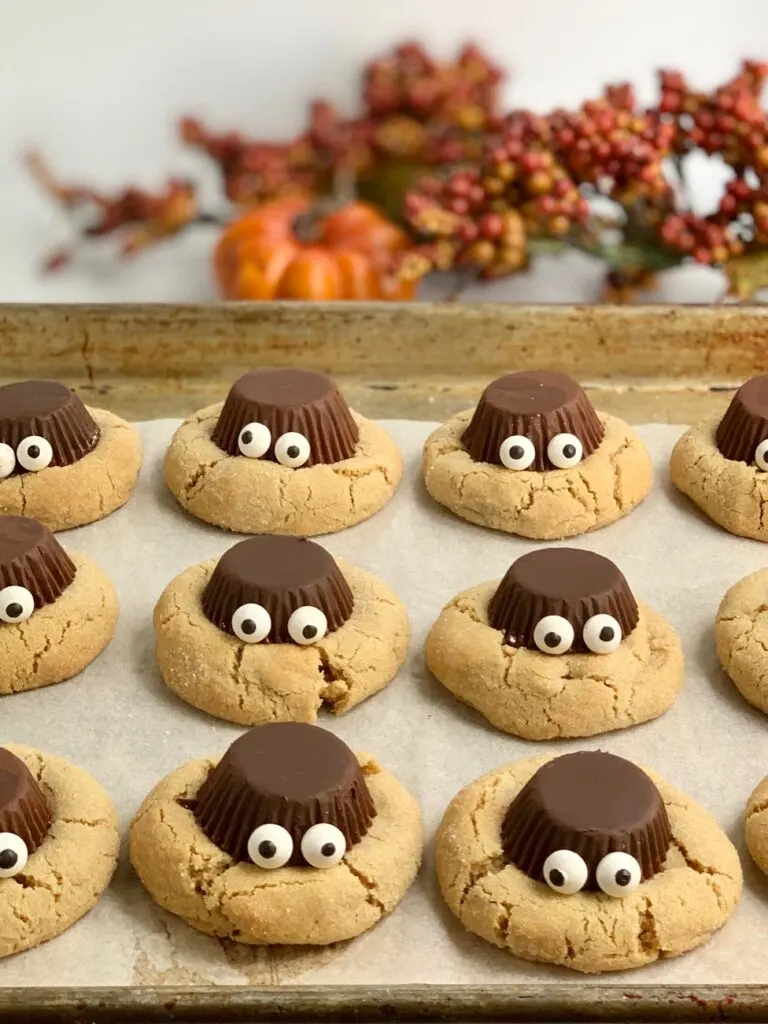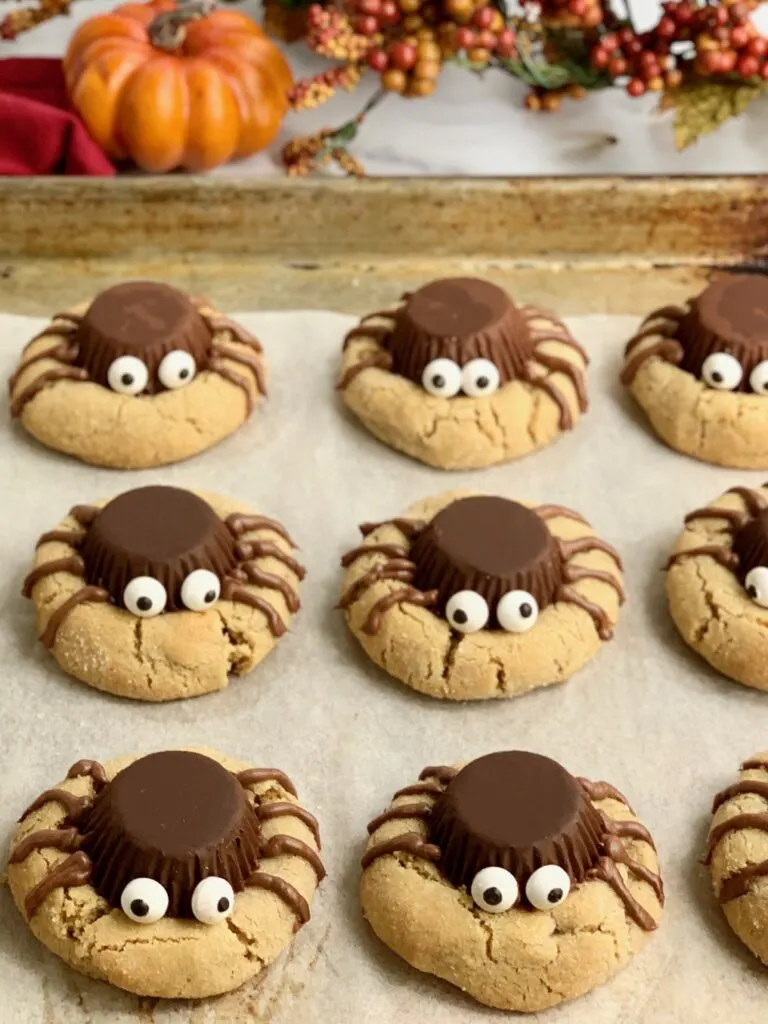 other recipes you'll love for the fall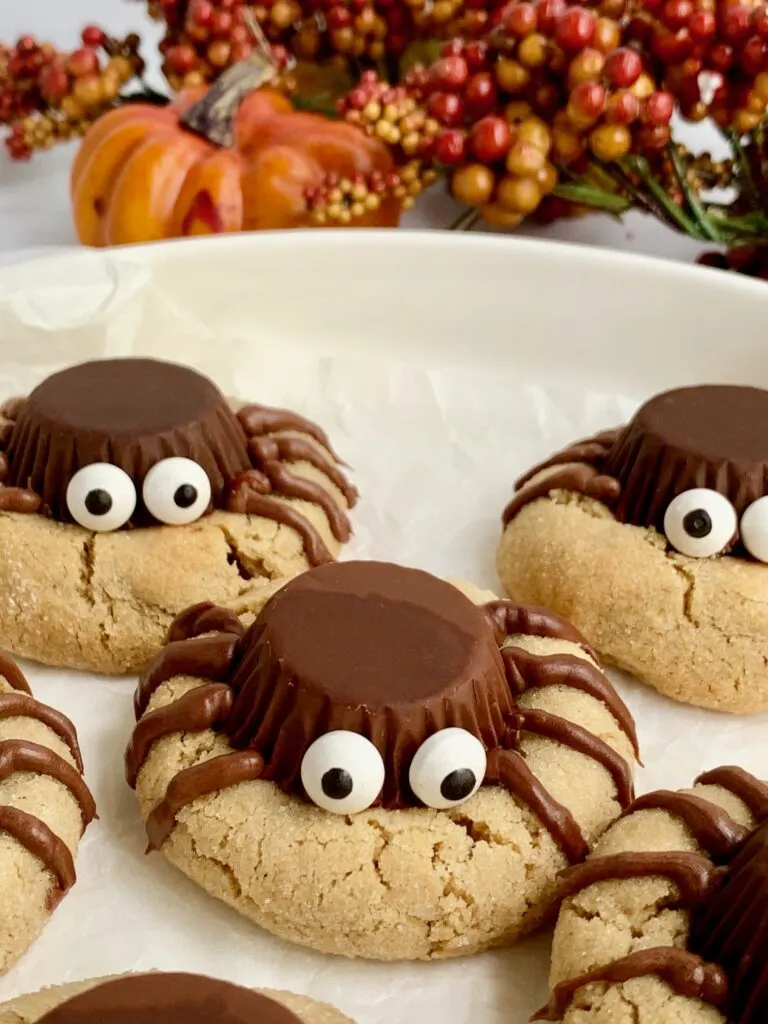 lastly
While these cookies do take some time planning ahead. It is completly worth it.
These cookies are the best! They're fun, festive, and funny. So to say these Spider Cookies are a crowd favorite is an understatement.
Everyone goes cray-cray over these festive cookies.
Don't forget how perfect these cookies would fit in at a creepy crawly bugs and insects birthday party theme, too.
Please do me a favor and leave me a 5 star review and comment below if you enjoyed these cookies.
And you'll find so many more fall and Christmas recipes on my website! Grab a cup of joe and enjoy exploring.
Follow along on Facebook, Pinterest, and Instagram. Like and comment often so our posts stay in your feed.
We don't want you to miss the very best of eating gluten and dairy free.
Eat well and feel well,
Jill