This Homemade Soup Roundup offers a variety of family approved soups for the Crock-Pot and stovetop. I know you'll find one or two of these to be your new favorite. And they're all gluten and dairy free with delicious taste.
For real-- I'm a fan of these delicious Homemade Soups year round. You'll even find them on my menu in the summer months.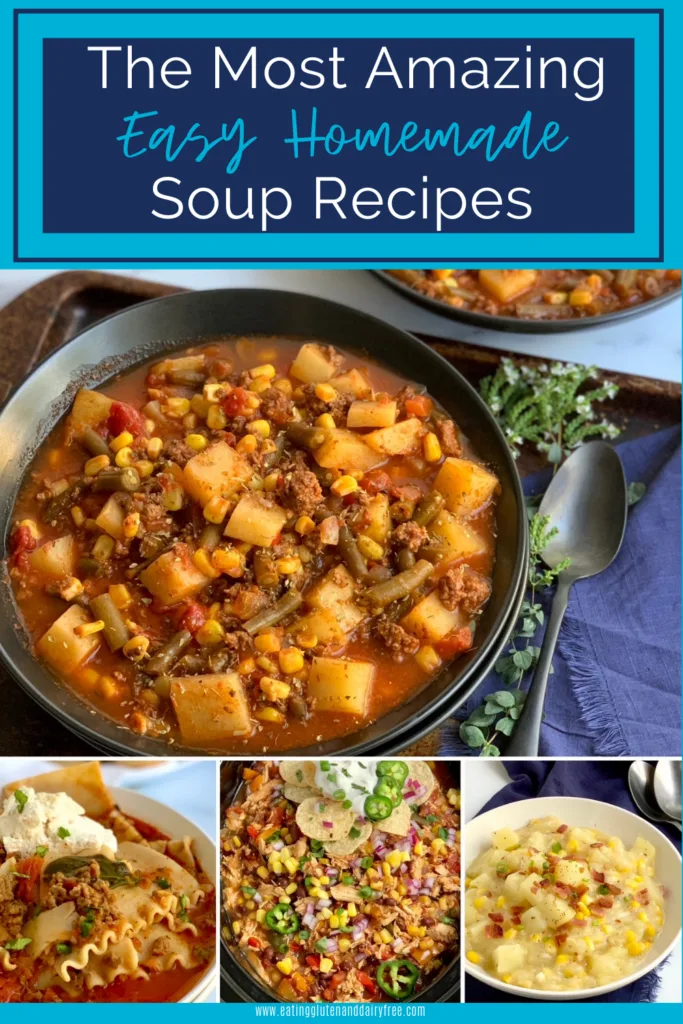 These soups are loaded with fresh vegetables (frozen works too!), delicious seasonings, and broth. And most of the ingredients are already in your pantry or freezer.
Cowboy Hamburger Soup
This Cowboy Hamburger Soup will warm you from the inside out with tender potato chunks, ground beef, and yummy veggies in a bowl of tantalizing fire-roasted tomatoes and broth.
Lasagna Soup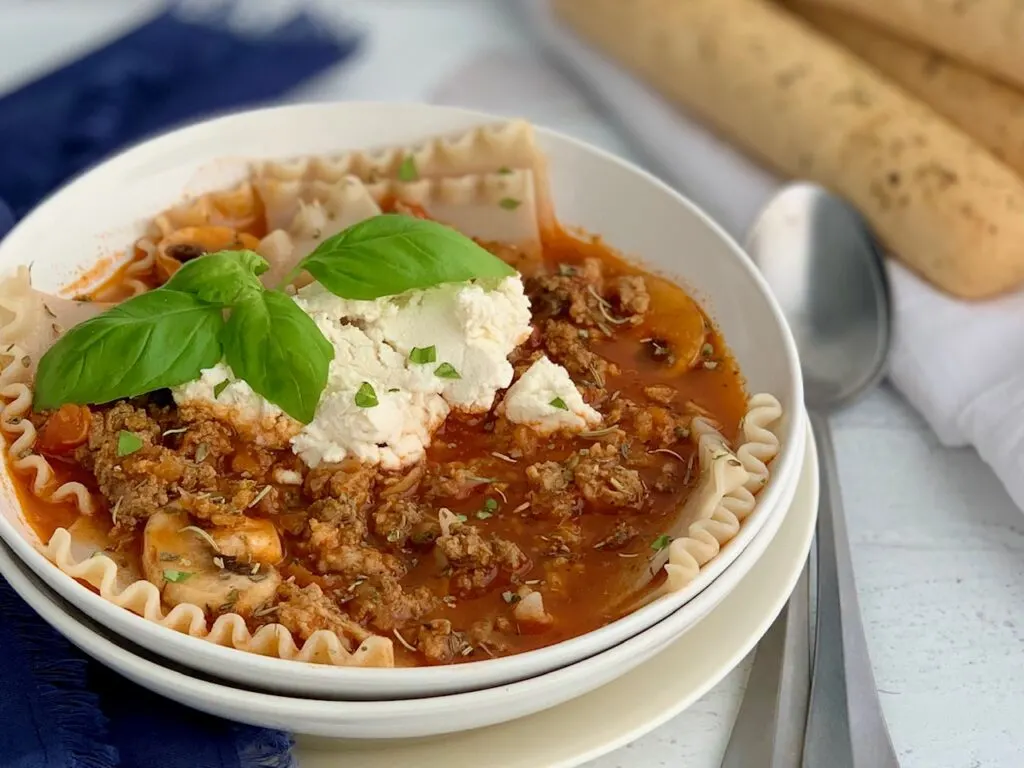 You won't believe how delicious this "reader favorite" soup is! And check out those soft lasagna noodles with ground beef and sausage and a dollop of dairy free ricotta. You'll quickly see why others are loving this easy Lasagna Soup recipe.
Crock-Pot Taco Soup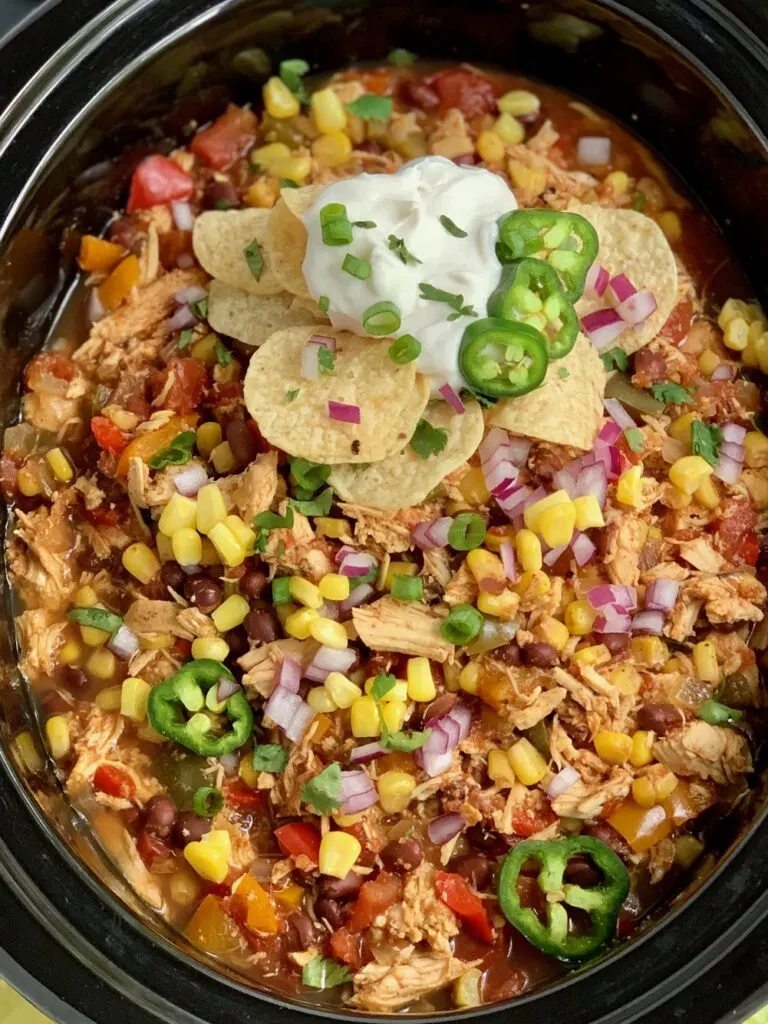 I scream, you scream, we ALL scream for this Crock-pot Taco Soup recipe that is bursting with fresh flavor! This recipe is loaded with shredded chicken, corn, bell peppers, black beans, onion, fire-roasted tomato chunks and more. Customize this recipe to your favorites.
Potato Corn Chowder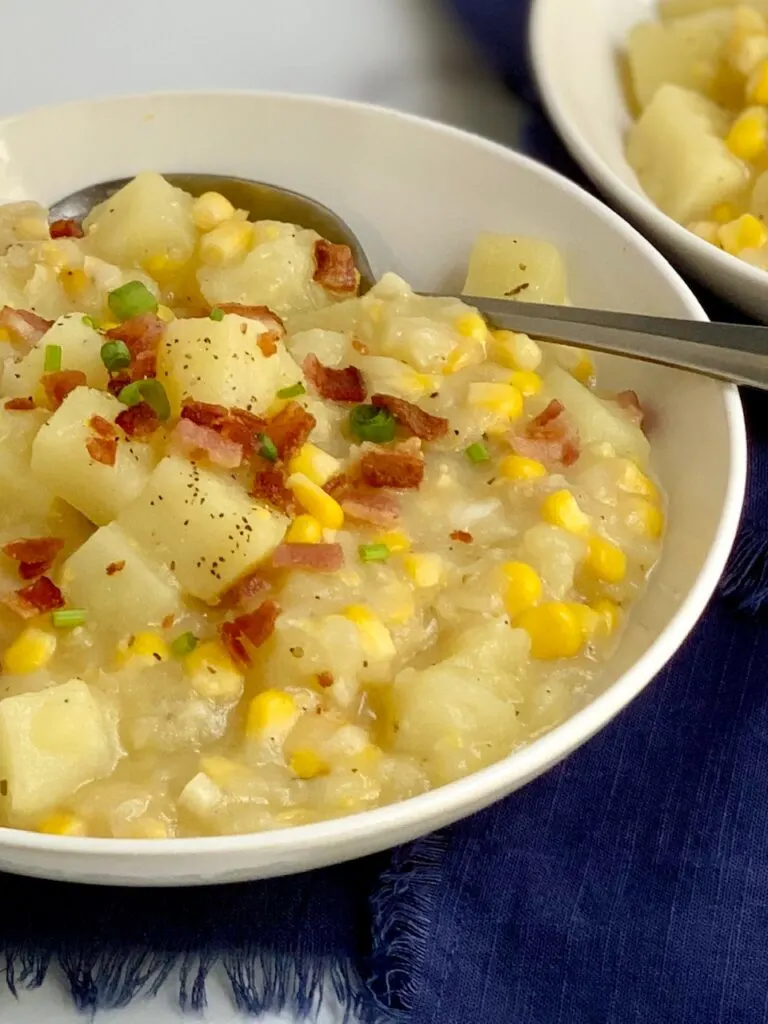 Here's another family favorite recipe that will warm you to the bone in the winter and revitalize you in the summer. Potato Corn Chowder with its sweet corn and tender Golden Yukon potato chunks in a thick chowder topped with bacon crumbles will leave you satisfied and full.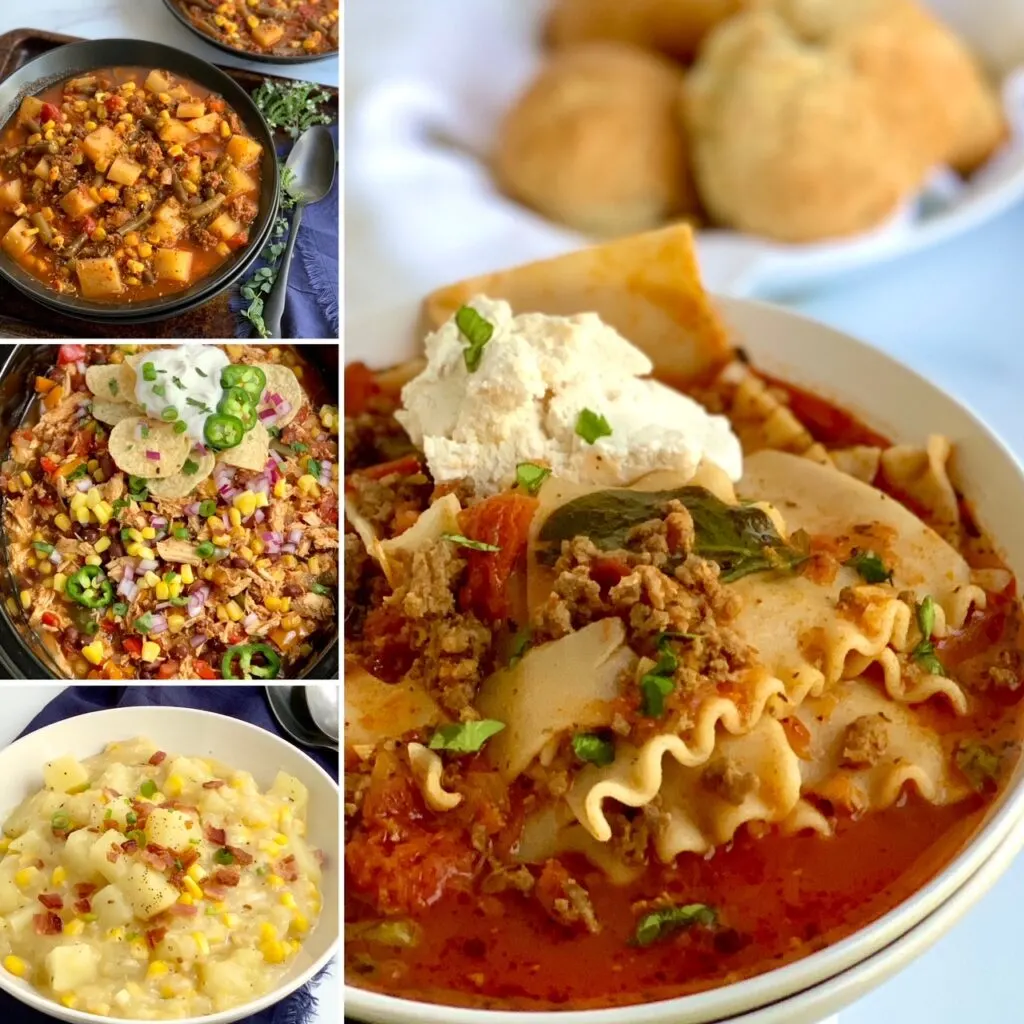 more recipes you'll love
taco tater tot skillet-- this family favorite is bursting with taco flavor and tater tots, a wonderfully delicious combo
6 delicious pantry meal ideas-- here are your must-have classic pantry recipes stocked full of meat from the freezer, canned items in the pantry, and baking staples.
homemade calzones-- you'll swoon over these warm handheld dippable pizzas stuffed with pizza sauce, pepperonis and dairy free cheese that melts and tastes so good
lastly
Well, which one will you try first-- the Cowboy Hamburger Soup, Lasagna Soup, Crock-Pot Taco Soup, or Potato Corn Chowder? I make them over and over again year round. They are all my favorites.
Be sure to snoop around the website and make yourself at home. You'll find a homemade, safe recipe for every occasion and season. I'm adding new recipes each week too.
And do me a favor-- follow me on Pinterest, Facebook and Instagram. That way you'll never miss the best of gluten and dairy free.
Eat well and feel well,
Jill