Does anyone else ever forget to plan dinner? Or experience a last minute change in plans and need to pull your dinner ingredients from your stock of pantry items? Or maybe you aren't able to get to the store as often as you'd like.
Whatever the reason I'm sharing with you my most popular 6 delicious pantry meal ideas. In these recipes you'll find the recipe ingredients are foods you already have stocked in your home. Simple meals with simple ingredients from your freezer, pantry, and baking staples.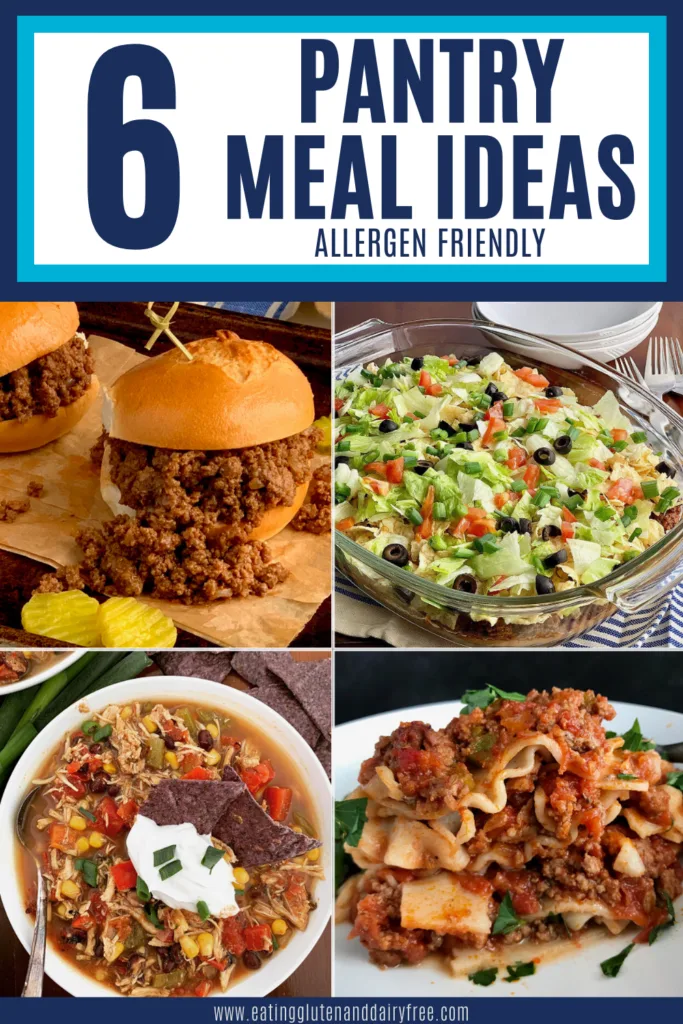 6 Delicious Pantry Meal Ideas
Here are your must-have classic pantry recipes stocked full of meat from the freezer, canned items in the pantry, and baking staples.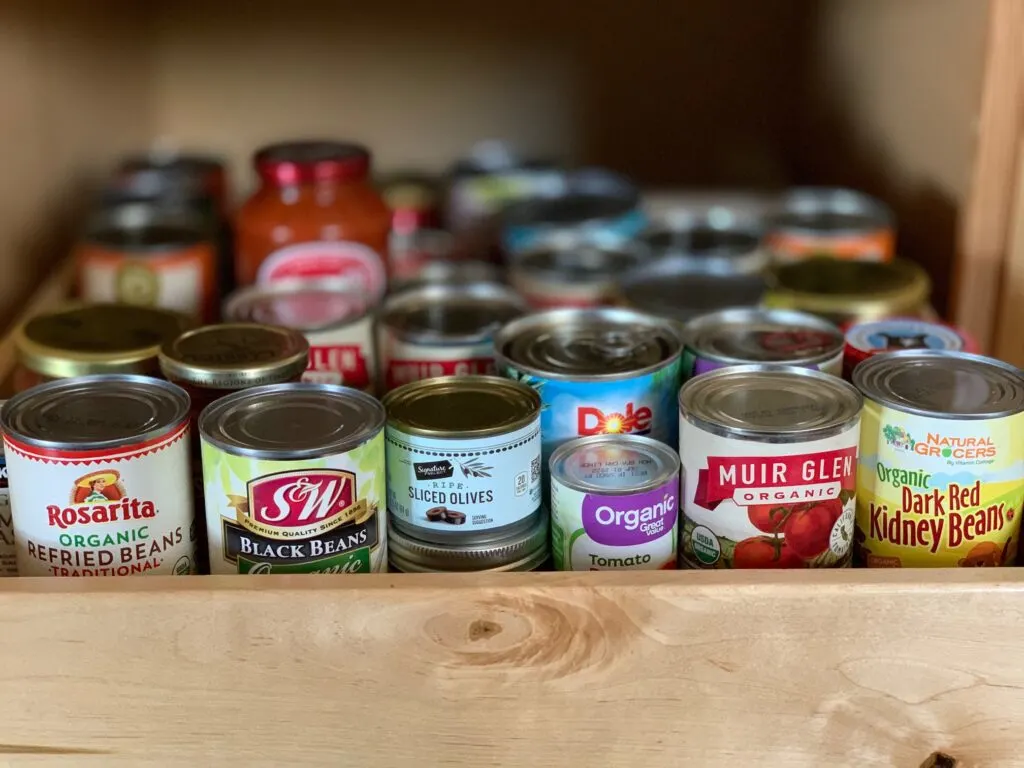 Bonus Ideas
Fresh Banana Bread-- if you have overripe bananas stashed in the freezer or on hand, bake yourself up a heavenly loaf of banana bread topped with walnuts or dairy free chocolate chips
Warm, Homemade Cookies-- you'll find all the ingredients for these delicious cookies in with your baking staples.
Lastly
There you go-- 6 delicious pantry meal ideas for when you don't have time to grocery shop, can't get out, or you forgot to dinner plan. Each of these recipes is filled with gluten and dairy free ingredients. But be sure to always read ingredient labels as manufacturers do change ingredients from time to time.
You'll find recipes on my website for every occasion and holiday too. Be sure to follow me on Facebook, Instagram, and Pinterest as well. That way you'll stay up-to-date on all things gluten and dairy free.
Eat well and feel well,
Jill