What kid (or adult) doesn't love a good Rice Krispie Treat!?! Well, now anybody, even those with gluten and dairy allergies can enjoy a nice ooey, gooey, messy, sticky, tasty Rice Krispie Treat with this easy recipe we have here for you today.
Recently at my son's preschool I signed up to bring a "sweet snack." Someone else had already signed up for the "healthy snack" and I thought, "Wow, lucky me!"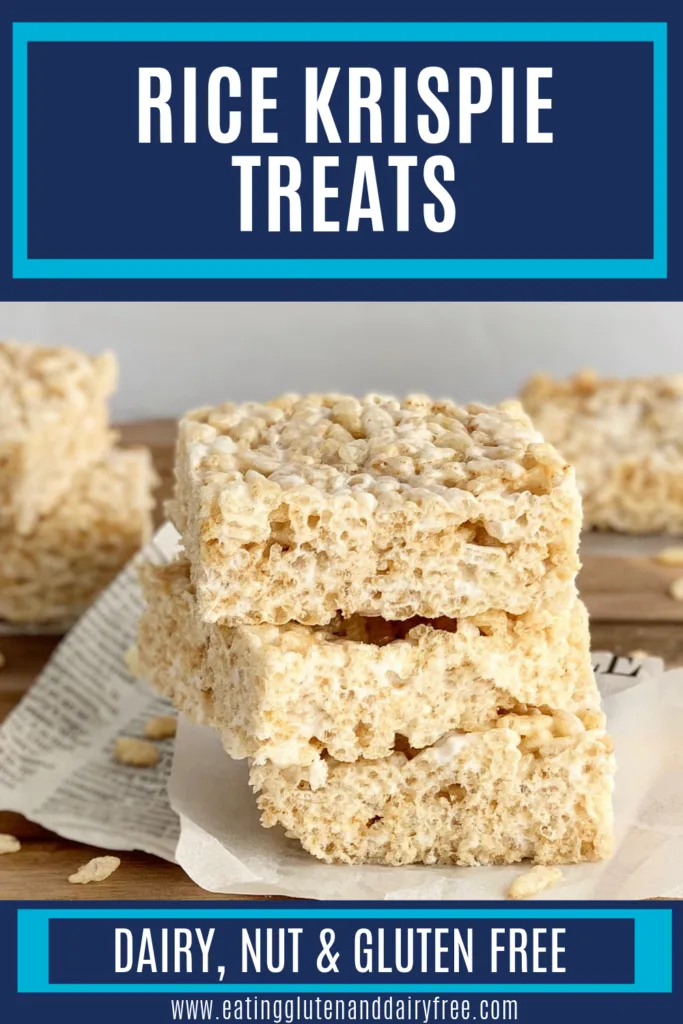 It's way more fun to create a sweet snack for preschoolers! We do lots of healthy snacks at home, so I jumped at the chance for something unhealthy.
It was the first food party of the year. So before I left the classroom, I checked with his teacher about food allergies. I'd suggest asking your child's teacher for a complete list of classroom allergies. Thankfully I did because another student had peanut allergies. Besides food allergy restrictions she added in…
No frosting.
Sounds like in the past too many preschoolers decided to skip the cupcake and lick the frosting. Sounds like some smart kids to me!
Now no frosting could have been a deal breaker, but it sounded like a fun snack challenge to me.
So I made my list. It looked like this
No…
gluten
dairy
peanut–coconut was ok though
or frosting
Then, I made a list of possible ideas. My list included brownies, rice krispie treats, pumpkin donuts, and chocolate chip cookies. I asked my youngest which one he would like for his Fall Harvest party and he said, "Rice Krispie treats, Mom."
What preschooler doesn't like gooey and sticky anything?!
And let's be honest; he picked one of the easiest, but yummiest treats! And they're gluten and dairy free.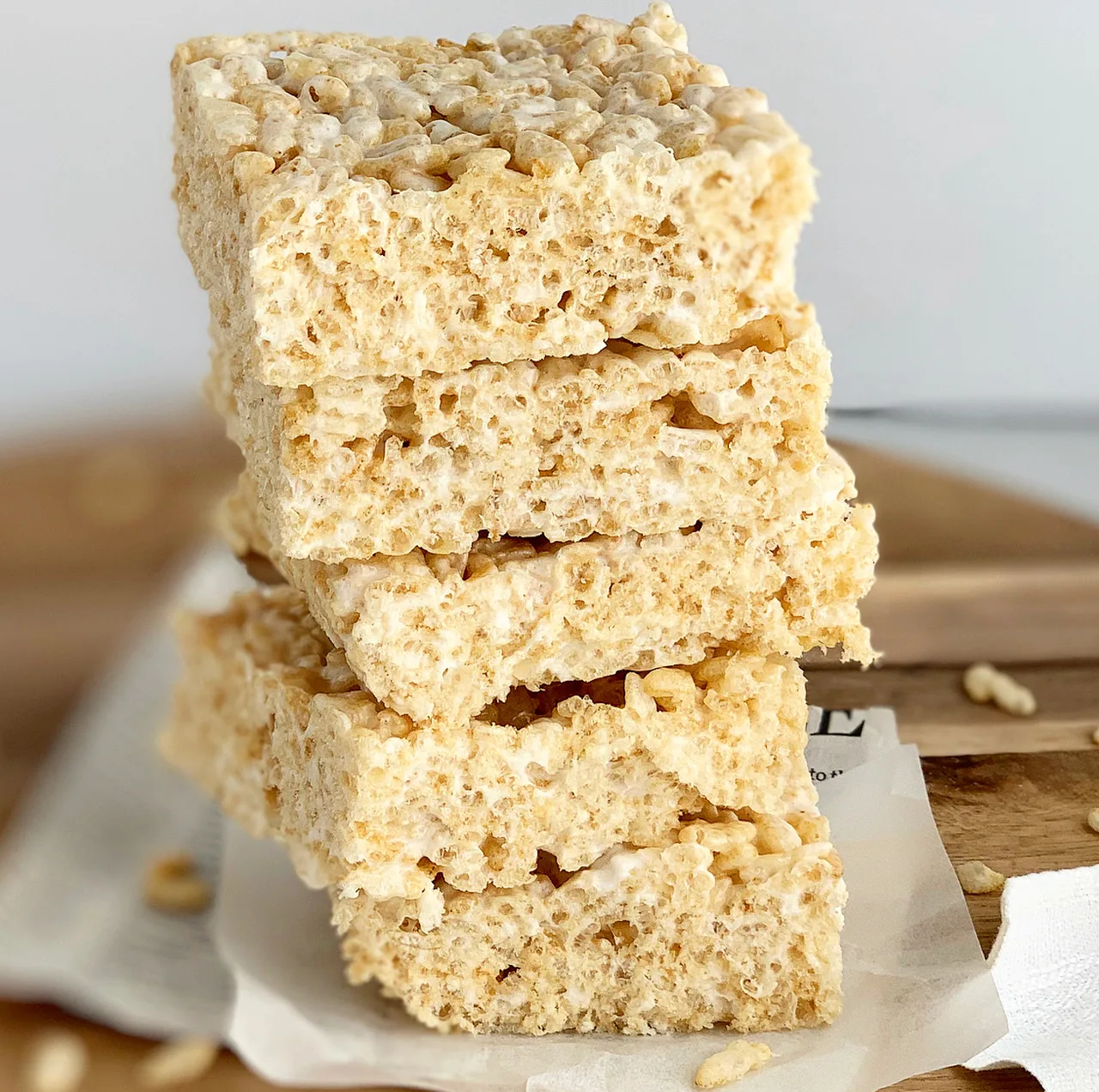 These treats are my new BFF! They are perfect for school treats, sports team snacks, and a classic dessert for any family gathering. Overall they are allergen friendly. They aren't messy to travel with. If needed you can make them a few days in advance.
As you know they are just really easy and awesome! Gluten and dairy free eating is so fun!
For a gluten free rice cereal here are suggestions: Nature's Path Crispy Rice cereal found here, I've heard favorable reviews about Walmart (called Crispie Rice), Aldi, and Harris and Teeter's rice krispie cereal.
My son's preschool class needed 18 treats. I decided to double the recipe for a 9 x 13 inch pan. I had a few extras for the family that way, too!
Lastly Joseph's teacher gave me a fun challenge I enjoyed. No gluten, no dairy, no peanuts, and no frosting. These were the perfect school fall harvest treats! What gluten and dairy free treats have you sent with your children to school? Please share in the comments!
And keep in mind coconut is considered part of the nut family and some who are nut free are also coconut free. Its always best to ask before sharing food with coconut to an individual who is peanut or nut free.
If you're looking for more gluten + dairy free recipes check these out:
And let's connect on Facebook and Instagram. You'll be the first to know about a new recipe or product on the market. And if you're on Pinterest follow me now. New gluten and dairy free pins are being added weekly.
Eat well and feel well!
Jill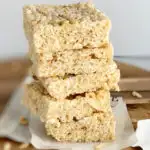 Print Recipe
Gluten and Dairy Free Rice Krispie Treats
Enjoy these classic treats anywhere. They make great school and birthday party treats.

Ingredients
1

10.5 oz bag

Marshmallows

1/4

cup

Coconut Oil

4-5

cups

Rice Krispie Cereal
Instructions
Line a 9×9 square pan with parchment paper and spray with non-stick spray. Set aside.

In a large stove top pan, combine coconut oil and marshmallows over medium heat. Heat until the mixture is almost completely melted. This should take 8-10 minutes. Stir constantly as the bottom can quickly burn.

Pour into the prepared pan and let cool.

Cut into squares and serve.

optional: drizzle with ¼ c melted dairy free chocolate
Notes
These will last several days in an air tight container.