As a gluten and dairy free food blogger, I field a variety of questions such as "What am I going to feed my family?" Or "What brand of bread do you recommend?" But would you be surprised to know one of the most popular questions I'm asked is, "What's the best dairy free ranch dressing?"
Because this question is so popular, I decided to conduct my very own battle of the brands dairy free ranch taste test.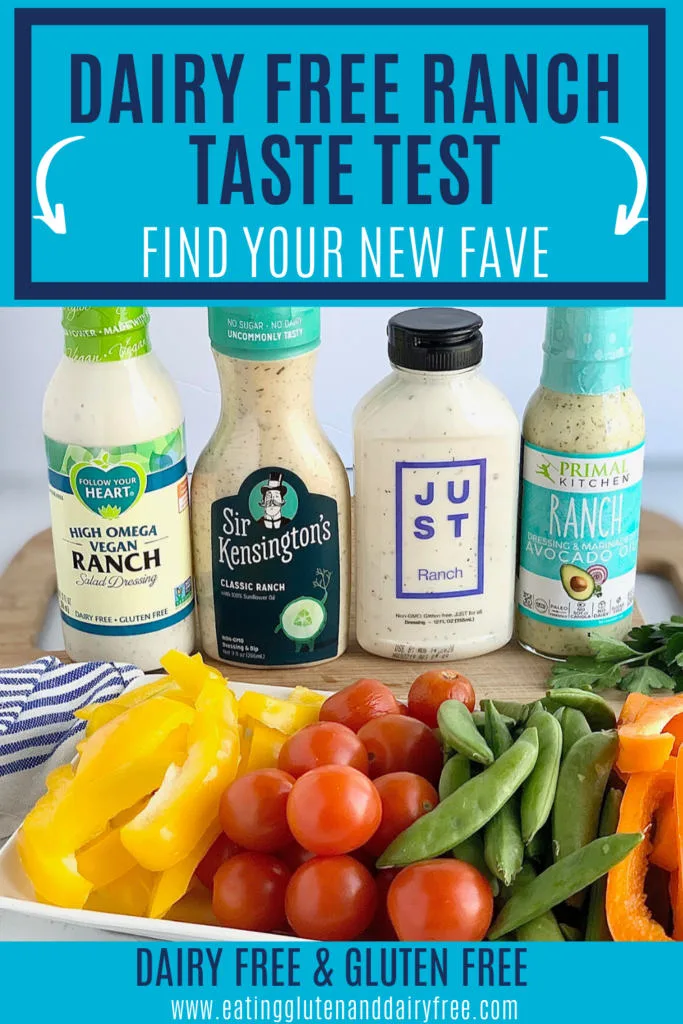 Battle of the brands
First, through social media research I discovered four ranch brands were time and time again the top suggestions on social media platforms from people like you. Now does this mean other brands of gluten and dairy free ranch dressing are bad? No, it certainly doesn't. What it means is out of all the dairy free ranch chatter on Facebook and Instagram I discovered users most favored these four particular brands. And those four brands are what I wanted to taste test and review for you.
So I made it my mission to hunt down all four of brands in small town Montana for this taste test challenge. And to be honest it was tough! My local Walmart had the Sir Kensington's and Primal Kitchen's Ranch in stock. I located Follow Your Heart Ranch at a local natural grocery store. But the most celebrated brand on social media was missing in action. Just Ranch wasn't available anywhere locally and was ridiculously expensive on Amazon. I ended up ordering it online and the price was double the Walmart shelf price. But for you, my fantastic readers, it was worth it. Let's be real; if I'm going to conduct a taste test competition I have to include one of the best liked products to see if it lives up to the hype.
Furthermore in this battle of the brands taste test you'll notice I've included many speaking points and draw backs to each product. Points to consider include smell, thickness, taste, ingredients, cost, and availability.
Most importantly keep in mind each of these four gluten and dairy free dressings is a great product. As a result of this taste test, I would have no problem purchasing and enjoying any one of them on my salad or as a veggie dip.
However this taste test is to determine which one most resembles the famous Ranch dressing so many of us who are gluten and dairy free miss and crave.
Which ranch brand is the best?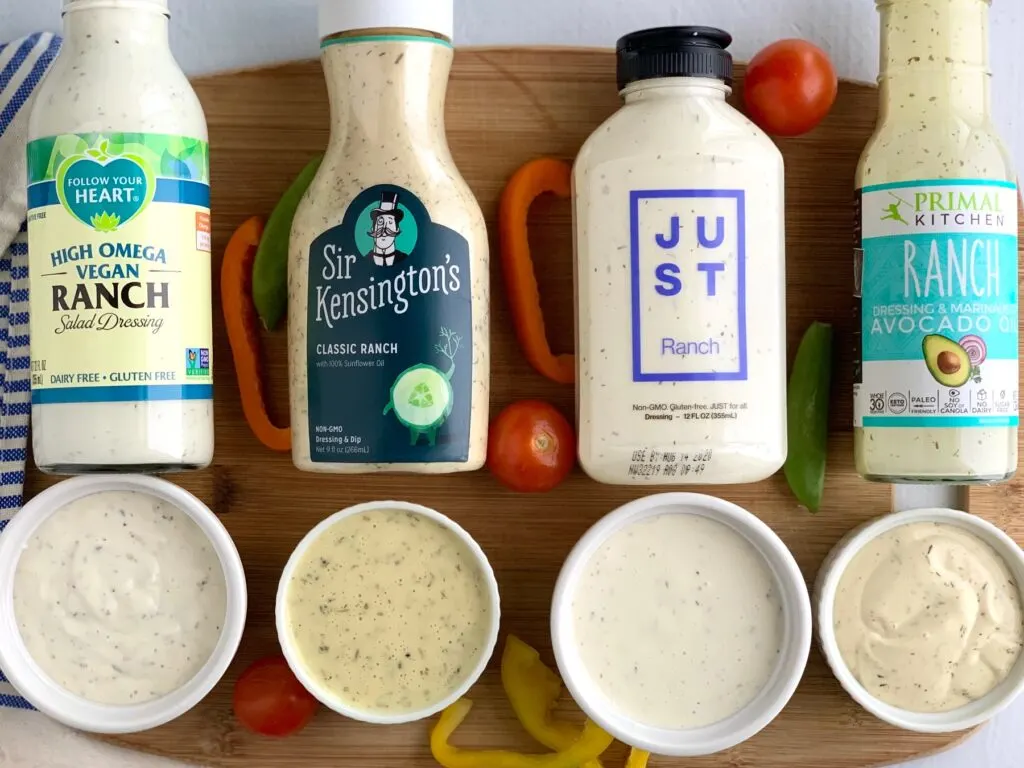 Now let's breakdown each of the four brands in this dairy free ranch taste test challenge.
Follow Your Heart Ranch Salad Dressing
First, let's kick off this battle of the brands with Follow Your Heart Ranch Salad Dressing. This brand smells and has the thickness of the Ranch dressing we miss and love. These two factors alone would trick a crowd into thinking this dip is the traditional Ranch. This dressing is creamy, delicious and made with hemp and flax seed oils. While I look forward to using this dip often, I found another dressing I think closer resembles traditional Ranch dressing. On the other hand you can't go wrong having this dressing on hand for salads or over pizza.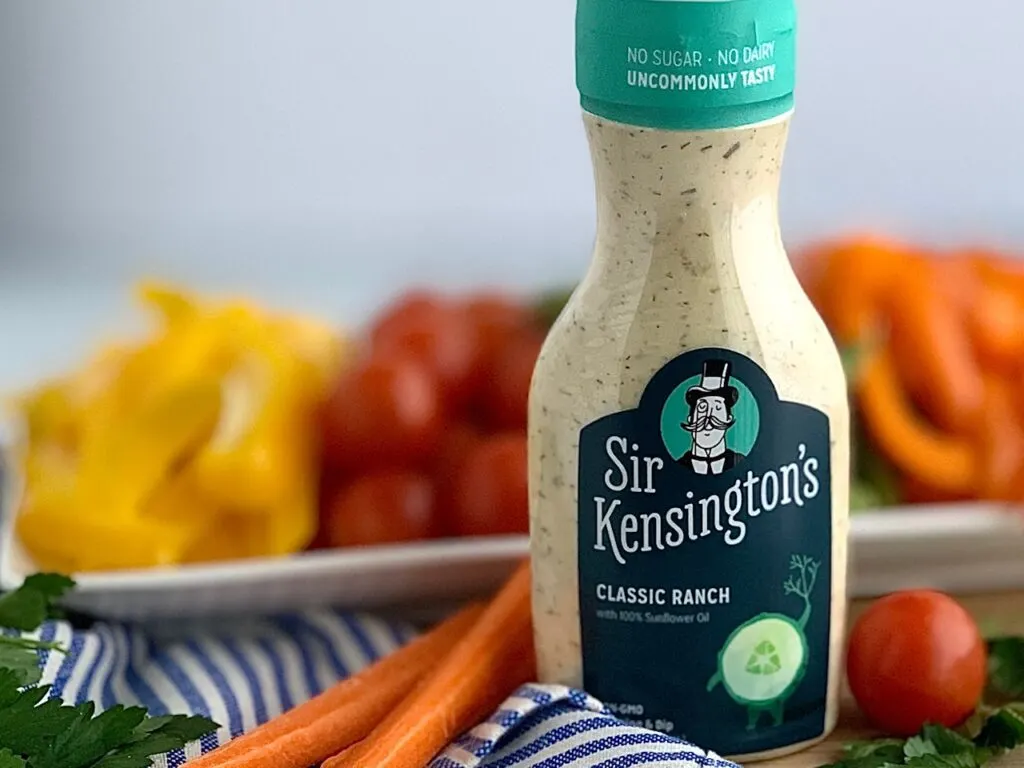 Sir Kensington's Classic Ranch
Next, our second battle brand, Sir Kensington's Classic Ranch, had a healthy tangy taste made with sunflower oil. However not much about this product reminded me of traditional Ranch dressing including the runny consistency and dressing color. As a result I didn't rank this dressing with a high star rating; however, I wouldn't hesitate to purchase this dressing so I could add variety to my dairy free dressing collection.
Just Ranch
Then I taste tested battle brand Just Ranch. In all honesty I fell in love with this creamy and tangy dressing. In my opinion it definitely lives up to the hype as it's by far the closest in look and taste to traditional Ranch dressing. This dressing is creamy, savory, and delicious on everything! Unfortunately Just Ranch has been very difficult to come by as most grocery stores are currently out of this beloved dip. It's a possibility the company is restructuring, or they can't keep up with the demand for their products. Either way this is typically a fairly inexpensive brand, so let's hope it returns to the grocery store shelves again soon. If you are crazy desperate like I was to get my hands on this dressing, it can be purchased, though the price is double.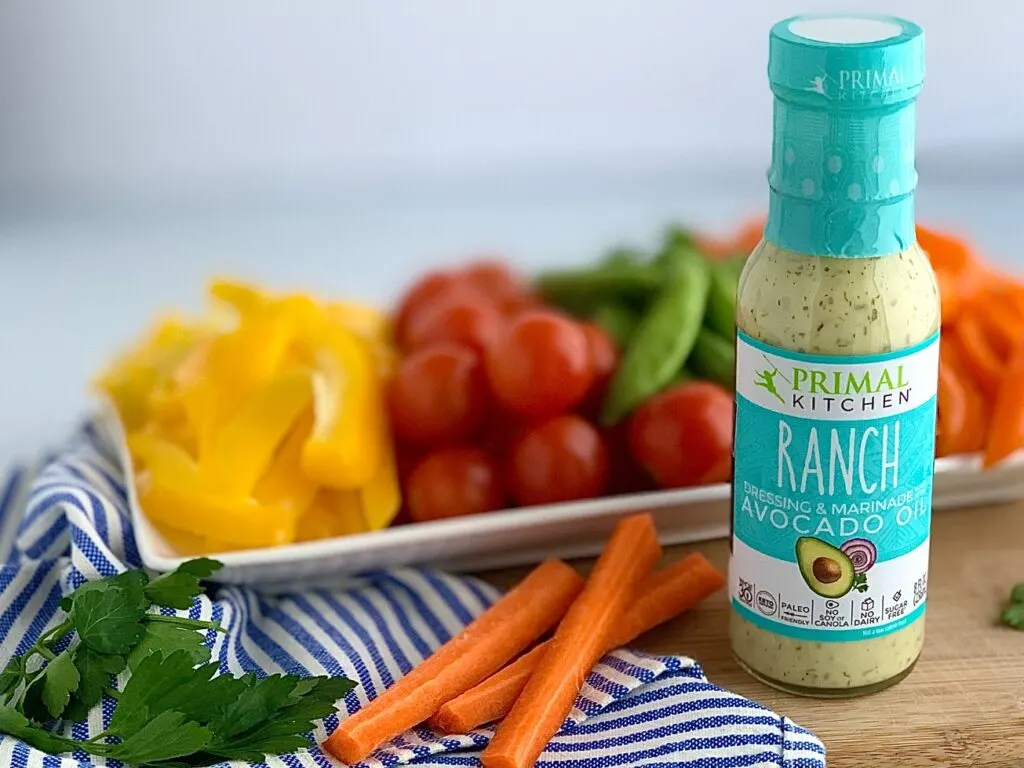 Primal Kitchen Ranch Dressing & Marinade
Lastly the final taste test in the battle of brands is Primal Kitchen Ranch Dressing & Marinade which resembled more a healthy ranch dressing made with avocado oil -- what I would expect if Ranch dressing was on a diet. And while I enjoyed dipping veggies into this tangy, refreshing dressing, the only bit of Ranch it reminded me of was the name on the bottle. If you're looking for a healthier dressing replacement in your home, this is a fabulous choice.
On the other hand if you're looking specifically for a Ranch replacement, I'd select one of the other dressings.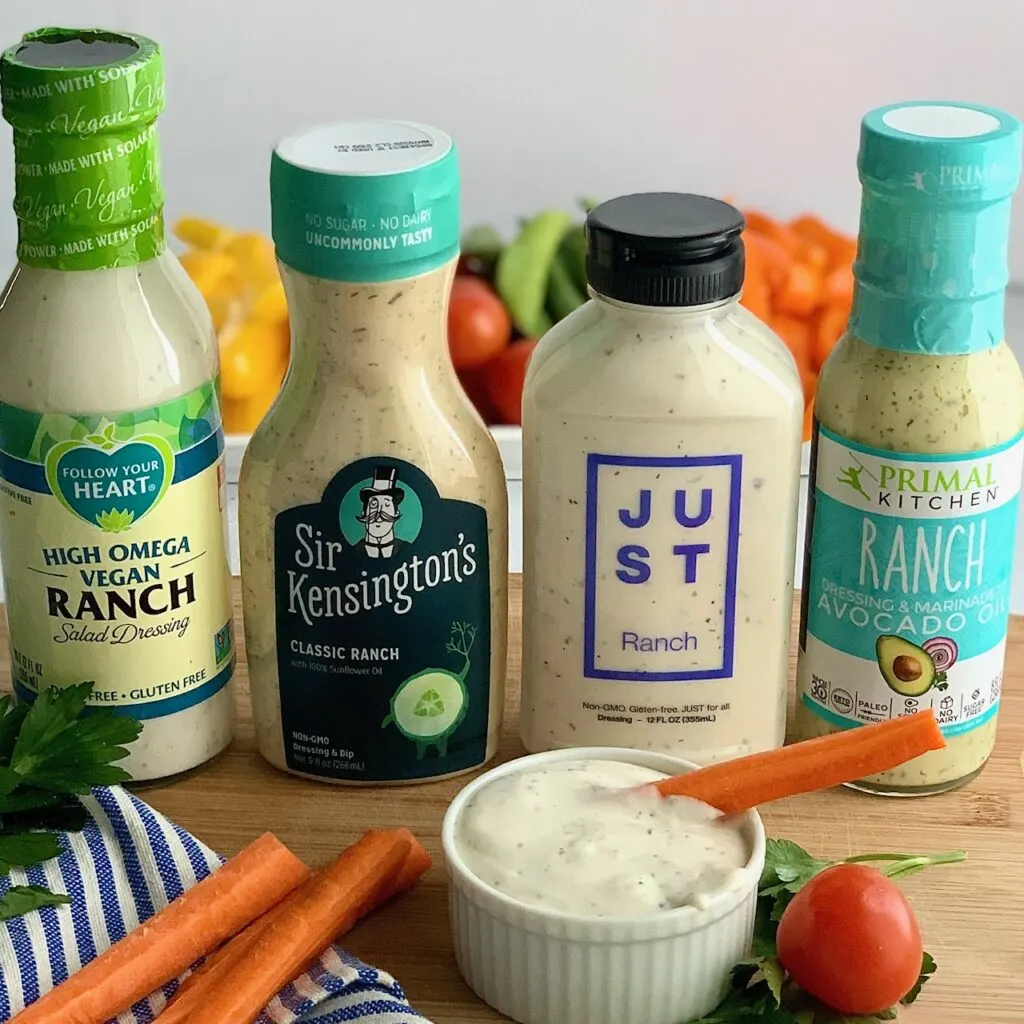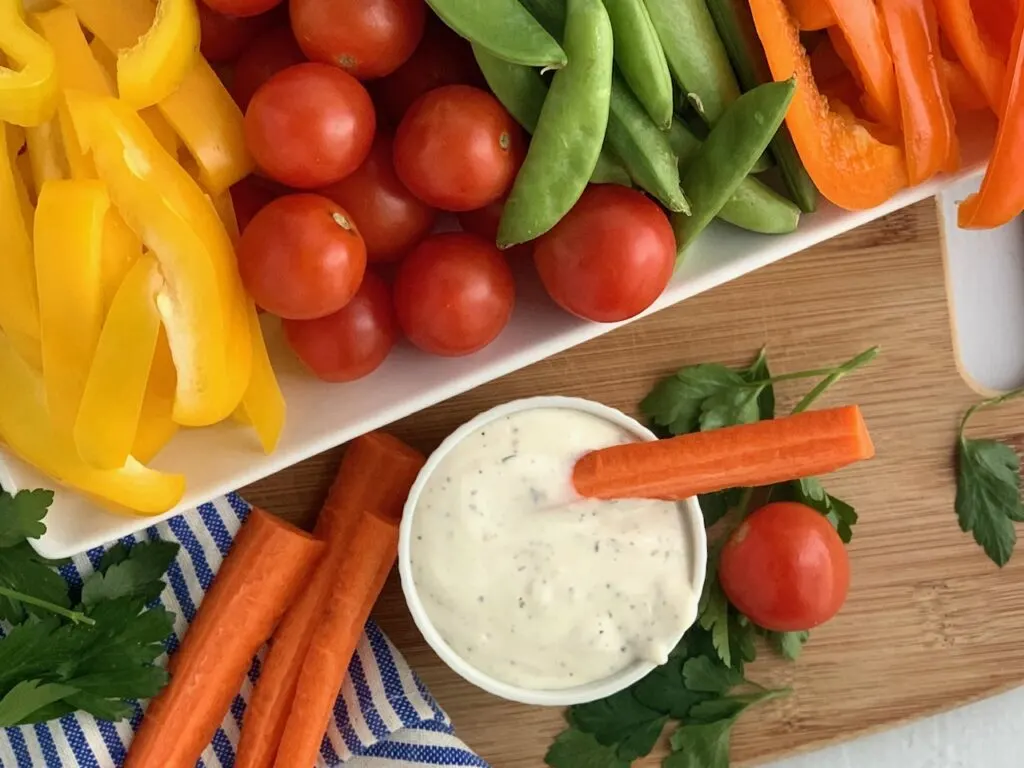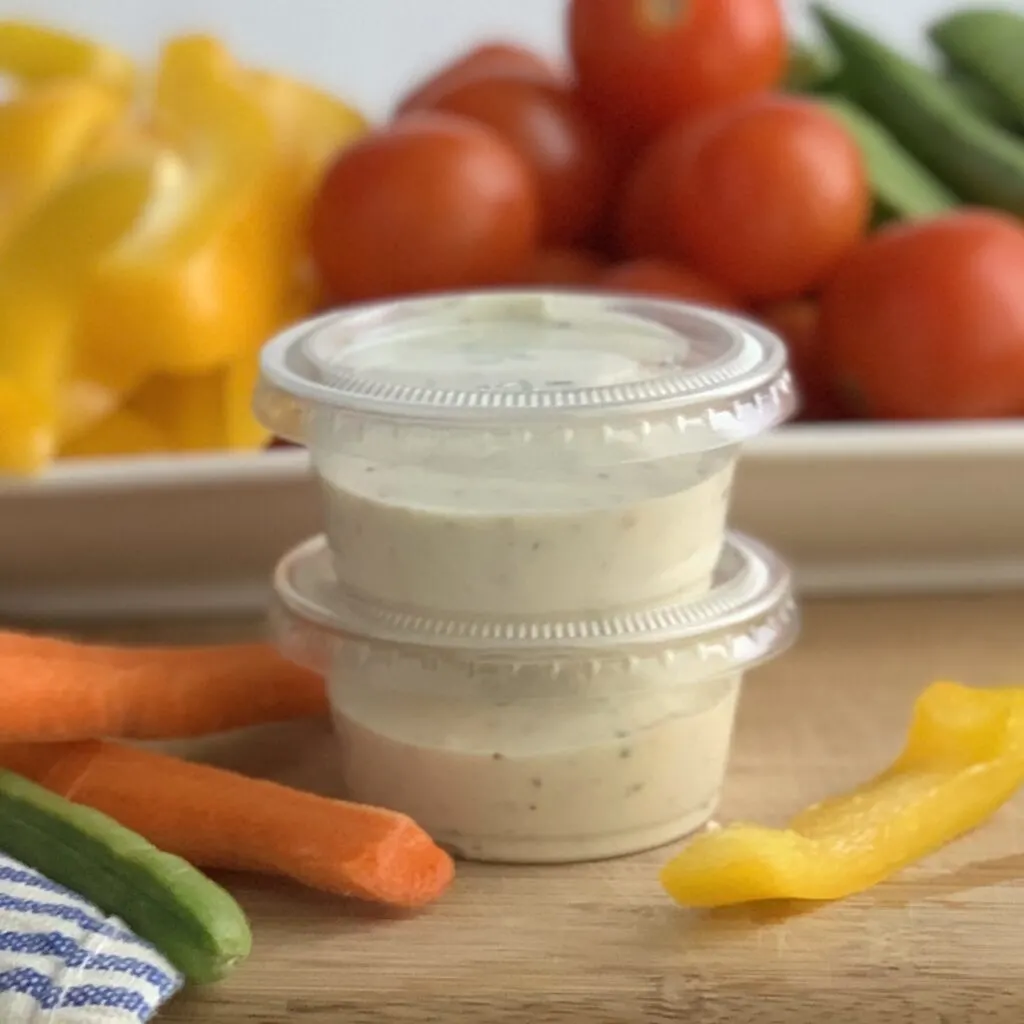 Pro Tip:
A good idea when traveling or eating out is be sure to fill a leak free container with your favorite Ranch dressing. Keep in a cooler for long road trips. And if you'll be cruising the seas, I'd even suggest taking an unopened, factory-sealed store bought bottle with you. You'll be set for your salads, veggie plates, fries, and even meat entrees. I can't tell you how many times in the past I'd wished I'd brought my own on a cruise or when visiting other countries.
Gluten and dairy free meal ideas
Lastly
Not only was this dairy free ranch taste test fun to conduct, but it was also eye-opening. Now I'm more informed than ever about all four of these allergen friendly ranch dressings. As someone who fields your questions, I'm confident to share my favorite gluten and dairy free ranch suggestion -- Just Ranch, with Follow Your Heart Ranch coming in a close second.
Be sure to let me know in the comments your thoughts on this dairy free ranch taste test. As was mentioned earlier, all four dressings taste wonderful. And I would enjoy each of them atop my salad or on my veggie plate. However if you're looking for a replacement for your traditional Ranch dressing, only one dressing brand I tasted matches that.
Do me a favor and let's connect on Facebook, Instagram, and Pinterest. Then you'll always be up to date on my latest recipes, gluten and dairy free Pinterest boards, and new product announcements.
Eat well and feel well,
Jill