Valentines will soon be here and you'll need these festive recipes to perfectly enjoy the day. These Valentine's Day Recipes will guide you countless fun ways to celebrate those in your life you love most.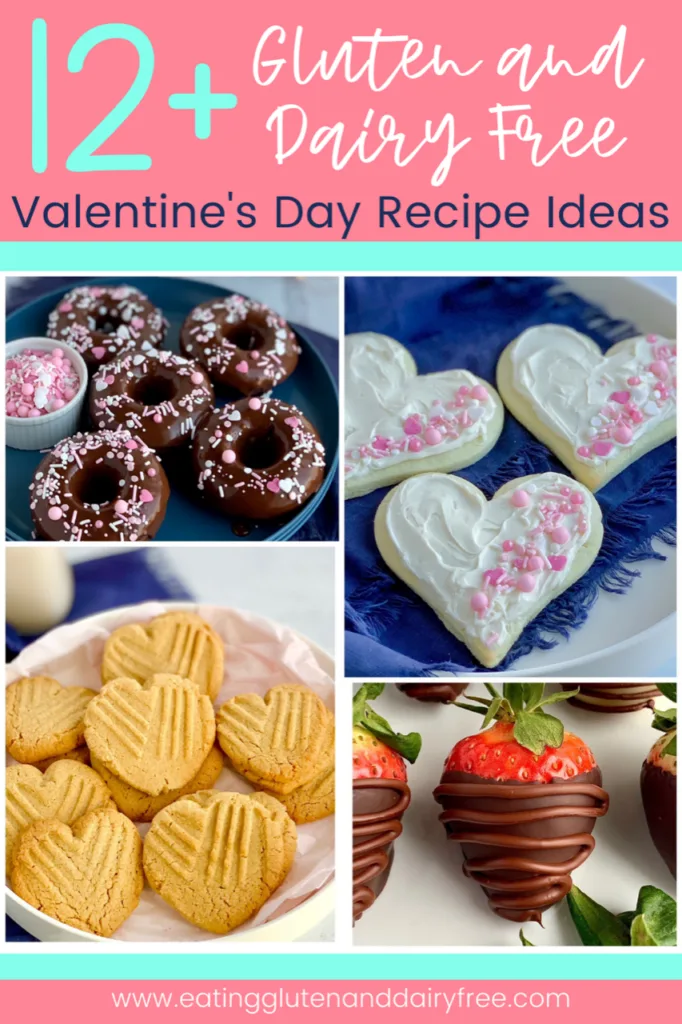 My favorite part of Valentine's Day is preparing and gifting homemade treats. It should come as no surprise I genuinely love surprising my family with festive treats made with lotsa love.
This Valentines recipe round up features over 12 recipes you'll fall madly in love with. And really there is no better way to show those you care then by treating them to some of these gluten and dairy free treats.
Double Chocolate Donuts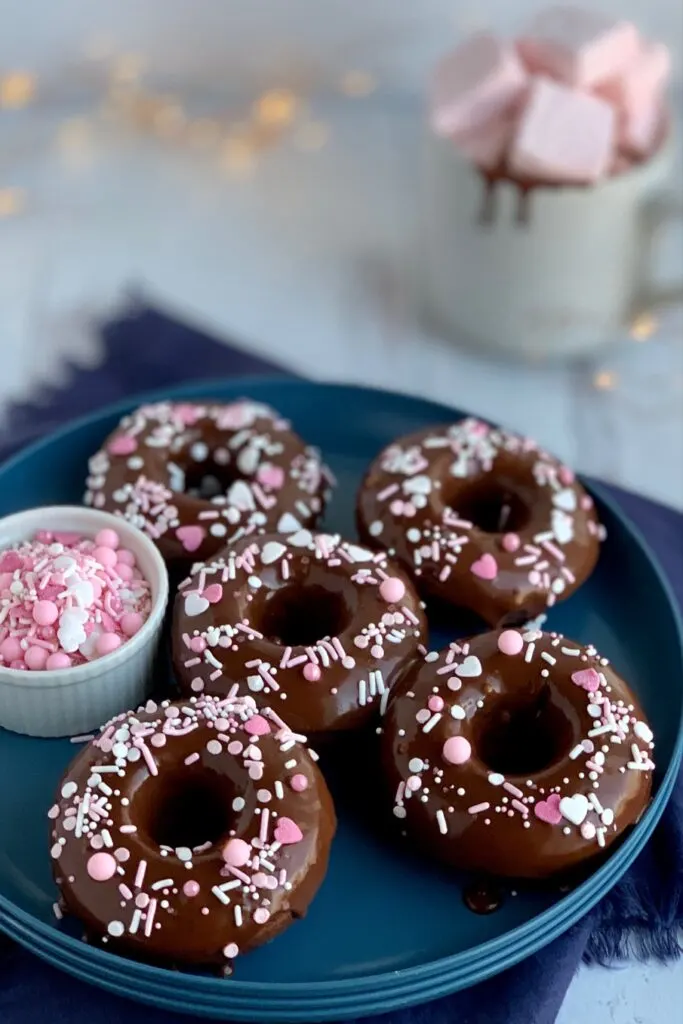 Start Valentine's Day off with these festive, fudgy Double Chocolate Donuts. Top these 5 star donuts with a 2 ingredient chocolate ganache frosting. And those sprinkles-- what's not to love? This is a must-bake recipe.
Heart-Shaped Peanut Butter Cookies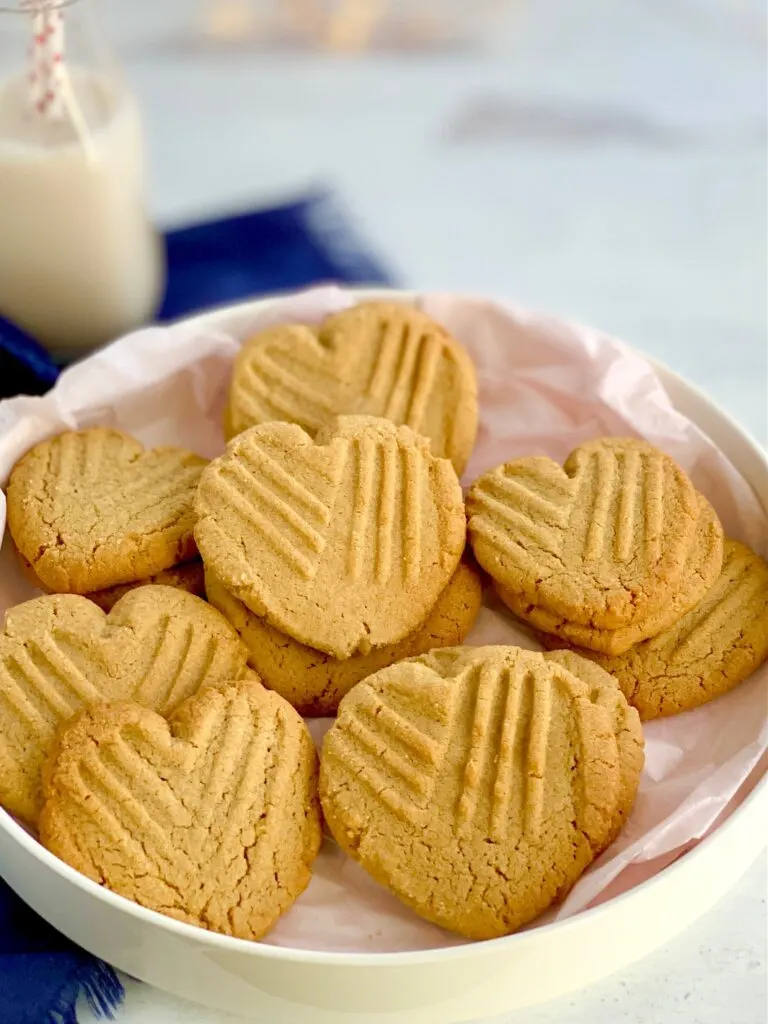 We can't get enough of these Heart-Shaped Peanut Butter Cookies in our home. My kids go all in on these and come out double fisted. And I can't blame them. In this classic recipe you'll find an easy-to-follow guide to recreate this fun heart-shaped cookie everyone loves.
Fudgy Brownie Cookies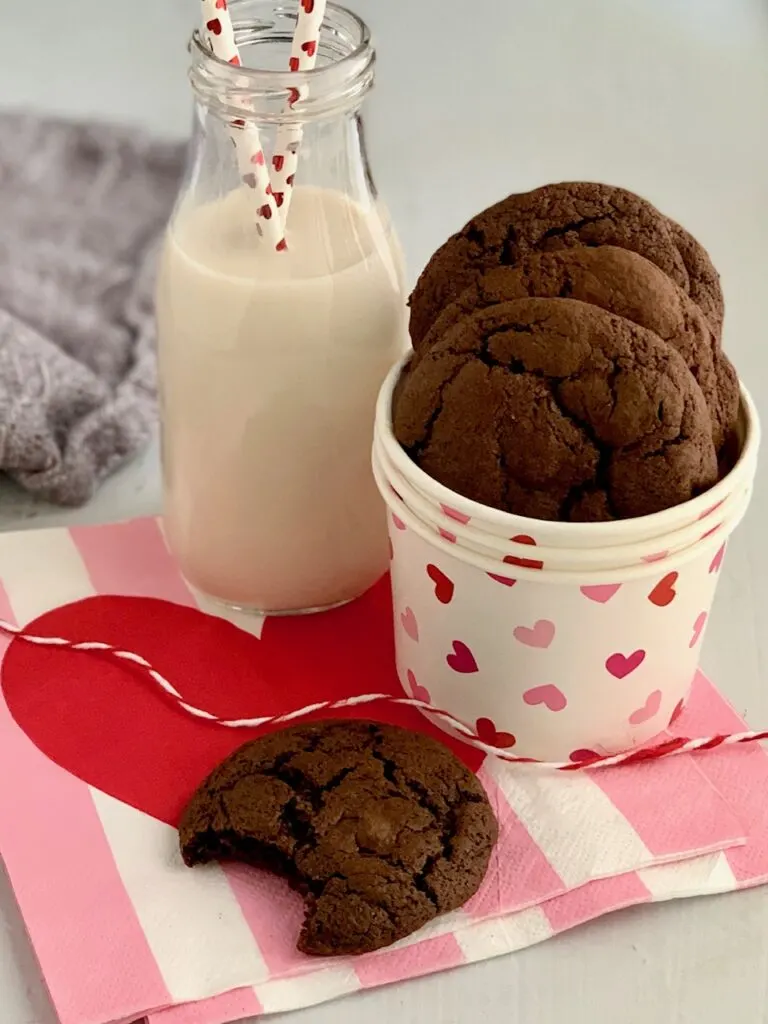 These treats combine 2 classics-- cookies and brownie's. Now you can enjoy them at the same time with this Fudgy Brownie Cookie recipe. And they're crunchy on the outside and fudgy on the inside-- just like those corner pieces every loves.
Homemade Peppermint Marshmallows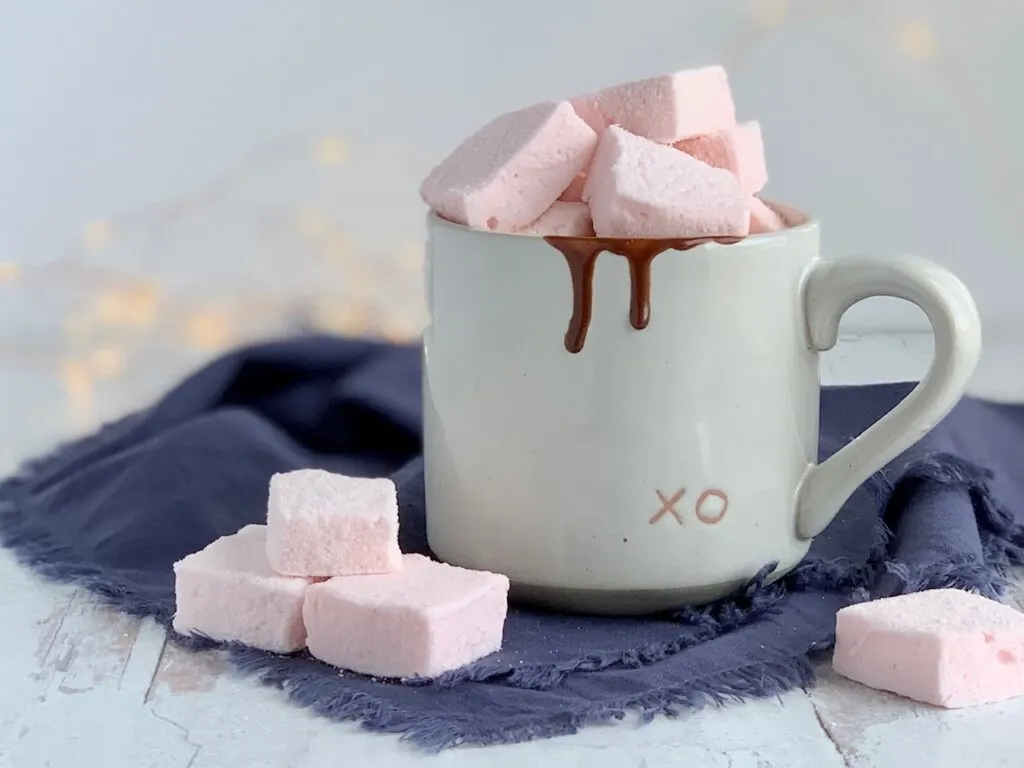 Homemade Marshmallows are easier to make than you think. Actually-- make them once and you're an expert. These soft pink, fluffy treats taste amazing in a mug of hot chocolate. This recipe can even be made a week in advance.
Valentine's Day Charcuterie Board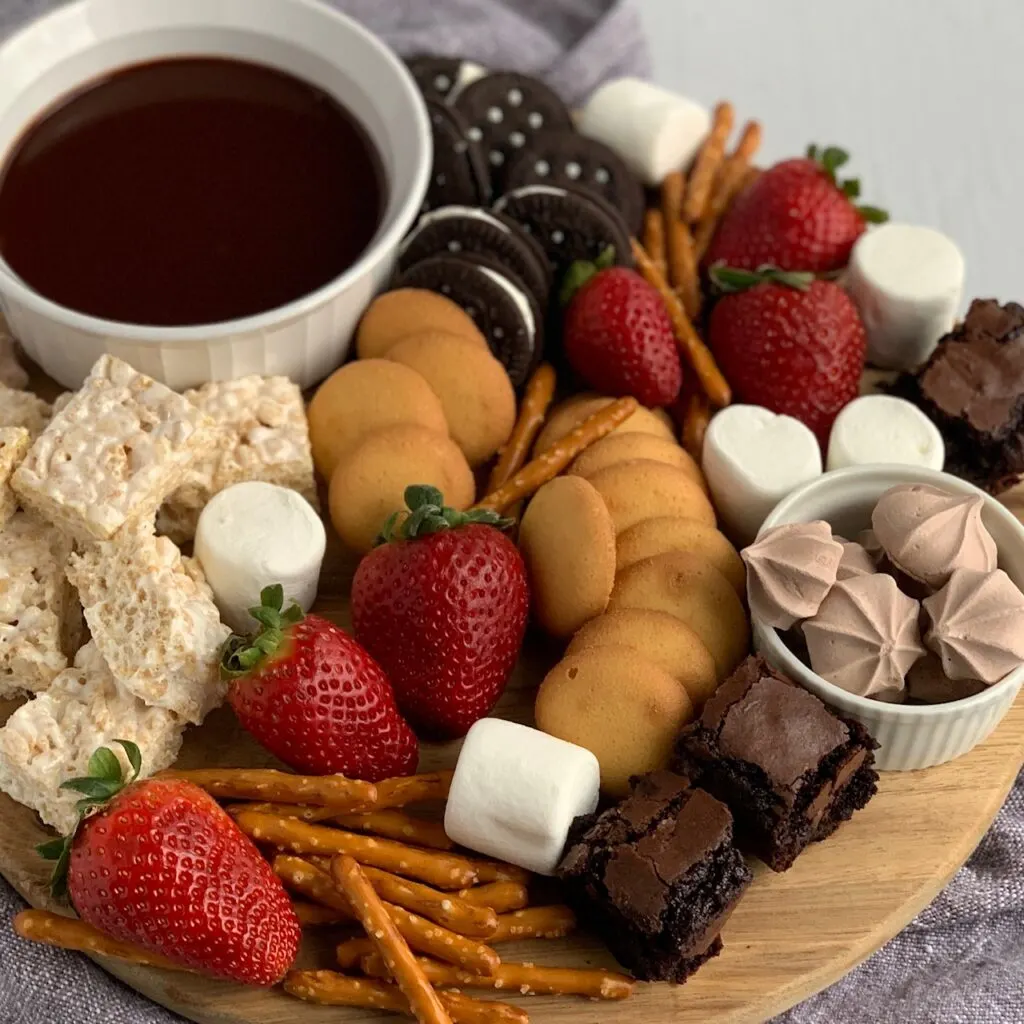 There is something for everything on this gorgeous and enticing Valentine's Day Charcuterie Board. It has a mix of fresh fruit, crunchy pretzels and wafers, with ooey gooey mini marshmallow treats. Families and friends love grazing off this board-- there is even a safe, chocolate dipping sauce.
Chocolate Bundt Cake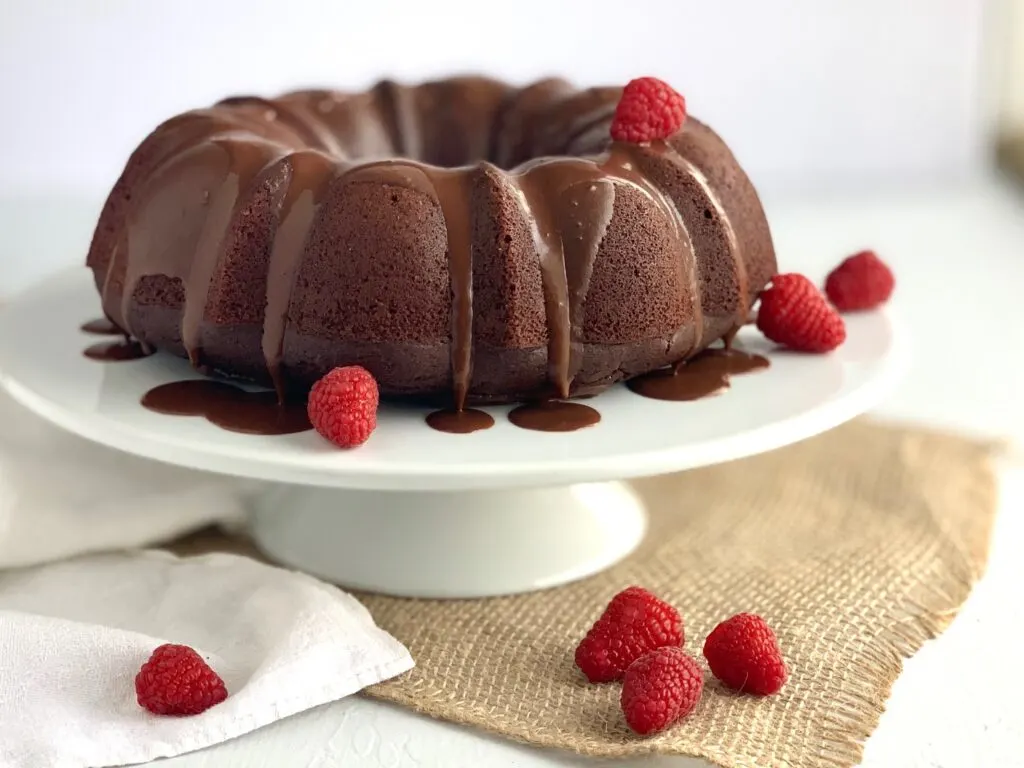 Can you believe this Chocolate Bundt Cake? Every single slice is moist, chocolaty, and decadent. It's topped with a easy, 2 ingredient chocolate ganache drizzle that will have everyone asking for another slice.
Heart-Shaped Chocolate Chip Cookies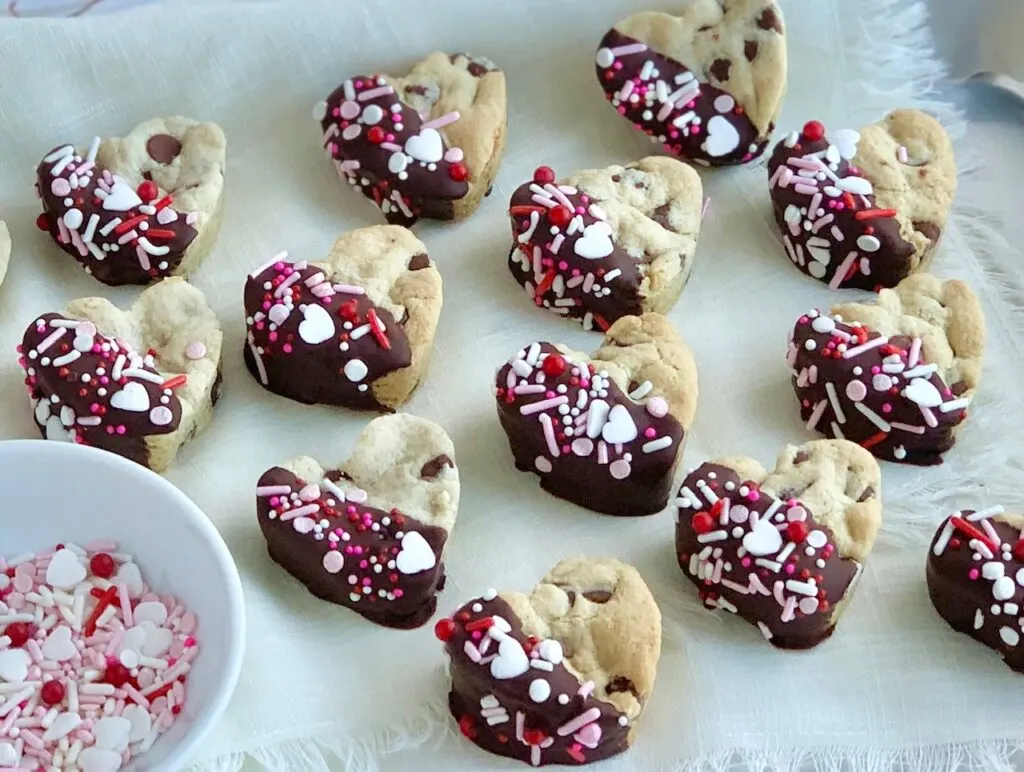 Are you falling in love with these darling mini heart-shaped Valentine's Day Chocolate Chip Cookies dipped in melted chocolate with sprinkles? I can't bake enough of these this time of year. You'll enjoy this soft chocolate chip cookie recipe year round too.
DIY Chocolate Kisses
For years I missed Hershey Chocolate Kisses! Now we can make our own safe, kisses wrapped in foil with the best personalized messages using names, nicknames, and cute family sayings. This is a DIY Valentines must.
Valentine Sugar Cookies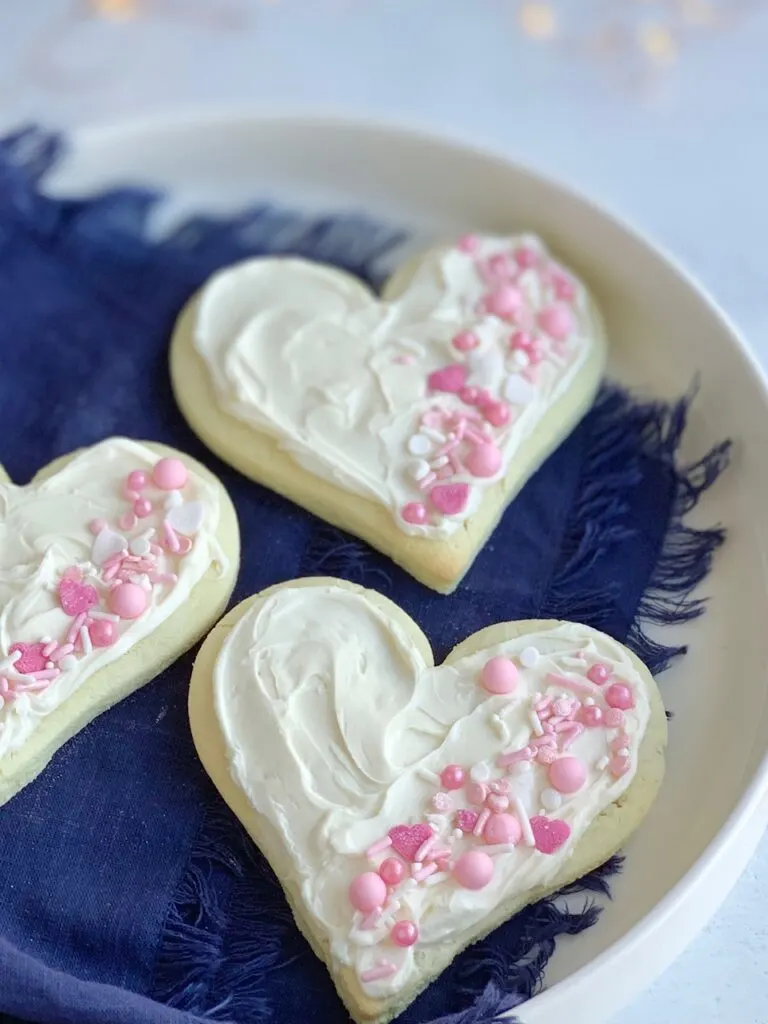 Wow-- these Soft Sugar Cookies are absolutely amazing. Soft, rich, and so festive! These are prefect for gifting neighbors and family members. My kids love using cookie cutters with this dough recipe.
Decadent Oreo Donuts
These Oreo Donuts are a treat anytime of the year. And they're always a good idea for breakfast Valentines morning. Your family will swoon for these moist and decadent donuts.
Heart Peanut Butter Blossoms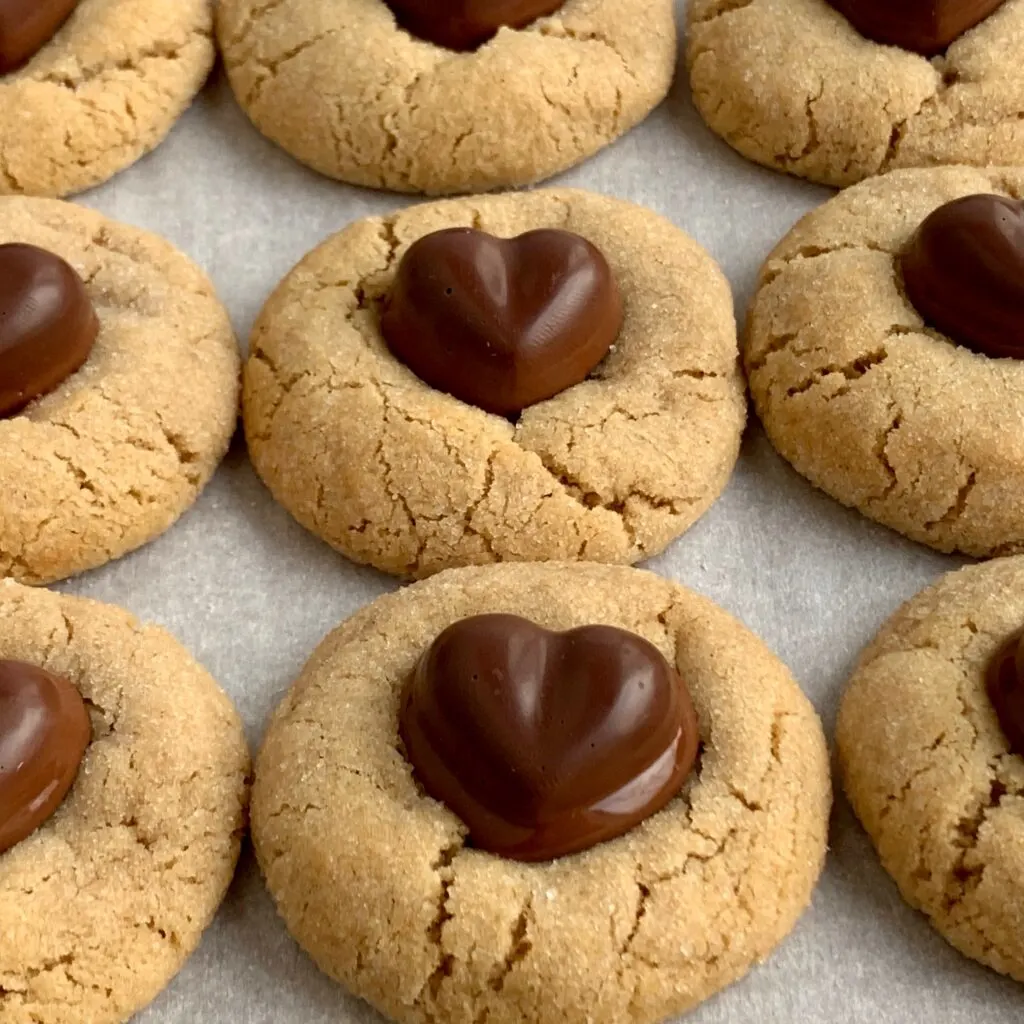 You've tried Peanut Butter Blossoms, now try these festive Heart Peanut Butter Blossoms. In a mold you'll prepare chocolate hearts to place onto a warm peanut butter blossom cookie. This is a family favorite recipe and often requested.
Valentine's Hot Chocolate Bombs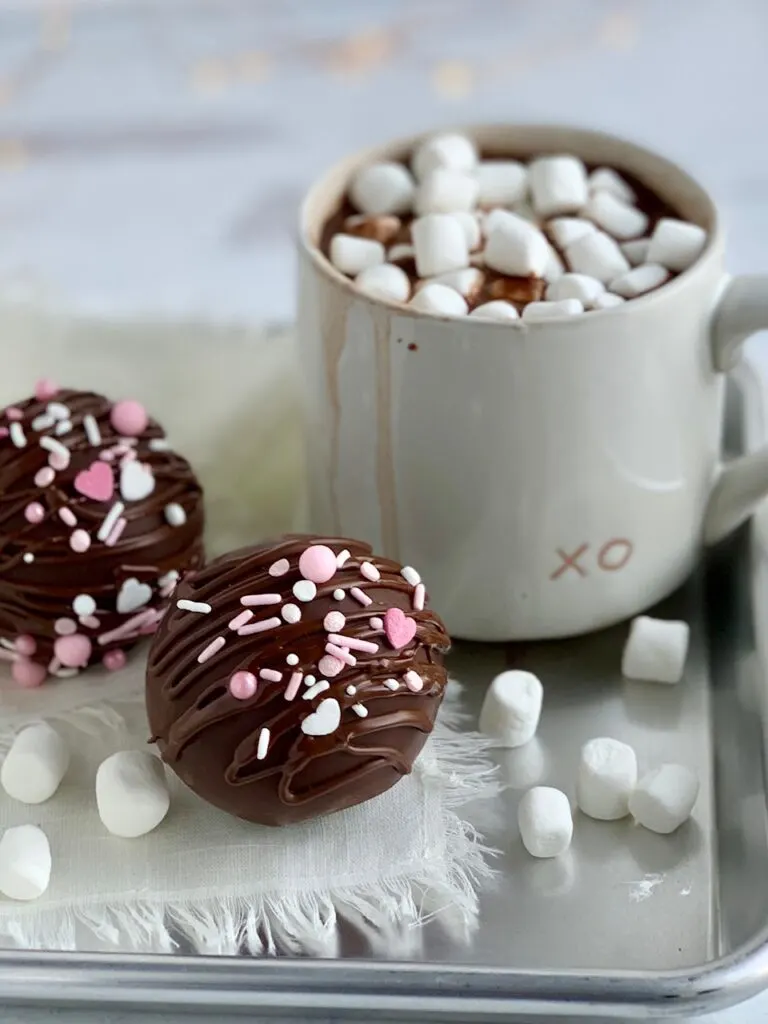 Have you tried these DIY Hot Chocolate Bombs yet? With just a change of sprinkles you can decorate these for any season and holiday-- Halloween, Christmas, and Valentine's Day. They are hollow chocolate balls filled with hot chocolate mix and mini marshmallows that are then placed in a mug of hot water or milk. The hot chocolate bombs then gently break apart in a fascinating explosion in your mug.
Peanut Butter Cups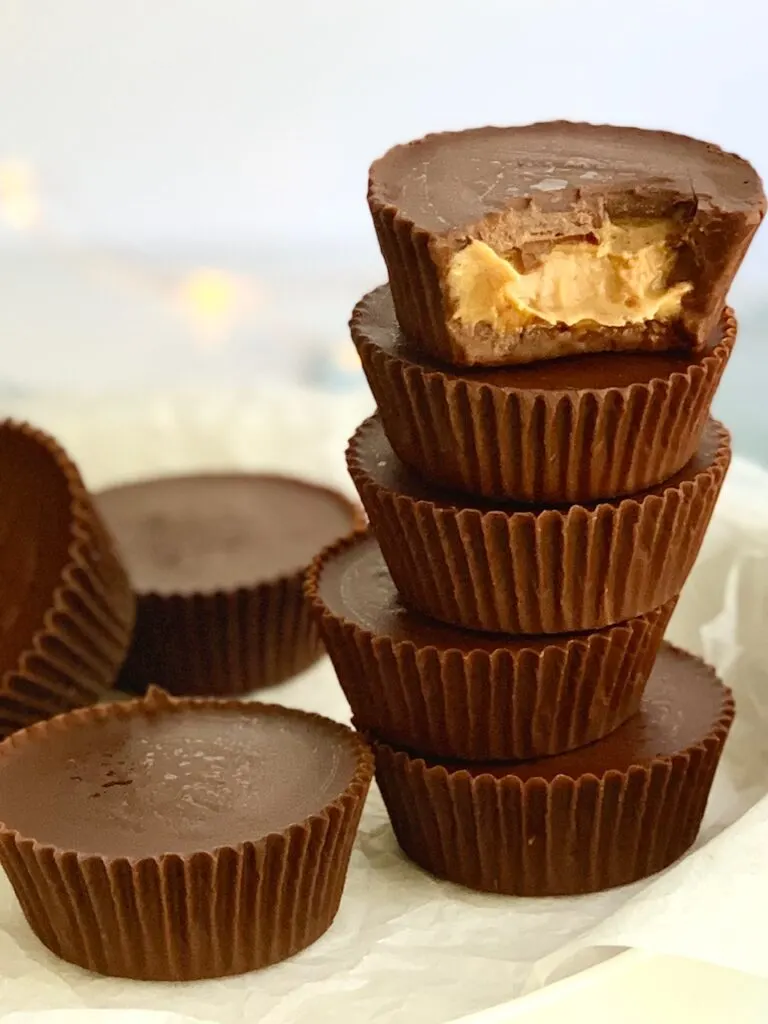 Seriously-- who can resist these Peanut Butter Cups?! These are a treat year round not just at Valentine's Day. I might even be guilty of keeping a secret stash of these in the freezer. You should too.
Oreo Dipped Valentines
Kids love making these Oreo Dipped Valentines. It's an easy recipe with minimal ingredients that everyone enjoys and it can be made free of the top 8 common allergies.
more Valentine's Day recipes
your Valentine's day food guide-- over 9 gluten and dairy free recipes to enjoy throughout the day
yeast free cinnamon rolls with cream cheese frosting-- these are never a bad way to start the day! You can enjoy these rich, soft, and gooey cinnamon rolls with loved ones for a special breakfast on the big day.
grilled shish kabobs-- if you're looking for a romantic meal to enjoy at home then plan on these kabobs. You'll place your chicken, steak, and veggies in the best marinade to grill. You'll think you're eating out at a 5 star restaurant, this meal is perfection.
lastly
You'll find a recipe for everyone in this Valentine's Day Food guide. Pin these now so you're ready when the big day rolls around. These recipes are the perfect way to show loved ones how much you care by making them homemade treats. I'll admit-- I've always had a special place in my heart for homemade treats and gifts too. How about you?
Follow along on my Pinterest, Facebook, and Instagram for the latest and greatest in eating gluten and dairy free. And you'll find more recipes on my website for every occasion.
And sign up for my exclusive emails below-- you'll even receive my 20 GF + DF Pantry Foods to Always Keep on Hand Printable. I'd be lost without these 20 foods to have on hand!
Wishing you the best this Valentines.
Eat well and feel well,
Jill