You need this mouthwatering, perfect chocolate ganache in your life. Prepare to swoon over this decadent sauce. It's fair to say it's delicious melts in your mouth.
This means you will want to use it a number of ways such as a dipping sauce, cake frosting, donut glaze, and more. Trust me when I say this is your new go-to recipe.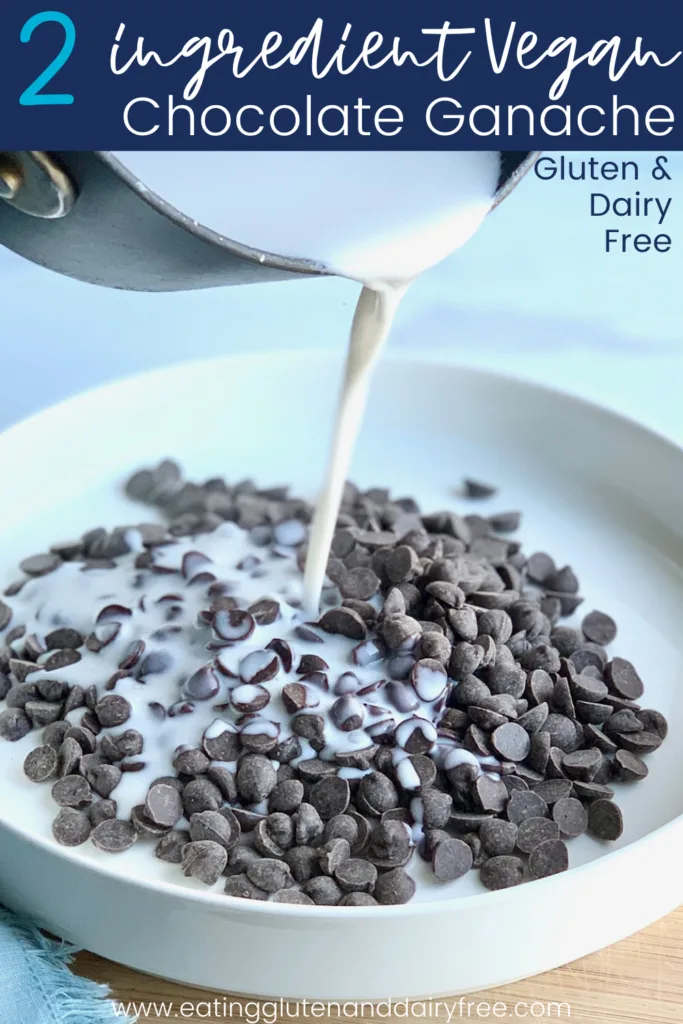 In fact only 2 simple ingredients are keeping you from living your best life.
Picture yourself enjoying a slice of cake with this rich frosting. Or dipping your waffles into warm, decadent ganache sauce.
You'll never want maple syrup with your waffles again, now that you're Team Ganache.
And let's not stop there... did you know this perfect chocolate ganache recipe makes the best donut icing?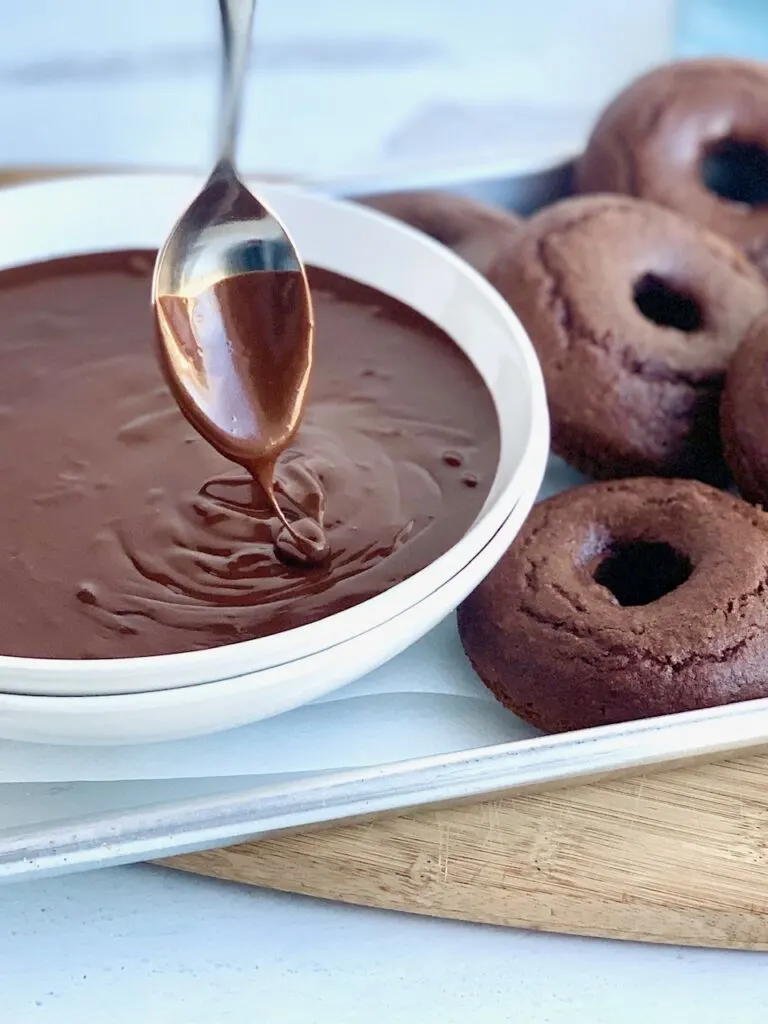 So what's not to swoon about? There is no simpler way to indulge than with this chocolate ganache.
And let's be clear -- if you're going to indulge, then go all the way.
Don't deprive yourself and loved ones from this food luxury. Using this sauce in your recipes will definitely up your food game.
Speaking of which, let's consider more ways to enjoy this mouthwatering sauce.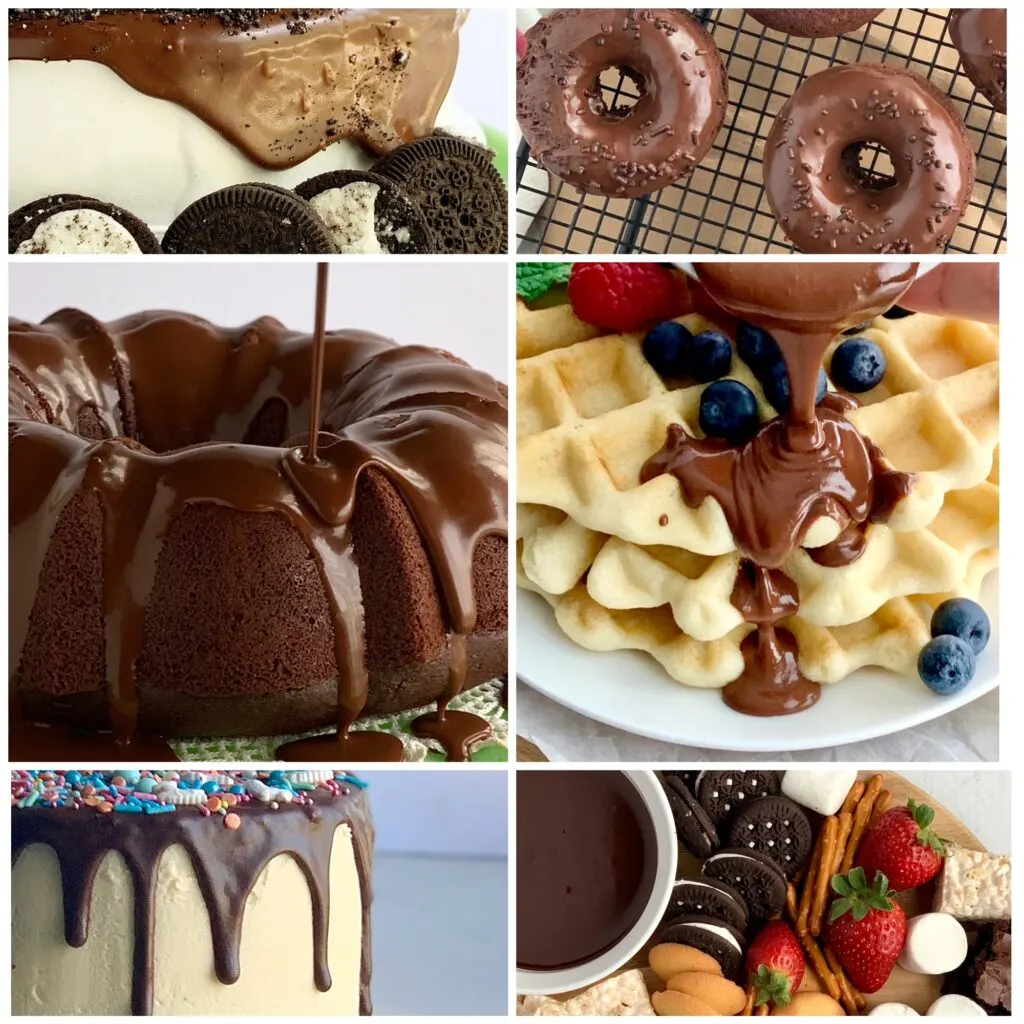 ways to use this chocolate ganache
Y'all, this recipe is too easy. And judging by the taste your family and friends will imagine you spent hours perfecting this ganache.
That's alright -- no one needs to know it only took you 10 minutes to prepare this ganache.
recommended chocolate ganache ingredient brands:
ganache icing tips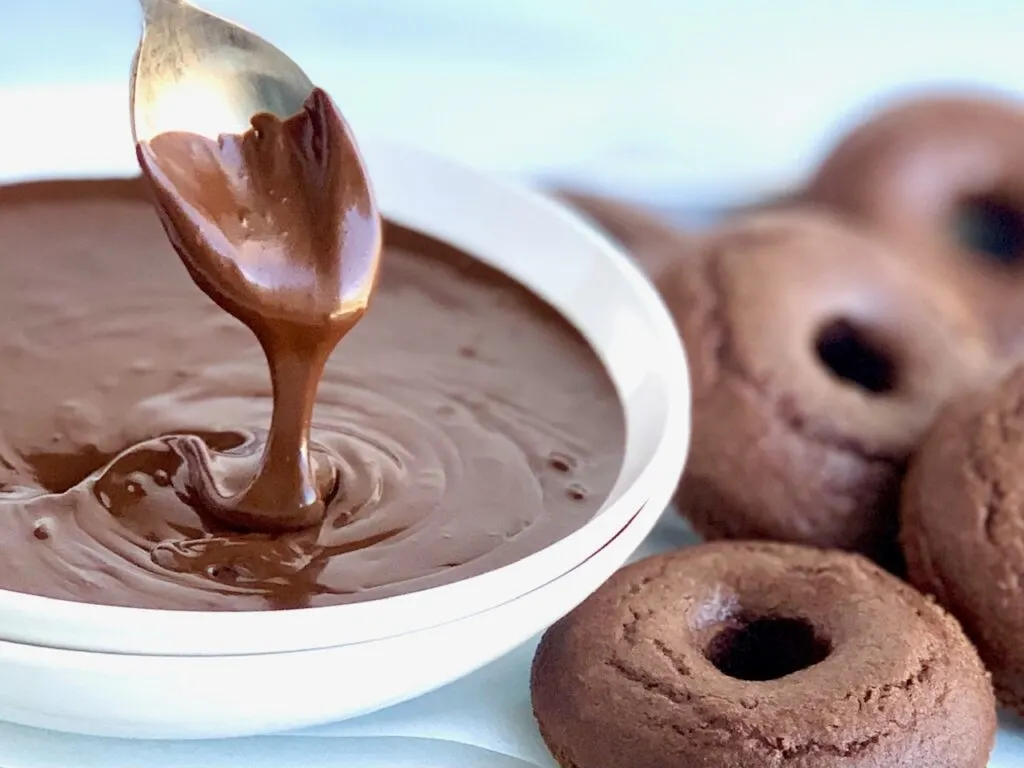 recipes using this ganache topping
more dessert recipes you'll love
lastly
Can you believe all the delicious uses for this chocolate ganache? This is a must pin recipe. Then this recipe will be at your fingertips for your next party or brunch.
Lastly once you've tried this perfect chocolate ganache you will agree it tastes rich and decadent. Every bit will melt in your mouth, making you only want more.
I look forward to hearing in the comments all the different ways you've used this ganache. Did you frost a birthday cake with it? Or maybe you used it for a waffle dip? Let me know below.
Follow along on Facebook, Pinterest, and Instagram. Be sure to like and comment often so our posts keep showing up in your feed. We'd hate for you to miss the best of eating gluten and dairy free.
Eat well and feel well,
Jill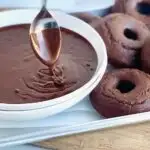 Print Recipe
The Perfect Chocolate Ganache
Ingredients
9 or 10

oz bag

dark chocolate morsels

13.5

oz can

heavy coconut cream
Instructions
Place dark chocolate morsels in a medium size bowl and set aside.

Pour heavy coconut cream into a small saucepan over medium heat.

Remove from stove top right before cream begins to boil.

Pour heated coconut cream over morsels and allow to sit for 2 minutes.

Let your ganache set and cool until it's the thickness you desire.

Store at room temperature in an airtight container up to 3-4 days.
Notes
Regular coconut cream works too it will take longer to set for some recipes.
In most circumstances I find it best to prepare the ganache before I need it. Then the ganache will have thickened up and I won't be waiting to frost a cake or donuts while it cools.