In this post, you'll learn how to make your very own magical blend of homemade gluten free Chick-Fil-A Sauce. In other words — you'll be able to enjoy this sauce anytime you want without having to worry about what day it is!
And it also means you won't have to embarrass yourself grabbing extra sauce packets from the restaurant.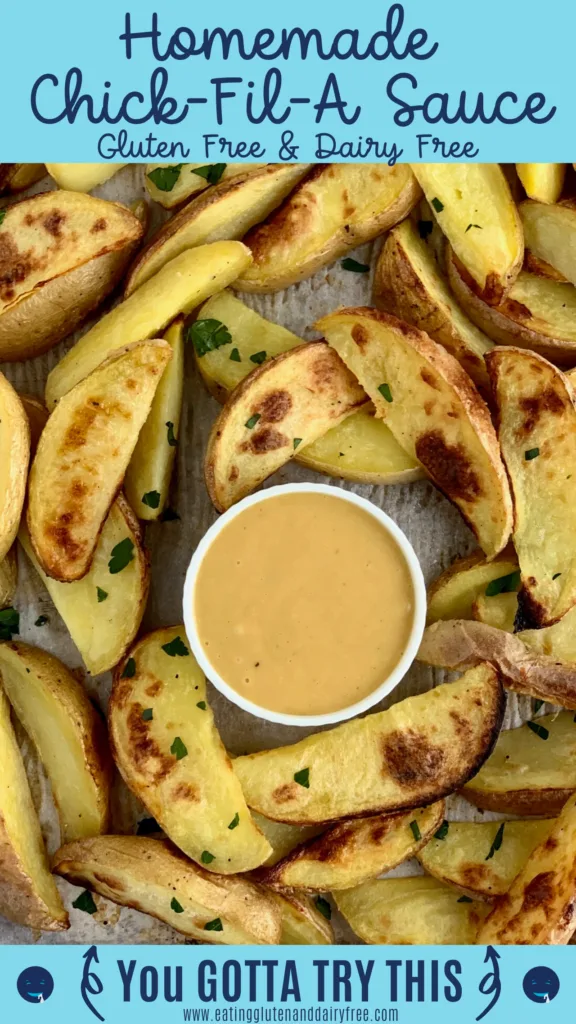 Our family craves this dipping sauce. And I'm willing to bet you do too. Not everybody has a local Chick-fil-A, which just isn't fair now, is it?!
So we knew we had to create our very own copycat homemade recipe.
Check out all the ways we use this magical dipping sauce in our home without having to raid the fast-food chain.
best uses for this Homemade Chick-Fil-A Sauce
this sauce along side our Baked Potato Wedge recipe here. These two combine for an incredible side dish.
to spread over the top of chicken sandwiches with your favorite gluten-free bun
to dip chicken nuggets or fried chicken into (who needs bbq sauce when you have this or polynesian sauce!?!)
also as a dipping sauce for waffle fries (another family favorite)
and to drizzle over hot, grilled chicken or to serve with your pork chops
use it as dressing on your side salad
lastly don't forget to use this dipping sauce for your family dinner nights, Super Bowl parties, and BBQ's. Basically anytime you're serving guests your favorite gluten-free options
We can't be the only ones who would much rather prefer an ingredient list with items we can actually pronounce and know what they are rather than ones that are full of a bunch of things we don't have a clue what they are.
Making your own condiments helps you with that!
Plus a lot of places run a risk of cross-contamination and when you're making your own, you don't have that risk!
Ditch the long ingredients list and make your own sauce.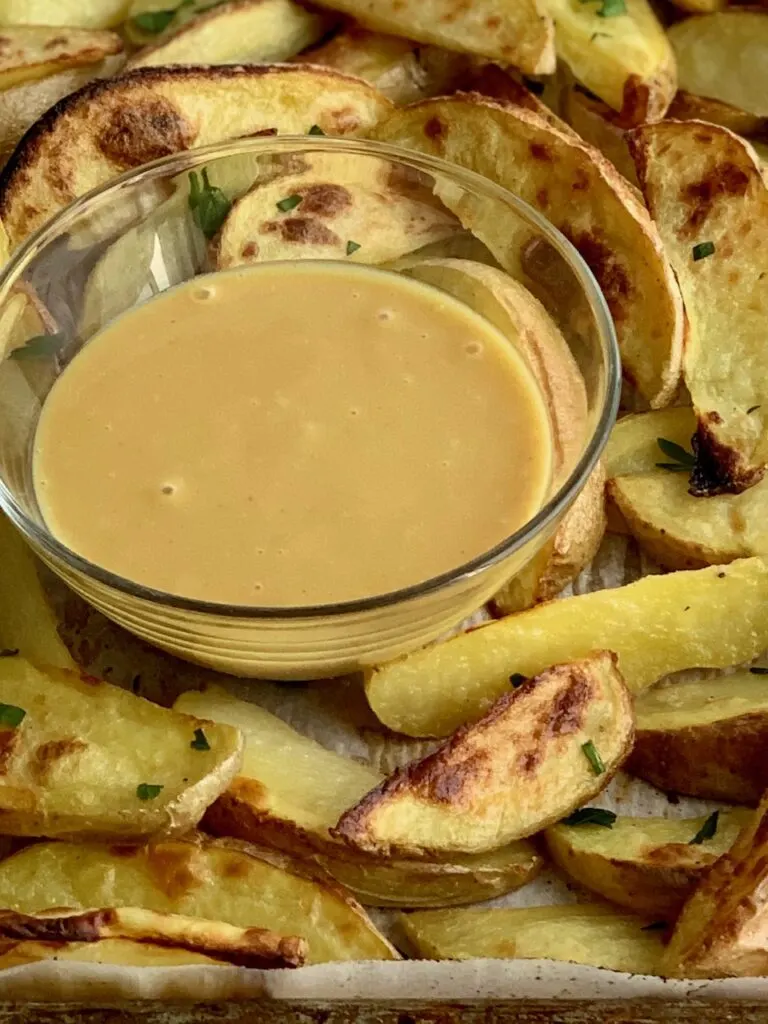 Is Chick-fil-A sauce gluten free?
As you can imagine, if I'm grabbing more CFA sauces than I can use at one time when I'm at the not so local restaurant, that yes, Chick fil A sauce is actually gluten free already.
And, you'll be excited to know that it is also one of their dairy free menu items!
Sure, I could buy the Chick fil A sauce sold in the stores, but that's way more expensive than just making your own. And it's another thing to add to my grocery list.
Plus, with this homemade version, I can always have it on hand and I can use it on any french fries, hash browns, or use this signature sauce as a dipping sauce for ANYTHING I want at home with my family.
And, when I make it at home, the sauce tastes fresher and is definitely better than what you can get store bought.
Also, if I'm hosting a party or gathering soon, then this would be an easy way to whip up something delicious that everyone will love!
So in conclusion, yes Chick-fil-A sauce that you get from the fast-food restaurant chain is gluten free and it's dairy free too, but there is no reason not to make your own, especially when it is this simple!
​Ingredients Needed
All it takes is 4 simple ingredients to whip up a batch of this dairy free chick fil a sauce. Get all the ingredient info in the recipe card below.
​mayo- grab your favorite gluten free and dairy free brand- or just make your own homemade mayo
mustard- pick your favorite yellow mustard
bbq sauce- we used Sweet Baby Ray's Original BBQ sauce, but you can use any gluten and dairy free sauce
honey - we always recommend using local to you honey. You'll get more benefits from honey that is grown locally to where you live
How to Make Chick fil A sauce
Super simple instructions to make homemade Chick fil A Sauce: Mix all ingredients together and serve or store.
​Storage
This homemade sauce is best served once it's had time to chill, so storing it properly is essential. Store the sauce in an airtight container and keep it in the fridge.
How long is homemade sauce good for?
Homemade sauce can usually last up to two weeks in the fridge, as long as it's kept properly stored. It may keep even longer.
But, I do have to say that ours never lasts two weeks since we are always dipping anything and everything into it!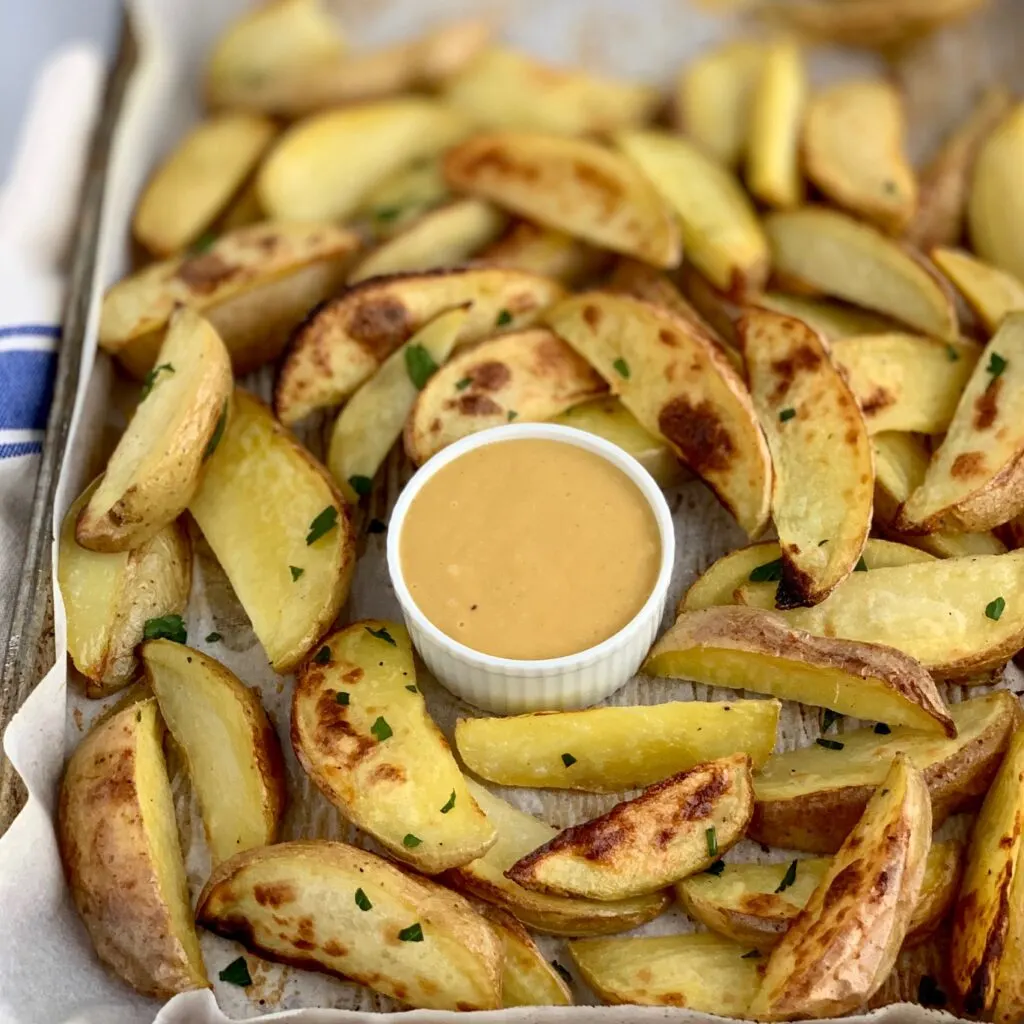 Now that you know how to make Homemade Chick Fil A Sauce, enjoy it on all of your favorite sandwiches and dishes. There's no better way to upgrade your meal than with a delicious homemade sauce!
Variations and Tips
​Add some pickle juice. Adding some pickle juice gives it just a little zing that you may enjoy, especially if you like extra pickles on your fried chicken sandwich.
Don't try to freeze this sauce. It will break apart or separate due to the ingredients into freezing well together.
Make some for a friend. This is a great way to make homemade gift for your friend and KNOW that they'll love it. Who doesn't love dipping grilled chicken nuggets into this sauce?!?
Make your own breaded chicken with gluten and dairy free ingredients and use this to lather on top while sipping on a homemade diet lemonade you just squeezed using fresh lemon juice for a healthier option.
Can I make this copycat recipe ahead of time?
Yes! You can make this sauce ahead of time and store it in the fridge for up to 3-4 days.
Making this ahead of time is great because it lets the flavors have plenty of time to meld together and craft the perfect tasting Chick fil A sauce to lather all over your grilled chicken sandwich, waffle potato fries, chicken breast, or grilled nuggets.
How is Chick fil A sauce different than honey mustard?
Chick fil A sauce has a creamy base, while honey mustard is typically made up of oil and vinegar. Storebought Chick fil A sauce also includes pickle juice for added tanginess, making it distinctly different than a classic honey mustard.
It's also spicier due to the hot sauce that adds a bit of a kick. The combination of all the ingredients make it a great dipping companion for almost anything!
What are some other recipes you can use Chick fil A sauce with?
Chick fil A sauce makes a great condiment to just about anything. Its creamy, tangy and spicy combination makes it perfect for adding a flavorful touch to all kinds of dishes.
Can I double this recipe?
Certainly! We LOVE making a double batch and saving some for later. Having extra sauce on hand makes meal times even easier.
more gluten + dairy free meal ideas
If you love Chick-fil-A like we do, keep checking back because I am working on a post about breakfast menu items from Chick-fil-A that are alllll gluten and dairy free. You'll love these gluten-free chick-fil A options. Using this sauce on any of them is ALWAYS a great option.
What are your favorite homemade dipping sauces? Feel free to share with us in the comments below. What healthy side are you serving to balance out your chicken and fries?
Maybe a fruit cup or grilled market salad? With so many copycat recipes out there, I am sure you can find safe version to make for yourself at home and you can save some money and time while still enjoying some of your favorite chick fil A meals!
Print Recipe
Homemade Chick-Fil-A Sauce
Ingredients
¼

c

mayonnaise

double check it's GF DF

1

teaspoon

yellow mustard

½

tablespoon

BBQ sauce

we use Sweet Baby Ray's original BBQ Sauce

1

tablespoon

honey
Instructions
Combine all ingredients and mix well.

This sauce is best when it's mixed in advance and refrigerated. Then the flavors will "marinate together." This recipe can be made a day in advance and will stay fresh up to 2-3 days in the refrigerator. Stir sauce well before serving.

The recipe tastes great when doubled to make larger quantities too.