In this post you'll learn how to make your very own magical blend of homemade Chick-Fil-A Sauce. In other words — you'll be able to enjoy this sauce anytime.you.want. And it also means you won't have to embarrass yourself grabbing extra sauce packets from the restaurant. Or am I the only one that does that red faced?!
Our family craves this dipping sauce. And I'm willing to bet you do too. Unfortunately our nearest Chick-Fil-A is over seven hours away, literally on the other side of the state. So the closest my family gets to Chick-Fil-A is when we fly. Needless to say it's been unfortunate I don't get my hands on this addictive sauce more often. Can you feel my pain? I know you feel me on this.
So I knew I had to create my own copycat homemade recipe. And here's why—check out all the ways we use this magical dipping sauce in our home.
best uses for this Homemade Chick-Fil-A Sauce
this sauce along side my Baked Potato Wedge recipe here. These two combine for an incredible side dish.
to spread over the top of chicken sandwiches
to dip chicken nuggets or fried chicken into
also as a dipping sauce for waffle fries (another favorite of mine)
and to drizzle over hot, grilled chicken
lastly don't forget to use this dipping sauce for your family dinner nights, Super Bowl parties, and BBQ's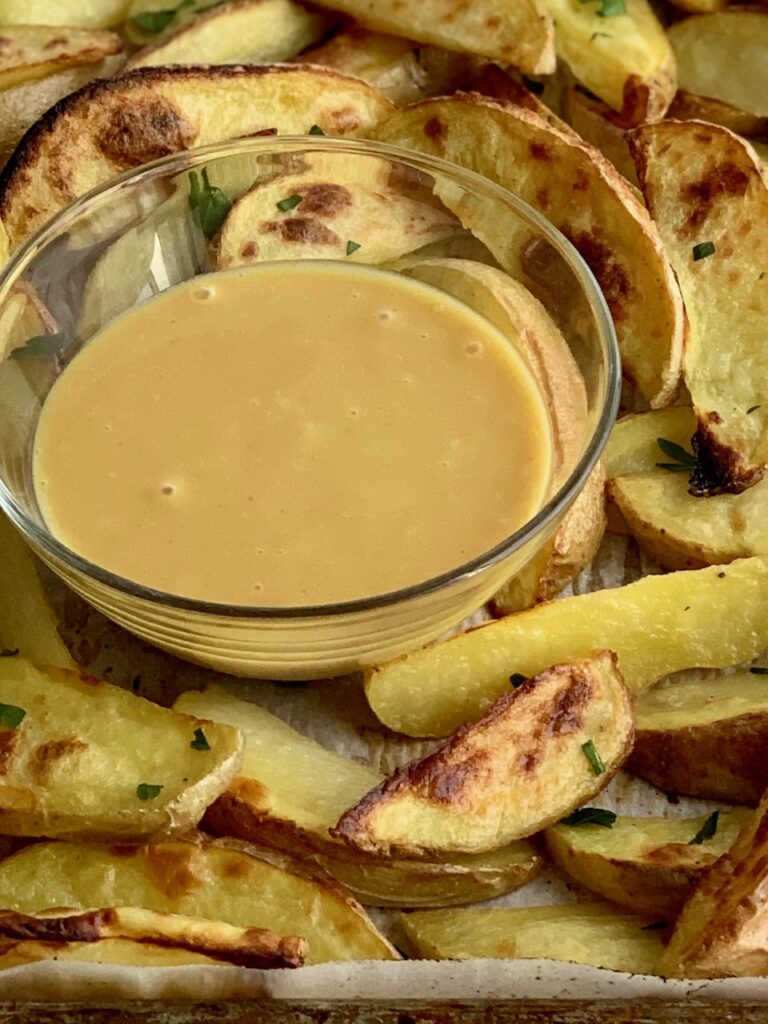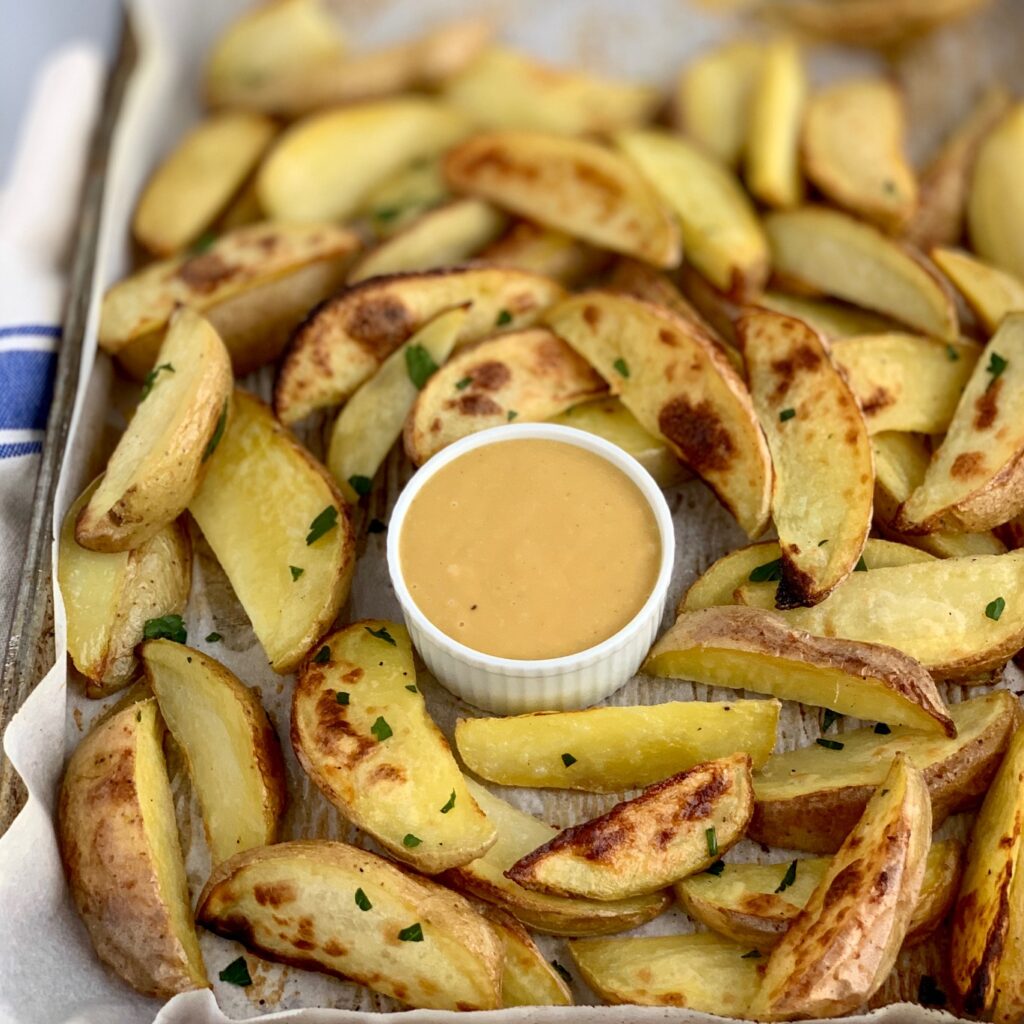 The recipe for this homemade Chick-Fil-A Sauce is incredibly easy– you'll only need four ingredients. YES!- that's it.
more gluten + dairy free meal ideas
lastly
Enjoy this delicious gluten and dairy free homemade dipping sauce. I know I'll enjoy avoiding the embarrassment of asking for 6 extra packets "for my fries." And you probably will too.
Now this homemade Chick-Fil-A Sauce is almost always in my fridge — either freshly mixed for the evening's dinner or leftover from the night before.
Similarly you will find many more delicious gluten and dairy free homemade recipes on my website. Make yourself comfortable and pin more recipes today.
Let me know in the comments how you enjoyed this recipe. Thank you.
Eat well and feel well,
Jill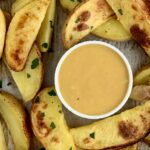 Print Recipe
Homemade Chick-Fil-A Sauce
Ingredients
¼

c

mayonnaise

double check it's GF DF

1

tsp

yellow mustard

½

tbsp

BBQ sauce

we use Sweet Baby Ray's original BBQ Sauce

1

tbsp

honey
Instructions
Combine all ingredients and mix well.

This sauce is best when it's mixed in advance and refrigerated. Then the flavors will "marinate together." This recipe can be made a day in advance and will stay fresh up to 2-3 days in the refrigerator. Stir sauce well before serving.

The recipe tastes great when doubled to make larger quantities too.