First thing to know this is one of easiest and best tasting recipes you'll find on Pinterest. After all, who says a good dessert requires hours in the kitchen? Certainly not I. You will be thanking yourself for making this gluten and dairy free walnut brownie sundae. Can you believe how gooey and chocolaty this dessert skillet looks? There's no doubt it tastes as good as it looks.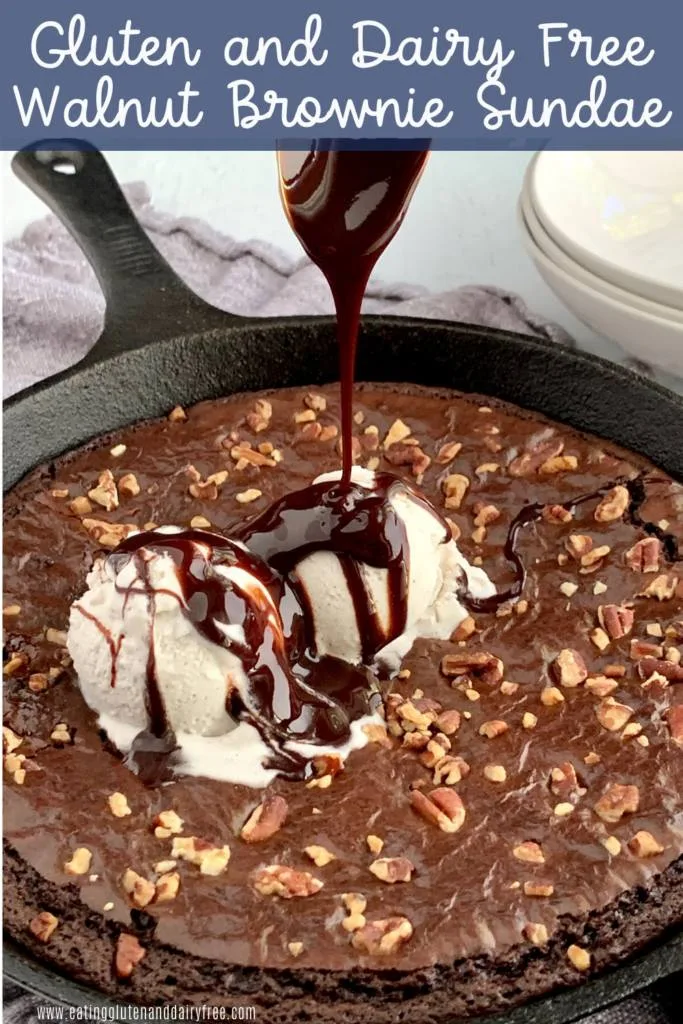 Keep in mind this easy walnut brownie sundae is perfect for a last minute dessert. And who could resist the chocolate brownie and crunchy walnut combo? Then add on one or two scoops of your favorite dairy free ice cream. Lastly drizzle with a chocolate syrup and top with a cherry. Grab spoons and enjoy this right out of the warm skillet.
walnut brownie sundae ingredient list
your favorite boxed brownie mix. Our favorite is the King Arthur brownie mix. You will also need the ingredients to make the brownies as you normally would (typically an egg, water, and oil).
chopped walnuts
dairy free vanilla ice cream. So Delicious and Nada Moo! are excellent brands for this recipe.
Ah!Laska chocolate syrup. This lasts for months once opened and refrigerated.
a cherry or two for the top
an 8" oven safe skillet or cast iron pan. A 9 x 9 baking dish will work well too. If you're interested in purchasing a cast iron skillet, I would recommend this one here from Lodge. We use it when camping and for several other blog recipes.
Isn't that the easiest homemade dessert ingredient list? And, to emphasize, everyone will love this skillet flavor combo. You won't believe it's gluten and dairy free.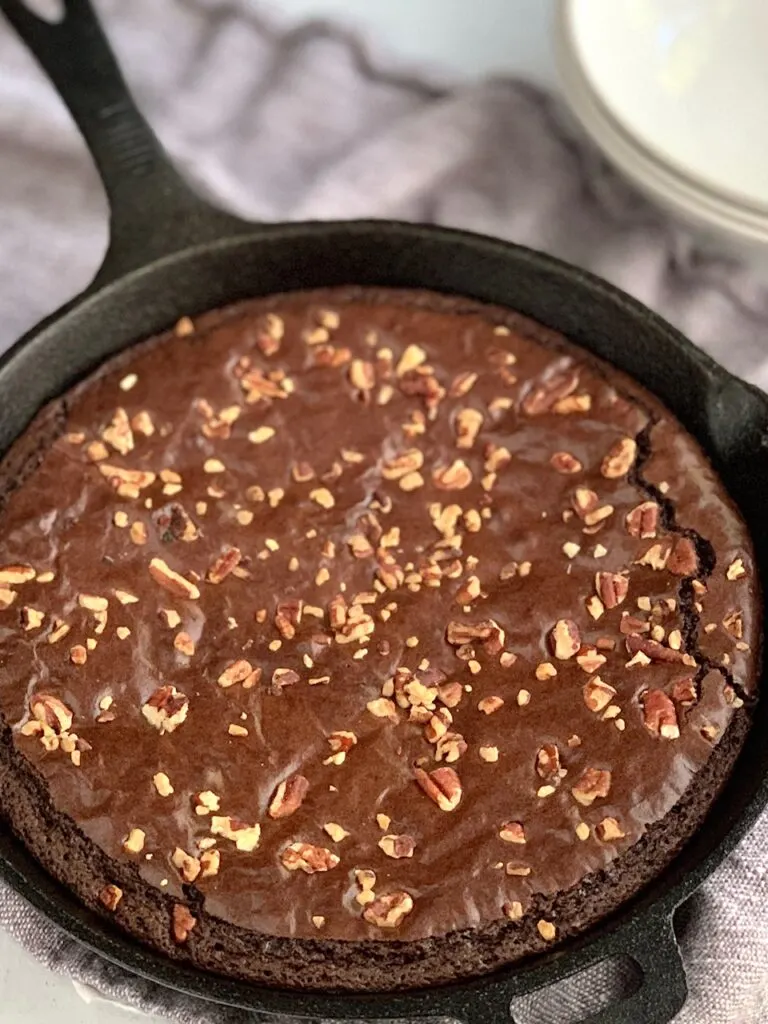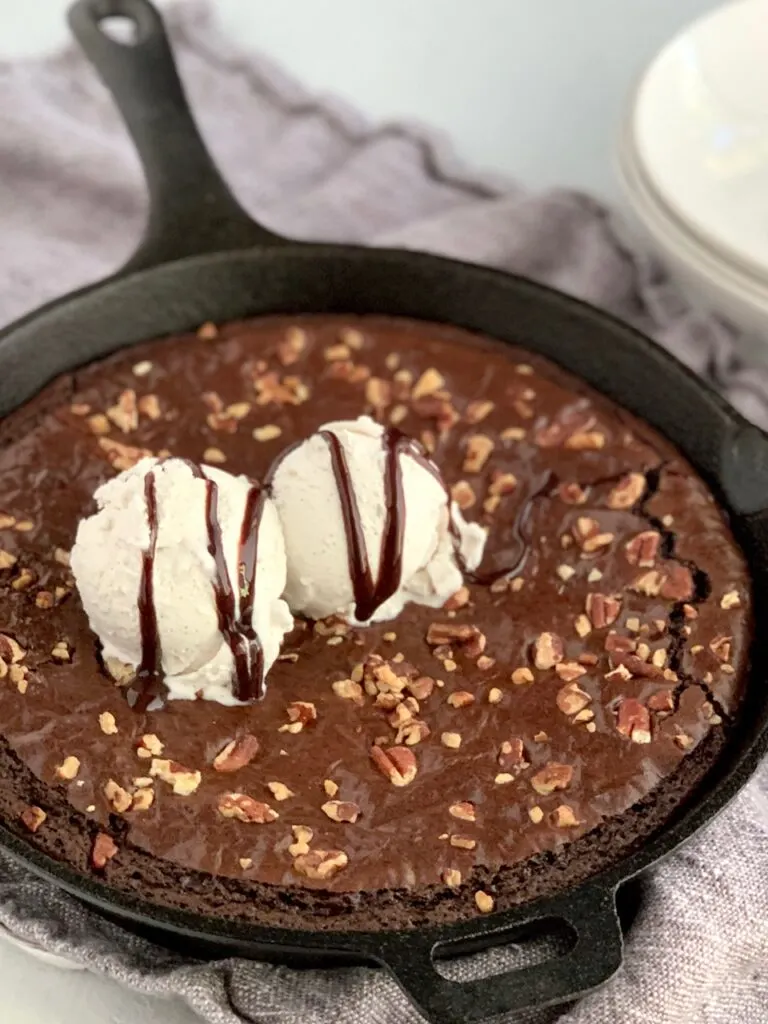 more easy recipes
Lastly, hit print and pin. You want to have this recipe on hand for those moments you need a dessert...like now. Company of all ages will have fun eating this right out of the skillet. Or dish it into bowls and serve. Enjoy this walnut brownie sundae for any occasion!
Eat well and feel well,
Jill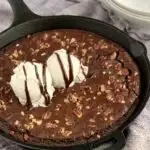 Print Recipe
Walnut Brownie Sundae
Ingredients
1

box

brownie mix for 9 x 9 pan and ingredients for box mix

½

c

chopped walnuts

dairy free ice cream

optional: dairy free chocolate syrup and cherries
Instructions
Spray an 8" cast iron skillet or a 9 x 9 baking pan with nonstick spray.

Prepare brownie per box directions for 9 x 9 pan.

Spread brownie mix evenly over skillet. Top with walnuts.

Remove from oven and scoop ice cream onto brownie. Drizzle with chocolate syrup and a cherry.

The brownie can be baked ahead of time. If there are leftovers, seal well with plastic wrap.